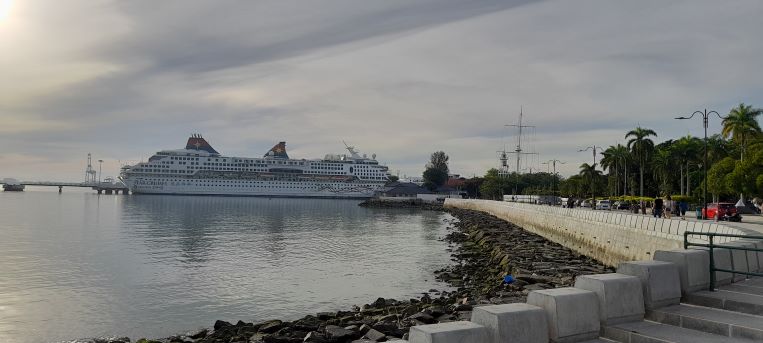 By V. Sivaji
The last voyage undertaken by the Star Pisces cruise ship was to Langkawi from Jan 16 to 18, 2022 .
It brought back history lessons on how people around the world travelled to different continents on ships. 
In the present flying world, ships will remain relevant. And like Star Pisces, its return back to the sea like rising Phoenix, is definite with the pent-up demand for travel post-pandemic.
But oh boy, little did we know that the whole Star Pisces is now headed to the scrapyard.
Hence, it was an honour for this writer to be part of the last voyage and it is only right to memorialise her for she's gone—for good.
Star Pisces was the epitome of fun and camaraderie. We tossed Yee sang with the Captain Johan Bohman who was kind enough to show us the boat's bells and whistles. 
It was Chinese New Year and we had a ball. The crew members were akin to a perfect Benetton ad or an United Nations meetings—they were from all over the world and very courteous and hospitable. 
We were given a luxurious fine dinner and an entertainment show as good as Broadway.
After an overnight sail, the Pisces docked at the Star Cruises Jetty and we were taken by a coach to the Langkawi Cable Car ride and the 3D art venue.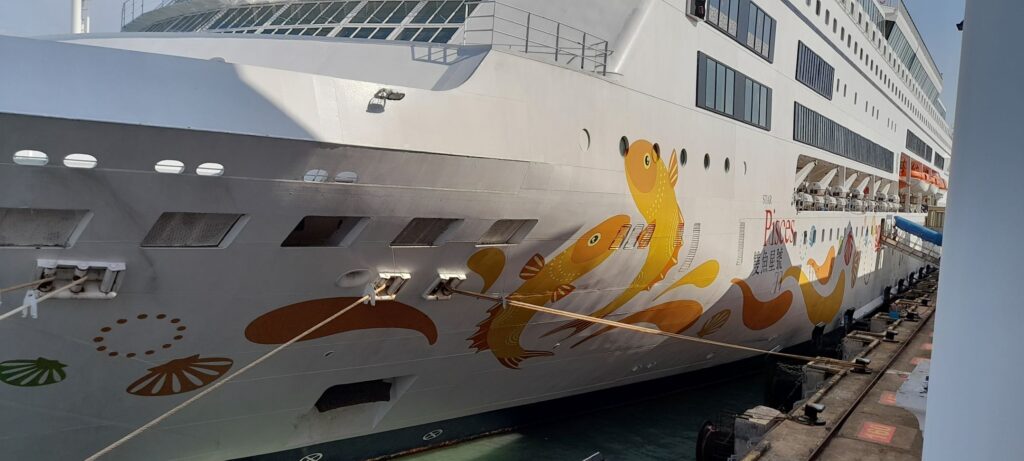 This was followed by lunch at a premium seafood restaurant in Kuah. Media members were given a free and easy time to explore and do shopping at the Cenang stretch.  A grand Japanese dinner followed after. 
Ong Hsieh Lien, the VP for Corporate Communications, was at our beck and call, fulfilling all our queries and information.
It was surely a memorable trip for media members as it was a much needed break for us due to the Covid-19 lockdown and restrictions.
Now, not only Star Pisces is awaiting its fate to end up in the scrapyard but also its two sister ships, namely the Star Gemini and SuperStar Aquarius and  SuperStar Gemini are awaiting the same fate.
It is really a sheer waste of assets to scrap these ships, surely there are corporations who can least take up either of the ships for local cruises and other recreational purposes.
Even better if the government agencies can come up with good ideas to put the ships to good use since local and international borders are open.
They can be a perfect venue for team building sessions as they have vast open deck areas, swimming pools, auditoriums,  restaurants, cabins and other facilities to serve the purpose.
Ends