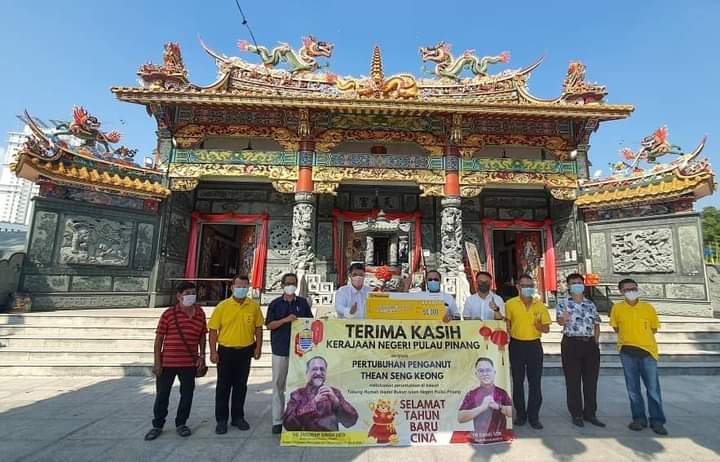 Continuing their policy of an inclusive society, all places of worship in Penang have been allocated some RM8.69 million to-date.
So much so that the amount has been dispersed for 207 projects for 102 Chinese Temples, 54 Hindu Temples, 41 Churches and 10 Gurdwaras.
"We will continue to assist all places of worship including other than Islam.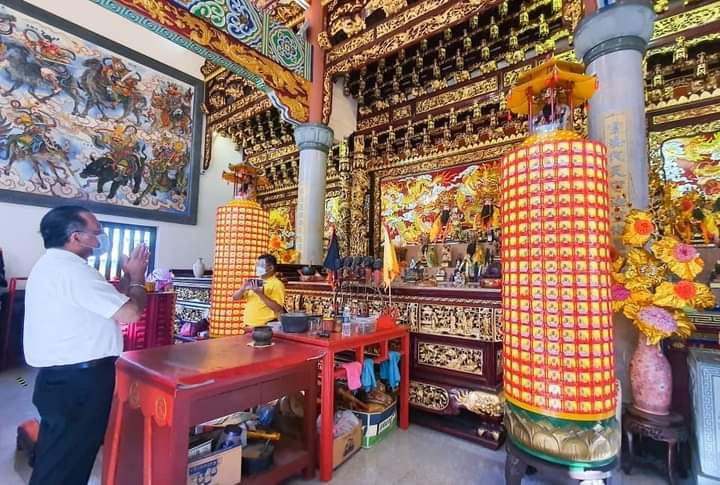 "We welcome all applications from those in need for renovation of their such premises whereby we still have funds to assist them," said Penang State Exco for Housing, Local Government, Town and Country Planning Jagdeep Singh Deo.
He was on a visit to the Thean Seng Keong Temple at Lebuhraya Tun Dr. Lim Chong Eu in conjunction with the up-coming Chinese New Year.
Also present was state assemblyman for Pengkalan Kota, Daniel Gooi and the temple management committee.
"We have allocated a further RM50,000 under our RIBI fund for their renovation works which will be completed next month. 
"Congratulations to the entire temple team for such an iconic building that will be an attraction not just to Penangites but to all.
"Meanwhile, I hope that all will continue with your discipline in complying with SOP's during these festivities for your own good, the good of your family and the community.