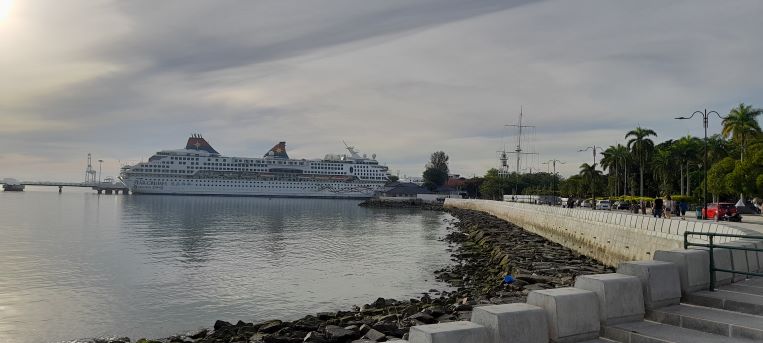 By V. Sivaji
Following negative postings on social media on the newly opened seawall in Esplanade, Penang Island City Council Mayor Dato Yew Tung Seang assured that the feature is safe for the public.
He was responding following to netizens who had posted pictures and remarks portraying that the new seawall is dangerous and a failed project.
"The newly completed seawall in Esplanade is safe and members of the public can appreciate the historical value of the seawall and surrounding natural beauty of the Esplanade.
"The 570 metre seawall is built in four sections and this section is intentionally made in granite rock to safeguard its historical value. This "lower terrace" is part of the design and a special feature. There are also stone railings for the safety of the public.
"We have taken into account the high tide throughout the year where there is the high tide phenomenon which occurs from 30 to 34 days in a year.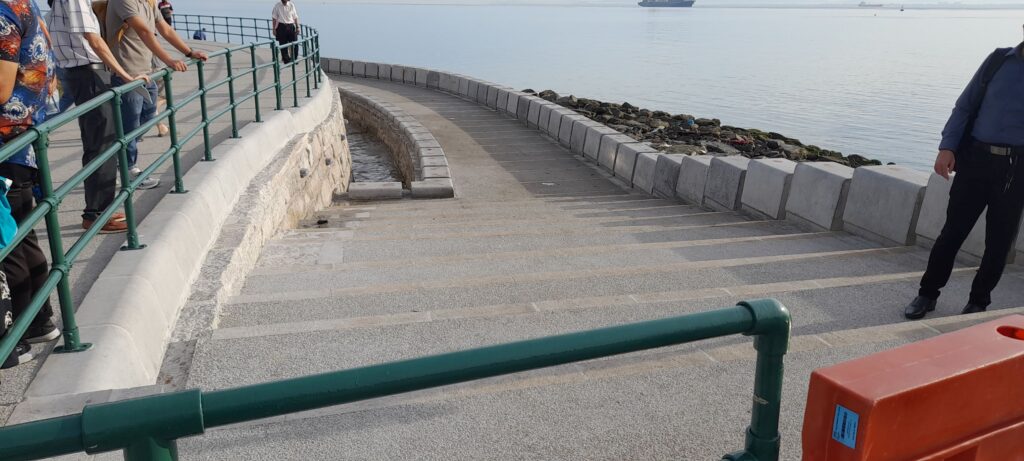 "We also have CCTV to monitor and alert the public in case of any situation. There are also sign boards to remind them to take care of their safety when going down the lower terrace," said Yew in a press conference this morning.
He also added that Penang is an island surrounded by sea and its impact is expected.
He also advised those who post negative remarks on the project to come and see for themselves the heritage value and conservation work carried out at the seawall.
Meanwhile, Francesco Siravo, the advisor for the project explained that projects like this have been carried out all over the world.
"Examples of these kinds of projects are in Texas (USA), Croatia and Tanzania. They are safe and help keep out the sea erosion," he said.
On May 13, 2022 Penang Chief Minister YAB Chow Kon Yeow officiated the RM12.9 million new seawall upgrading project at the Esplanade. The original seawall was built in 1807.
The project is a joint venture between the Penang Island City Council, Think City and the George Town Conservation and Development Corporation (GTCDC).