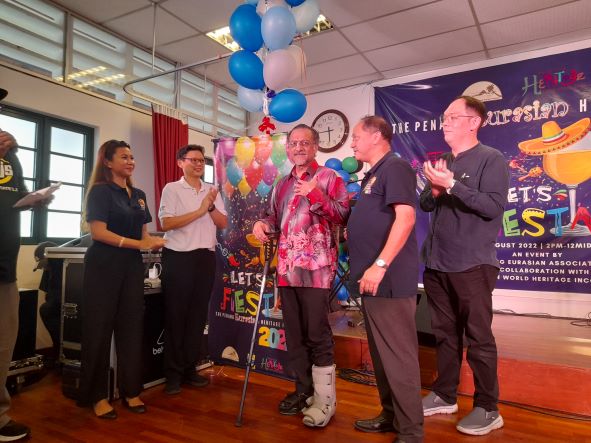 In keeping with tradition, the Penang Eurasian Heritage Fiesta 2022 saw a gala night filled with live bands,  devil curry, a suji cake competition and a beer drinking competition.
The gathering was held at the Karpal Singh Hall at the St Xavier's Institution where more than 800 revellers gathered after a hiatus of two years.
Present to launch the celebrations was State Exco for Housing, Local Government Town and Country Planning YB Jagdeep Singh Deo.
He was accompanied by Penang Eurasian Association president Dato Aloysius Gasper and his organising committee.
Also present was state assemblyman for Pulau Tikus, Chris Lee and George Town World Heritage Inc general manager Dr Ang Ming Chee.
"It is heartwarming to see so many people coming together to celebrate this occasion after a lapse of more than two years. In Penang we believe in caring for all communities and today is an example of such deeds," said Jagdeep.
He also stressed the importance of heritage and family in order to keep the community going. He made a contribution of RM15,000 towards the organising of the fiesta.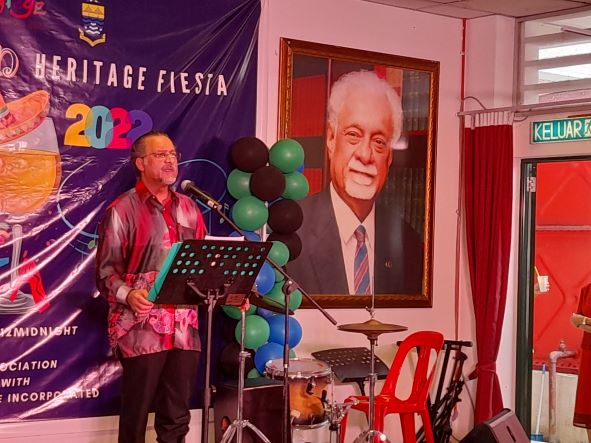 Guests from Kuala Lumpur, Singapore, Ipoh along with expatriates living here attended the gathering. The occasion also served to catch up with friends and relatives after the long lockdown and MCO.
They also had the chance to enjoy the rendition of several live bands while the night was underway.
Judging from the overwhelming turnout, the fiesta lived up to the night of merriment and camaraderie as the party lasted till the early hours .