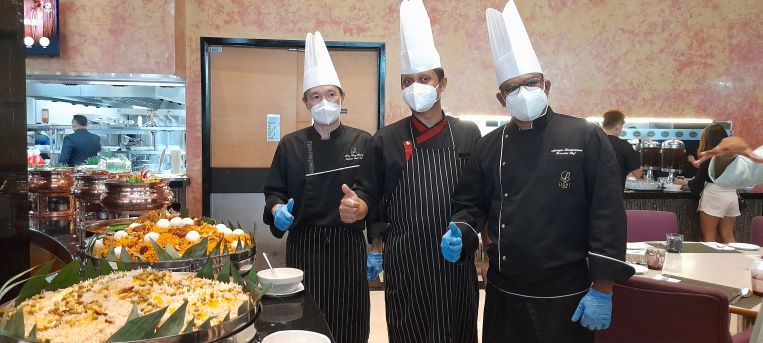 As in previous years, the Light Hotel Penang will again put out its delectable Ramadan Buffet spread this time around.
The Gurindam Lagenda Ramadan dinner runs from April 4th till May 2, 2022 at their Spice Brasserie.
It is priced at RM118 (adults), RM98 (Senior citizens) and RM80 ( Child). However, there is an early bird voucher promotion at RM98 for diners.
Among the splendid spread are time tested kampung favourites like Patin Asam Tempoyak, Assam Pedas Melaka, Telur Itik Masak Lemak Cili Api & Betik Muda, Daging Dendeng, Udang Sambal Petai, Ketam Berlado, Gulai Ikan Masin Nenas, Ayam Panggang Bumbu Hijau, Ayam Madu Hitam Manis, Ikan Bakar, Kambing Gulai Kawah, Sup Gearbox and more.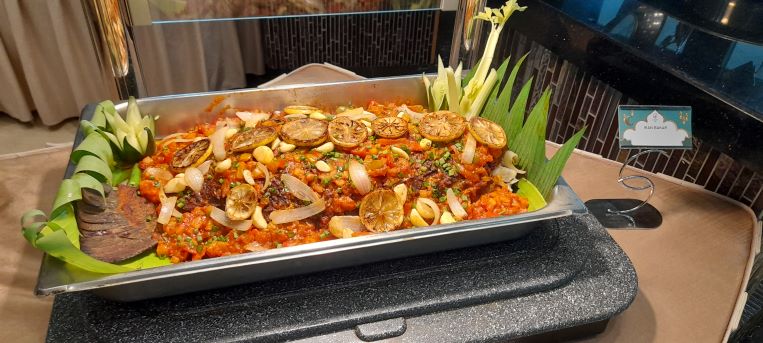 Of course the Whole Lamb Roast is on the spread with Dum Mutton Biryani befitting the treat. Overseeing the buffet are executive chef B Murugan, chef Hamizi Hamid and team.
This time around there is also a Chinese menu offering Uncle H'ng Chicken, Duck Rice Balls, Soy Sauce Egg, Mantis Prawn to name a few.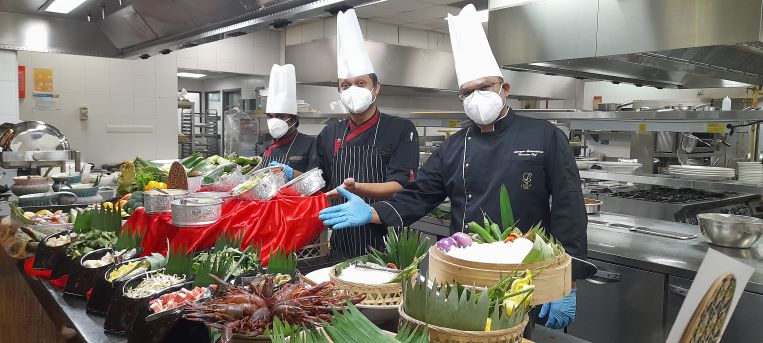 Be sure to check out the Light Hotel Penang's Ramadhan Buffet as rest assured you will be back for more.
As in previous years, entertainment will be rendered by Rayyan Band with seasonal numbers, Malay, Nasyid, Arab, Oldies and Hindustani hits. Call 04-382-1111 for reservations or more details.