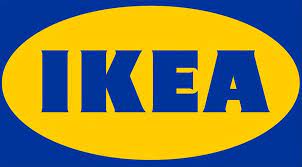 Good news for those looking for employment.
IKEA Batu Kawan will be holding a recruitment drive from January 7 – 9, 2022 at IKEA Batu Kawan, with over 70 full-time and part-time available job opportunities for all.
This is following the regaining of momentum for businesses in the post-pandemic economic recovery phase with strategic initiatives in place to kickstart 2022 on a positive note. 
Their aim is creating a better everyday life for Malaysians. There are over 70 full-time and part-time available job opportunities for all.
Available roles include full-time positions in various departments such as Interior Design, Customer Relations, Sales and Food. Aligned with elevating the customer experience at IKEA stores, part-time roles across Customer Relations, IKEA Food and Sales departments are also highly sought after.
Nevertheless, be it full-time or part-time staff, the IKEA family is entitled to fair employee benefits, from medical coverage to annual incentive pay, to their learning journey.
Built on a strong foundation on shared values that promote an open, inclusive, and honest culture, IKEA believes that every individual has something valuable to bring to the table.
The wide range of benefits lets co-workers have medical benefits, enjoy 15% discount for all IKEA products as well as receive festive gifts for seasonal celebrations, birthdays, and reward loyalty through IKEA Long Service Awards.
For more information on the IKEA Batu Kawan recruitment fair, kindly visit IKEA.my/batukawan and be sure to not miss the recruitment fair!
Date: 7 – 9 Jan 2022
Time: 9.00am – 4.00pm
Venue: P1, IKEA Batu Kawan, 752, Persiaran Cassia Barat 8, 14110, Bandar Cassia, Pulau
Pinang.