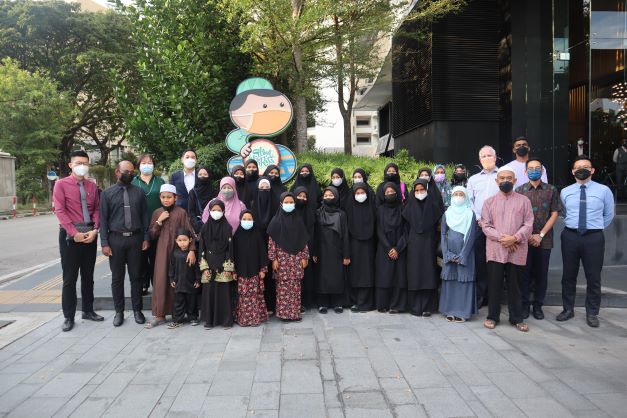 The G Hotel Kelawai shared Raya joy with 21 children from the Persatuan Kebajikan Anak-Anak Yatim dan Miskin Nur Hidayah recently.
The wide smiles from the children were enough to melt one's heart.  
The kids and their caretakers were greeted by the general manager himself, Michael Hanratty and his management team.
The little ones were fated to a break of fast session at the hotel's Spoon restaurant.
The homes are based in Baling, Kedah and are Welfare Department.
The kids aged from seven till 23 years-old are provided education and other activities at the homes.
They also received duit raya from Michael.
Among the highlights of the dinner were Kambing Golek, Biryani Rice, Chicken Rendang, Beef and Chicken Satay, Chicken Shawarma, Assorted Desserts, Fruits and more.
 Also present was the Deputy Chairman of the Persatuan Kebajikan Anak-Anak Yatim danMiskin Nur Hidayah, Mohamad Bakre.
"Being in the hospitality industry does not restrict us to just being good hosts to our guests. We believe that sharing hospitality and kindness goes beyond our comfort zone and it is important that we remember the less fortunate to remind us of the things we take for granted in life, especially during this festive season." said Michael.