First female captain in Regent Seven Seas Cruises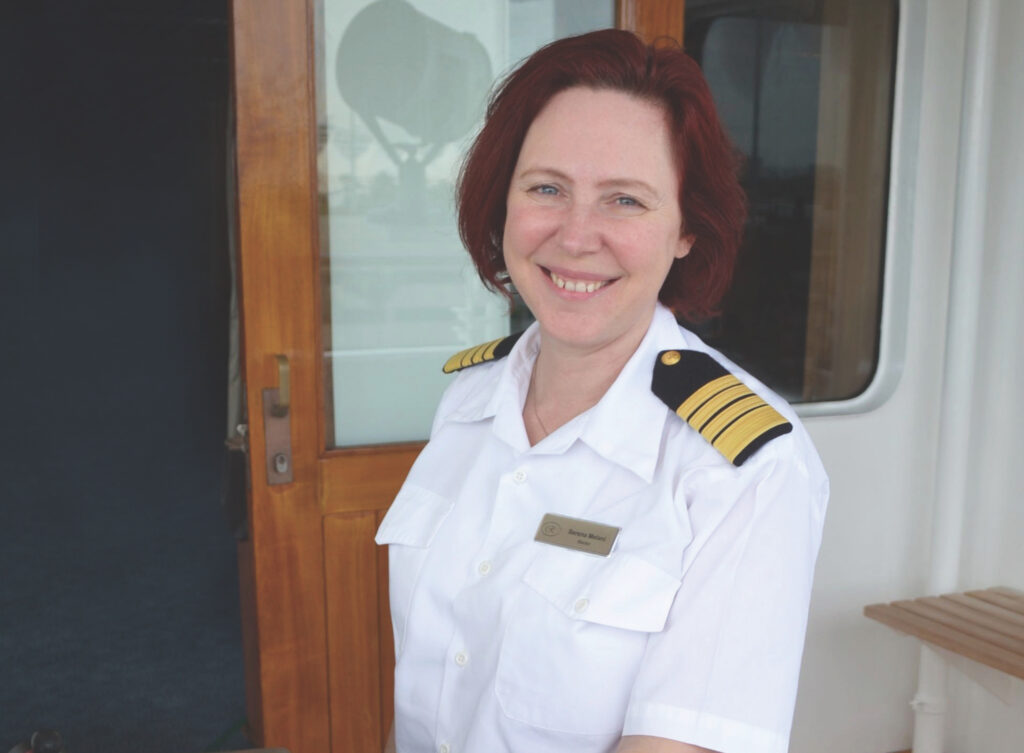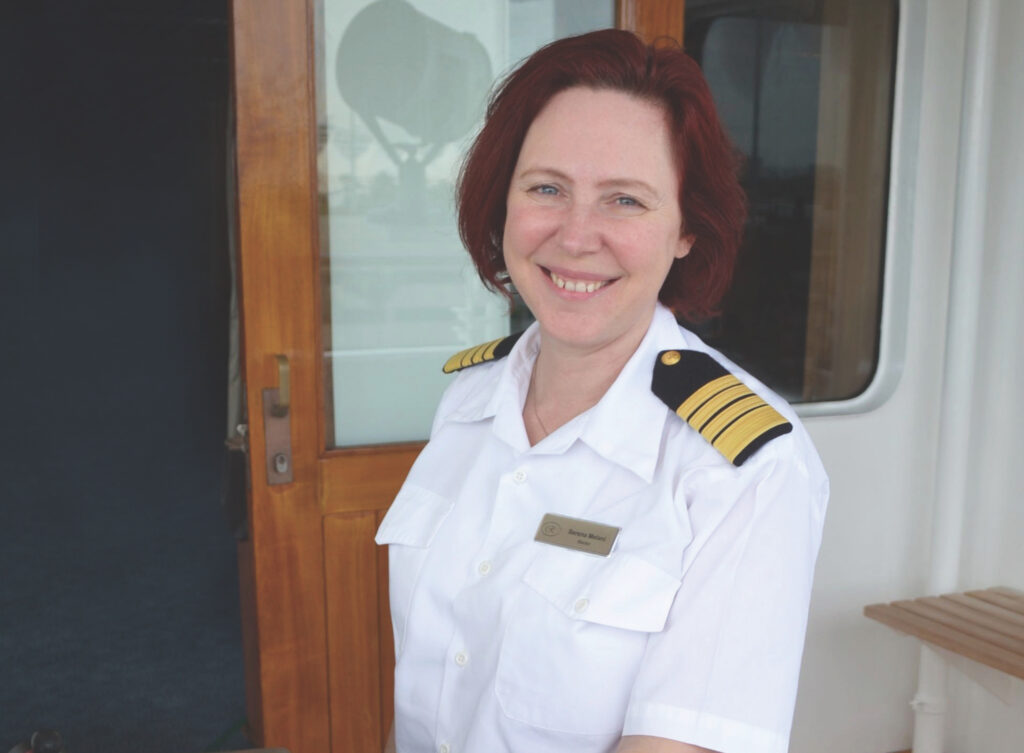 Starting her career at the age 16 as a cadet while attending school working on cargo ships in her hometown of Livorno, Italy, Captain Serena Melani, is the captain of the newest luxury cruise ship, Seven Seas Splendor under the fleet of Regent Seven Seas Cruises.
Now, at a young age of 30, she is also the first female captain in her company.
After graduating from Nautical College in 1993, she was one of only a few females to hold roles of increasing responsibilities on oil tankers, cargo and container vessels.
Captain Serena joined Regent in 2010 as a Bridge Officer, then served in various capacities as Navigation Officer, Safety Officer and Staff Captain on Seven Seas Voyager.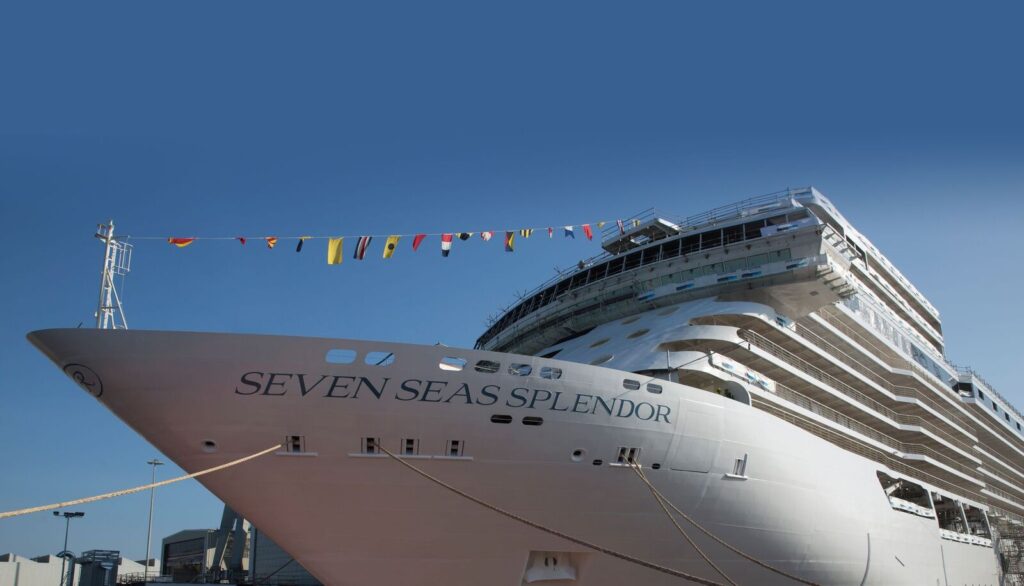 She became the company's first female Master Captain in 2016 and has led the Seven Seas Explorer and Seven Seas Mariner during her tenure.
Regent Seven Seas Cruises is excited to announce that Captain Serena Melani, is the first female captain in their industry's history to helm a newly-built cruise ship when Seven Seas Splendor debuts in February 2020.
Among the Top 5 Recommendations by Captain Serena for Cruising the Mediterranean, where Seven Seas Splendor will sail much of her inaugural season:
⦁ Wake up early to view the approach into port. One of the most unique views of a destination is from the deck of a cruise ship as she comes into port. While guests are typically sleeping during morning arrivals, She recommends setting an alarm earlier than usual to get that first glimpse of a city. Two of her favorite ports include the sunrise approach through Kotor's submerged river canyon and the port of La Valletta in Malta, with its stunning views of the city's fortifications.
⦁ Experience a local market. Visiting a local market should be on every vacation itinerary, according to Captain Serena. From finding locally sourced goods and unique artwork to interacting with the residents, visiting a local market is one of the best ways to get an inside look at a region's culture. Many of Captain Serena's favorite markets reside in the southeastern province of Provence, France, where just about every village has its own weekly market, with some occurring daily. Regent offers ⦁ Go Local Tours⦁ to help guests visit local markets.
⦁ Plan your voyage around your favorite book. Literary travel is continuing to gain popularity among cruise travelers. The ideal voyage isn't complete without a few books, she recommends packing literary works that have ties to a cruise's ports of call. She also recommends Predrag Matvejevic's A Cultural Landscape to accompany a voyage to the Mediterranean.
⦁ Sail to Istanbul. travelers often overlook Istanbul when planning a voyage. "I will always remember my first call to Istanbul. It's a magical port, with so many interesting places to visit. The Istanbul Archaeology Museums are among the most fascinating places on Earth. Take a local ferry to connect the European and Asian parts of Istanbul and get lost in a sunset while drinking Turkish Tea in the little glass like a local."
⦁ Join me in Ancona, Italy. Captain Serena was in Ancona, Italy, working with the team that built Seven Seas Splendor. She recommends travelers experience Ancona, too, which is the gateway port to Urbino. "Ancona is a cozy and welcoming town in the small but rich region of Marche. You'll experience Mount Conero Riviera with its hidden villages and delicious seafood; Urbino, home to masterpieces of the Italian Renaissance in the Galleria nazionale delle Marche, which includes works from Piero della Francesca; and discover the poems of Giacomo Leopardi, one of the greatest Italian poets, born in Recanati, a small village south of Ancona."
"Strive for the best at all times at each stage of your career. Keep improving through professional education. Never give up on a challenging situation. Maintain your sense of humor and remember to laugh at those who think women can't do it all." Captain Serena offers this advice for women who aspire to captain cruise ships.
When she's not sailing the world, Captain Serena lives with her husband on the quaint Croatian island of Korcula.
The 55,254 gross tons and 735 feet in length, Seven Seas Splendor is defined luxury perfected.
On board, the highest benchmarks of personalized service and comforts will be delivered by 551 professional crew members caring for 750 guests in 375 beautifully appointed suites, ranging from 307- to 4,443-square feet.
Lavishly designed public spaces include five exquisite and unique restaurants and three elegant bars and lounges, while a $5 million curated art collection, more than 500 crystal chandeliers and over an acre of Italian marble complement the ship's sophistication.