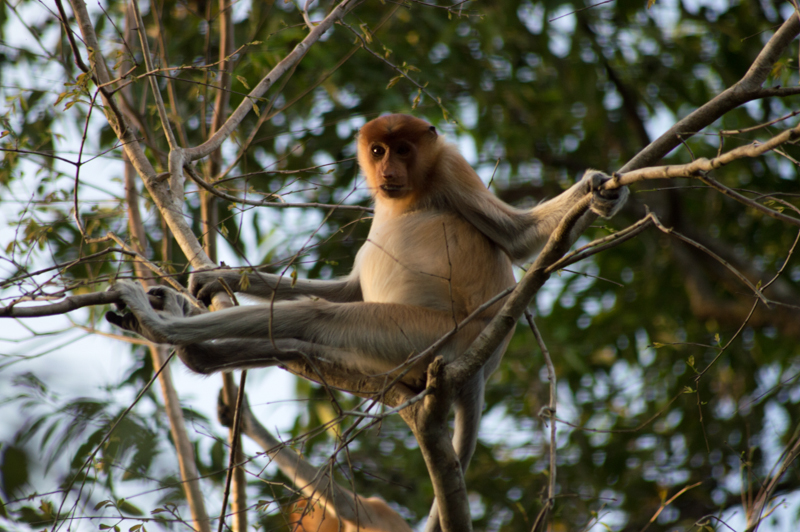 By Ananda Krishna Rajah
We were picked up by bus from Sandakan, Sabah and headed towards Sukau, on the banks of Kinabatangan Rive.
To see the wildlife, we has to pass large swath of oil palm plantations. Its cultivation, for economic growth is equally a major threat to biodiversity, wildlife habitat and ecology.
We arrived at Sukau village and caught sight of the muddy brown Kinabatangan River. The water level was high and occasional flooding is common.
A short boat ride brought us to our lodge. I am always awed and feel inspired when surrounded by dense lush green tropical rainforest.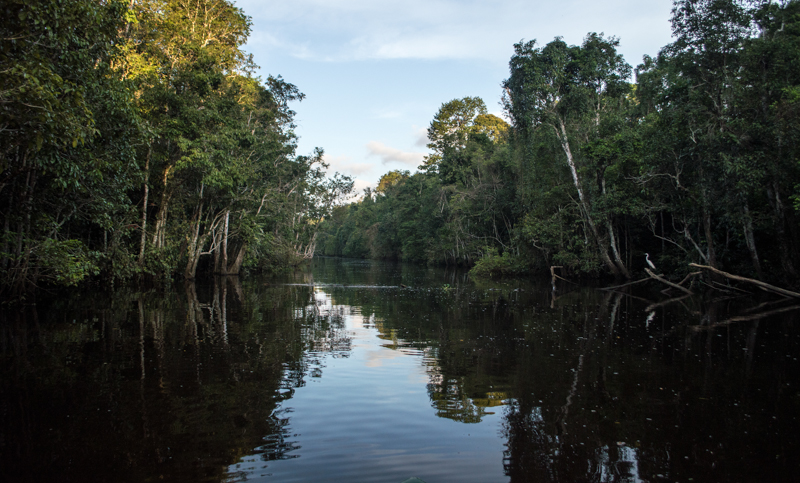 The only sound heard was the fast-flowing river and sound of the forest – insects creaking, bird calls and the occasional boat passing on the river.
The lodge has expansive boardwalks, aptly named Hornbill and Attenborough Boardwalks, extending into rehabilitated forest for nature walks – day and night. The reason we are here, to hopefully to see wild orangutan, pygmy elephants and proboscis monkeys while on a river cruise.
There is a sense of tranquility, having arrived. Only the sound of forest. Along the boardwalk, high on a tall tree, I sported a nest. It was an elegant Wallace Hawk Eagle.
Later, I was stopped in my track by a group of common pig-tailed macaques. They can be aggressive. Butterflies, creepy crawlies and lizards kept me occupied along the walk. Look out for snakes too.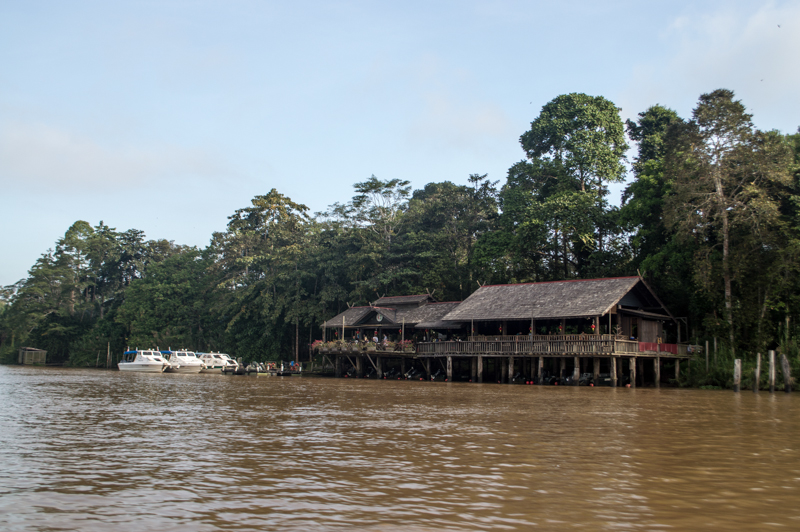 After a relaxed evening snack of traditional deserts, we embarked on our first river cruise. Spotting wildlife on the riverbanks is by chance.
Surprisingly, just a short ride on the river, we spotted a wild orangutan gorging itself on wild figs. Its golden hair shined in the afternoon sun.
It was exciting to know that these gentle creatures, although increasingly difficult, to see them wander freely in the forest. Soon we encountered the playful and endangered proboscis monkeys or "Monyet Belanda".
They have distinctive flopping nose. They are endemic to Borneo. The mainly live on trees amongst the mangrove forest. They are arboreal – tree dwellers. My first encounter of these monkeys was at Klias Wetlands near Beaufort in Sabah. Birdlife is plentiful and likely to spot the many species of hornbills and water birds.
Sightings of pygmy elephants had not occurred for nearly sixty days as our guide explained. The reason – plentiful of fruits inside the forest. I was optimistic. Perhaps a stray or rouge elephant. Our lodge is comfortable and relaxing. Don't miss the talk by a guide on the lives of the orangutan. Fascinating and informative.
At 9pm, we took the optional night cruise. In the pitch black, only illuminated by a spotlight, we sped through on the river. I had no expectations on what we would see.
Perhaps a waste of time. I was wrong. We spotted a kingfisher, presumably in deep sleep as it did not move as the light shined on it. Its technicolor feathers are amazing.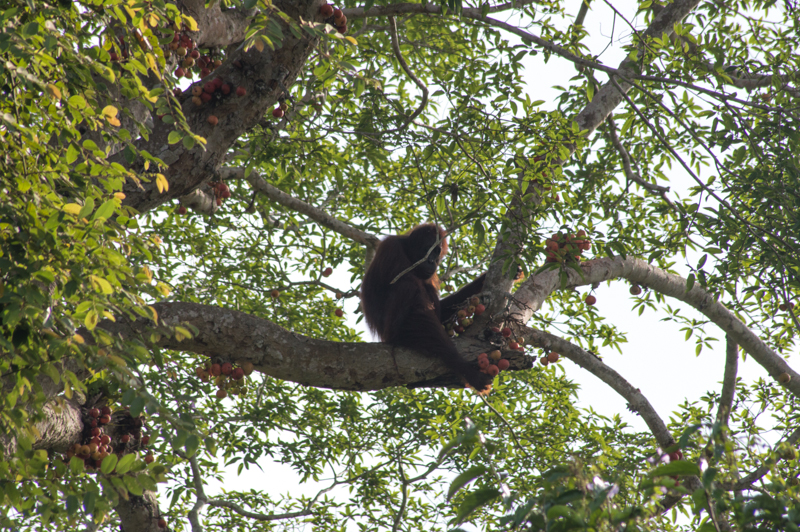 I could almost grasp it in my hand, and that's how close we got! Next, look out for red spot on the water, our guide advised. They would be crocodiles.
There are plenty here and they move quickly and submerged immediately. It certainly was an interesting hour.
The next days' 'morning cruise was early, and we departed around 6am. In parts of the forest, the mist had settled on the surface of the water.
It was a dreamy world. However, it disappeared rapidly as the sun rose. We slowly made our way through several smaller tributaries.
More proboscis monkey swayed on trees as the foraged for food. Some with little babies on their rounded bellies. On the way to an ox bowed lake, our guide pointed out to a pair flying birds some distance away – Storm's Stock.
She mentioned that there is only five hundred left.
As we made our way through a narrow channel, a small troop of proboscis monkeys jumped in mid-air from one bank to the other. Their acrobatic skills must be admired. They happen to be good swimmers too.
We switched to the electric motor for a slower and quieter cruise. There was a chorus of calls from the black and white Oriental Pied Hornbill. Further down, a Brahminy Kite (Eagle) perched on a treetop, surveyed its domain.
However, the lake is slowly being choked with aquatic plants. Common kingfisher casually passed looking for their next meal. We revisited the fruiting fig tree near the lodge.
We were lucky, again, to see a mother and baby wild orangutans feeding on the fruits. A lovely outcome to end the day.
Instead of returning to Sandakan by bus, we were put on the boat. Something I hoped for. It was a fast but pleasant two-hour ride through initially the main river and eventually through smaller mangrove forest channels at the mouth of the river at Sandakan Bay.
The final section is rough as we hit open water. It was another opportunity to spot wildlife, and we did – crocodiles and proboscis monkeys. Also, an opportunity to see the Orang Sungai community – the indigenous people of the river.