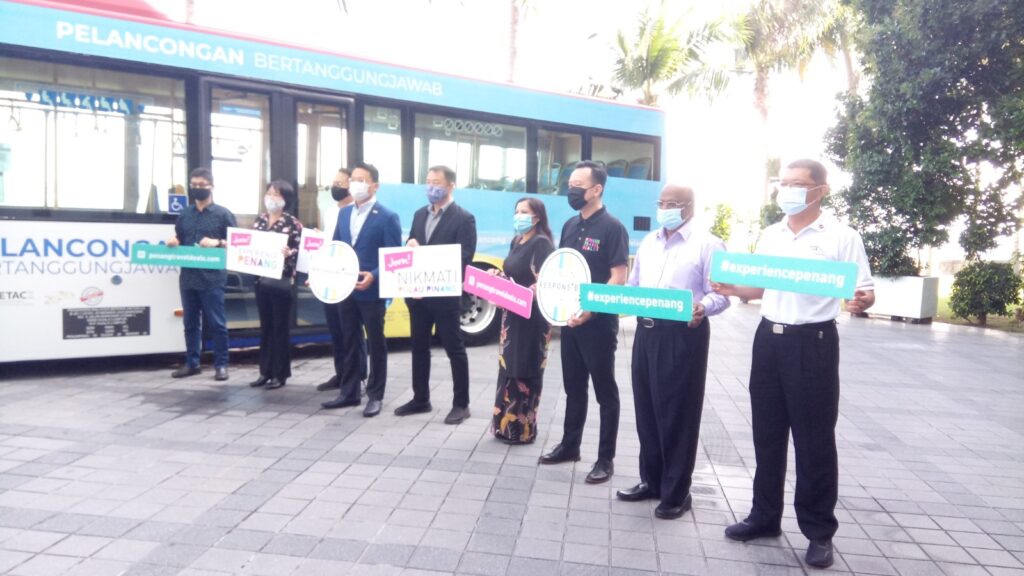 By V. Sivaji
The Penang State government unveiled its "Penang Responsible Tourism" outdoor adverts to welcome back domestic tourists to the state.
The initiative will see adverts on Rapid Penang buses and bus shelters to remind visitors to adhere to standard operating procedures (SOP).
Visitors are reminded to adhere to safety and health of themselves and others while on their holiday and travels. 
State Exco for Tourism and Creative economy, Yeoh Soon Hin along with Penang Global Tourism, chief executive officer, Ooi Chok Yan were on hand to launch the promotion at the Eastern & Oriental Hotel recently.
Other promotional materials will be on billboards, LED screens, social media and websites.
"Meanwhile, the Experience It All In Penang" highlights some of the very best world-class attractions and experiences Penang has to offer.
"Among them include Penang Hill's Funicular Train compared to Hong Kong's Peak Tram, The Top Penang's Rainbow Skywalk to China's Zhangjiajie Glass Bridge, The Habitat Penang Hill Flight of the Colugo to New Zealand Rotorua Canopy Tours, Penang's Escape Waterplay to Thailand's Black Mountain Waterpark and many more," said Yeoh.
To this regard, hotels, museums and other tourism destinations have also offered great discounts to promote Penang.