Eastin Hotel brings meals on wheels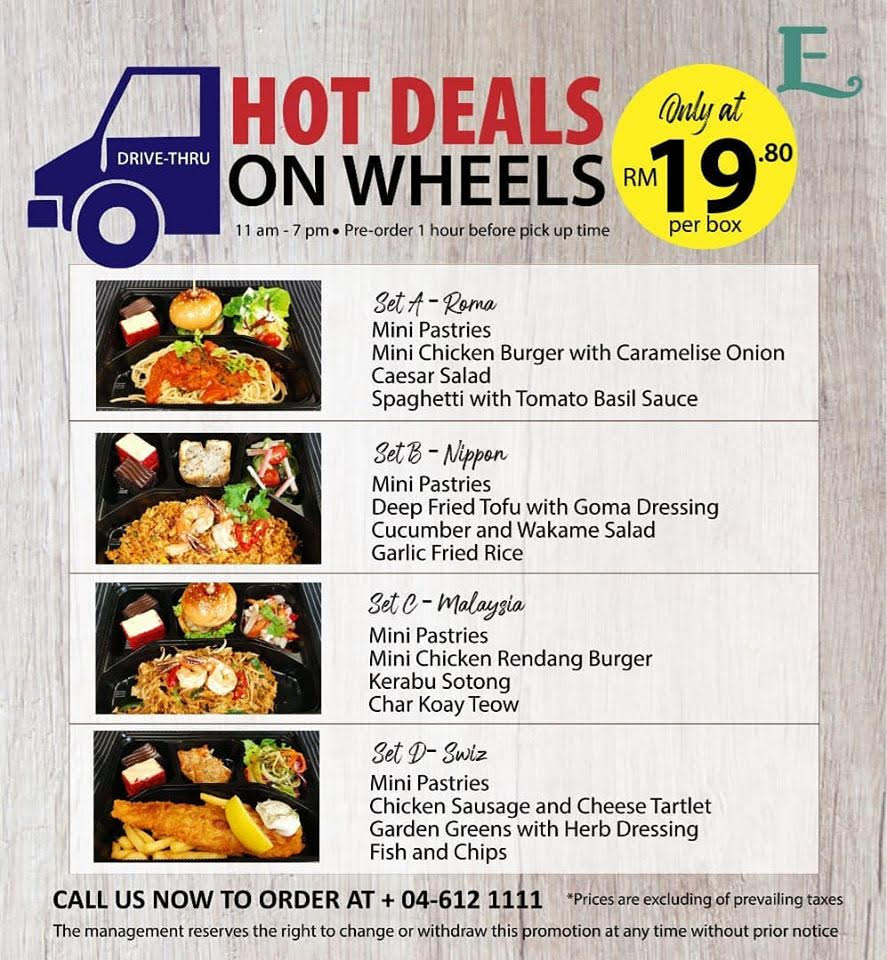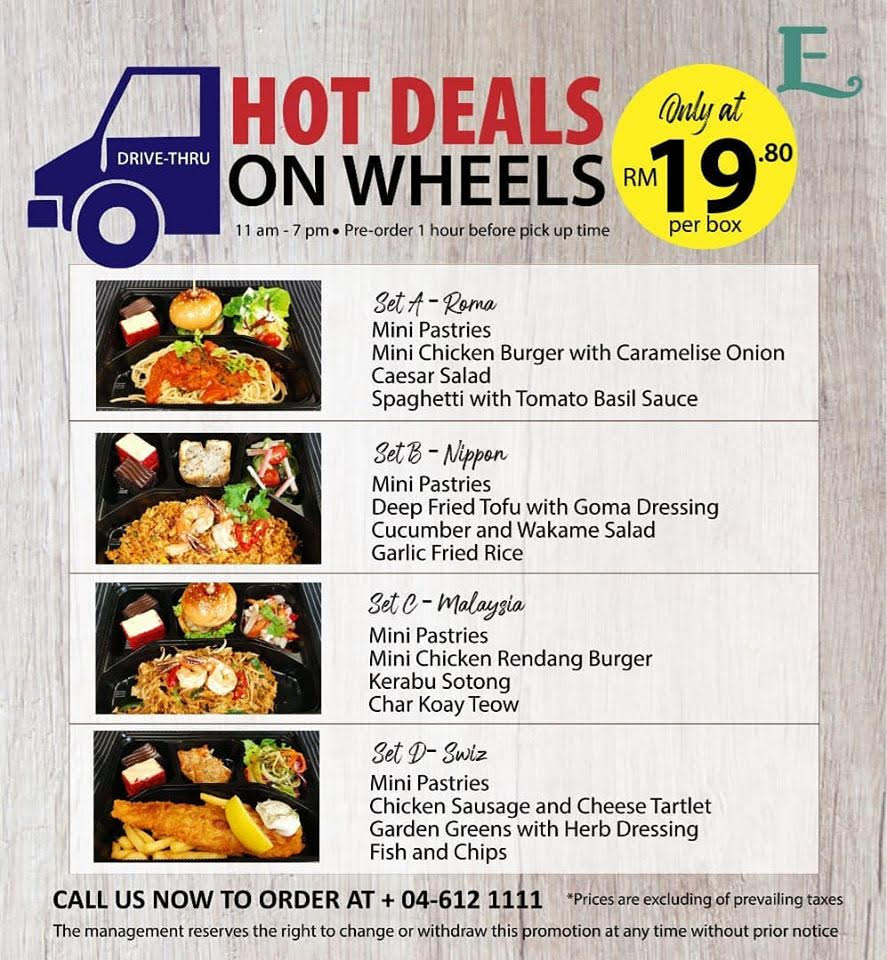 The Eastin Hotel Penang brings you some great choices of your favorite baked items that you have been craving for while the Movement Control Order (MCO) is in place.
Whether it is a choice of delicious freshly baked bread or just some delectable munchies.
There is something for everybody from Eastin's Bread Basket menu.
Otherwise, fret not of what you need to cook to eat. They will also cook for you to enjoy piping hot meals.
You can still feel fancy with our 4-course offerings consisting of an appetizer, an entrée, a main and a dessert.
Package A includes mini pastries, mini chicken burger with caramelise onion, caesar salad, spaghetti with tomato basil sauce.
Package B offers a choice of mini pastries, deep fried tofu with goma dressing, cucumber and wakame salad and garlic fried rice.
Package C offers mini pastries, mini chicken rendang burger, kerabu sotong and char koay teow.
Package D offers mini pastries, chicken sausage and cheese tartlet, garden greens with herb dressing and fish and chips.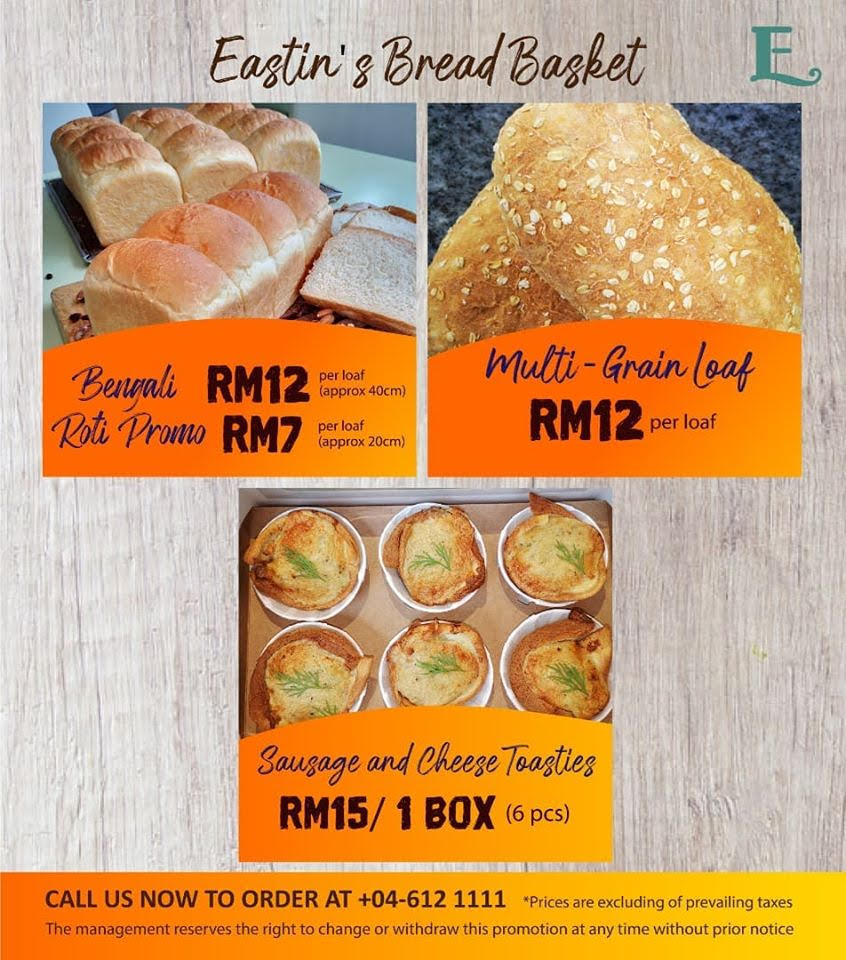 The promotion is available from 11am to 7pm until further notice. Call 04-612-1111 to place your orders one hour before pick up.