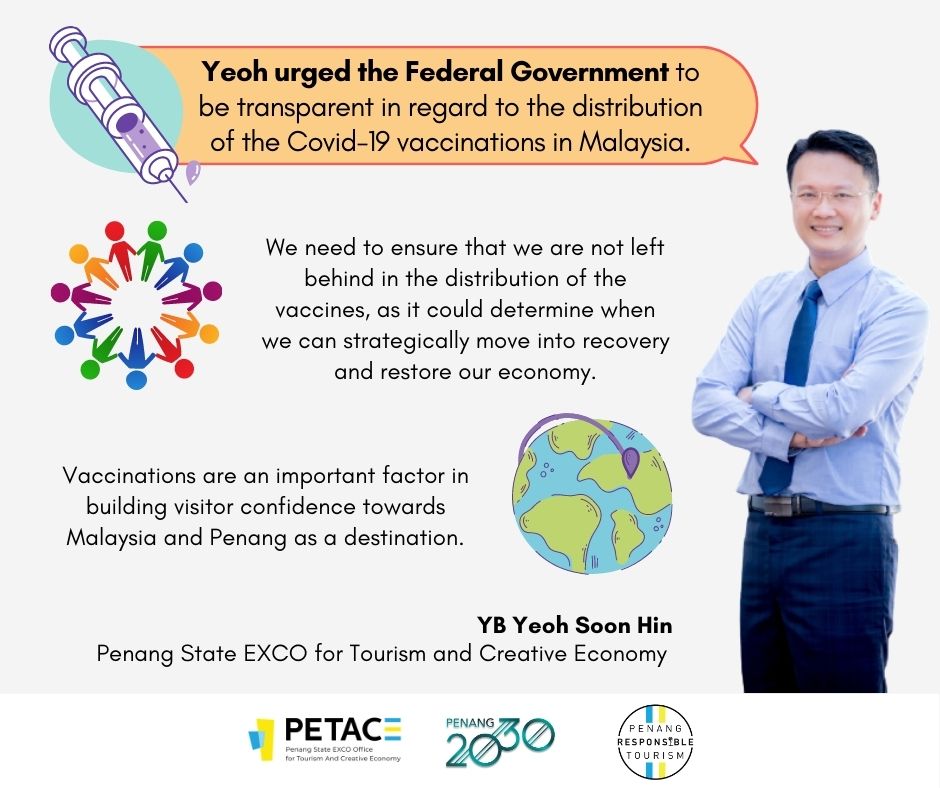 The Penang state government has called for transparency in the distribution of Covid-19 vaccine throughout the country.
State exco for Tourism and Creative Economy, Yeoh Soon Hin has urged the Federal Government to be transparent in regard to the distribution of the Covid-19 vaccinations in Malaysia.
"We welcome the news of the vaccines' arrival in Malaysia in February. It is a timely development as our neighbouring countries have also respectively announced the distribution of their Covid-19 vaccines.
"We need to ensure that we are not left behind in the distribution of the vaccines, as it could determine when we can strategically move into recovery and restore our economy.
"I am sure it is a much-anticipated matter for many people and sectors, especially those badly hit by the pandemic.
"Hence, I would like to urge the Government to communicate more of the distribution plans in order for us to adequately support the nation's recovery plans at state level and hit the ground running at the right moment to make a comeback.
 "There is no doubt that vaccinations are an important factor in building visitor confidence towards Malaysia and Penang as a destination and they would play an irreplaceable role towards moving the country forward towards recovery from the pandemic," said Yeoh in a press statement.