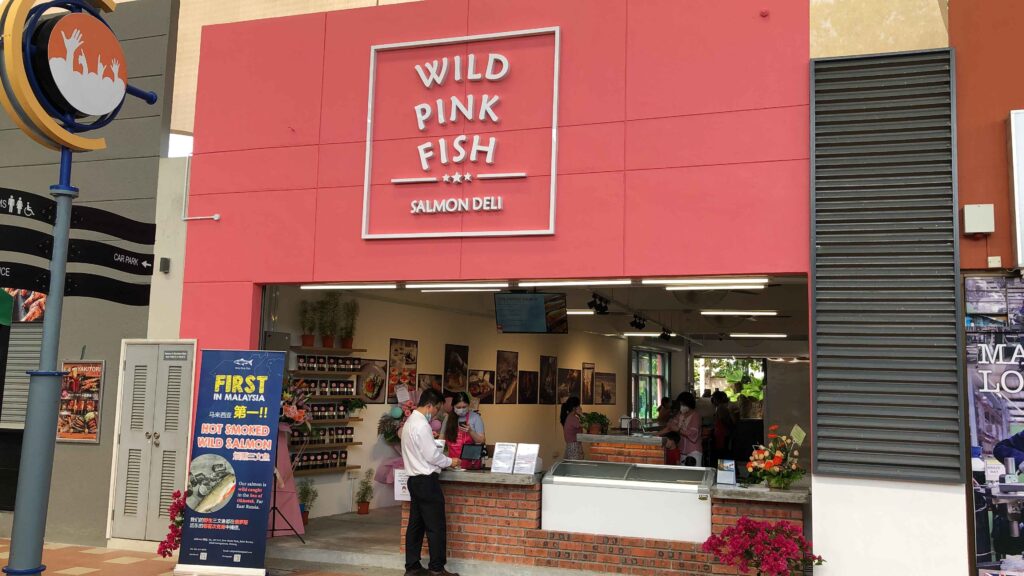 By V. Sivaji
For the first time in Malaysia, wild pink salmon caught in the waters of the Sea of Okhotsk, off the Kamchatka Peninsula, Far East Russia is available in Penang.
The newly opened Wild Pink Fish (WPF) outlet located at the New World Park in Georgetown offers only the best of quality for diners.
A whole salmon is priced at RM 45.00 per kg while the half salmon fillet is at RM 90.00 per kg and the head, tail and belly is priced at RM 18.00 per kg.
They also offer hot smoked salmon with head and tail at RM 68.80. For those wanting without the head and tail, it is priced at RM 65.00.
Meanwhile, at the deli corner, the salmon Puff (Whole) is at RM 58.00 or the small is at RM 14.00. The salmon quiche is at RM 58.00.
For accompaniments, there are the wild salmon spread beetroot / Chives / Yuzu at RM 19.00 (180g), Sourdough Crackers at RM 5.00 and Fresh Dill Sauce RM 2.00
Wild Pink Fish offers takeaway services only. They are open from Mondays to Sundays from 10.30am to 6.30pm.
Call or WhatsApp 011-319-50858 for more details.