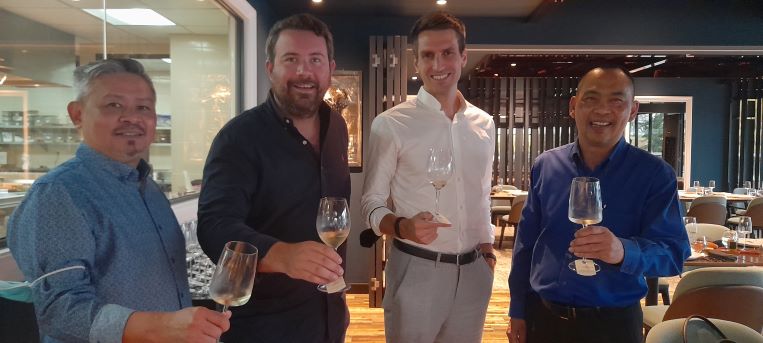 By V. Sivaji
The Angsana Teluk Bahang, Penang successfully hosted its very first wine & dine gathering at its No 11 Restaurant in collaboration with Asiaeuro Wines & Spirits and M. Chapoutier of France.
The sellout gathering was hosted by Edouard Payot of M. Chapoutier who walked guests through the range of red and white wines for the evening.
Guests started off with the premium Cotes du Rhone "Belleruche" Blanc 2020 followed by Viognier La Combe Pilate 2019, Cornas Les Arenes 2017, Chateauneuf du Pape La Bernadine 2018 and finally the Muscat Beaumes de Venise 2018.
Meanwhile, the food and beverage team of the hotel led by Executive Chef Brian Chong put out a splendid dinner menu.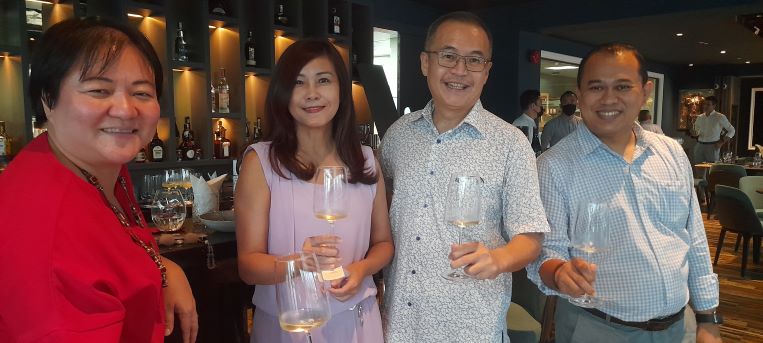 The dinner started off with Ahi Tuna & Scallop, Pumpkin Consomme, main course of Wagyu Beef Cheek or Spring Chicken 2 Ways, Beetroot Sorbet and finally the Rosemary Panna Cotta for dessert.
Present to mingle with guests was Asiaeuro Northern region director William Chong and manager Stanley Symons.
Also present was Angsana's new director of sales and marketing Betty Lim, the director of food and beverage, Nazly Ibrahim and general manager Ms Figen Bulut.
Lending support was Ar. Chong Kok Choong and his team.
For the uninitiated, M. Chapoutier produces wine from appellations across the Rhône region, but it is typically their top Hermitage wines, both red and white, that receive the most attention and accolades.
Chapoutier's wine labels are distinctive because of their inclusion of Braille writing on all labels since 1996
The history of fine wine in the Rhône region can be traced back to 1808.