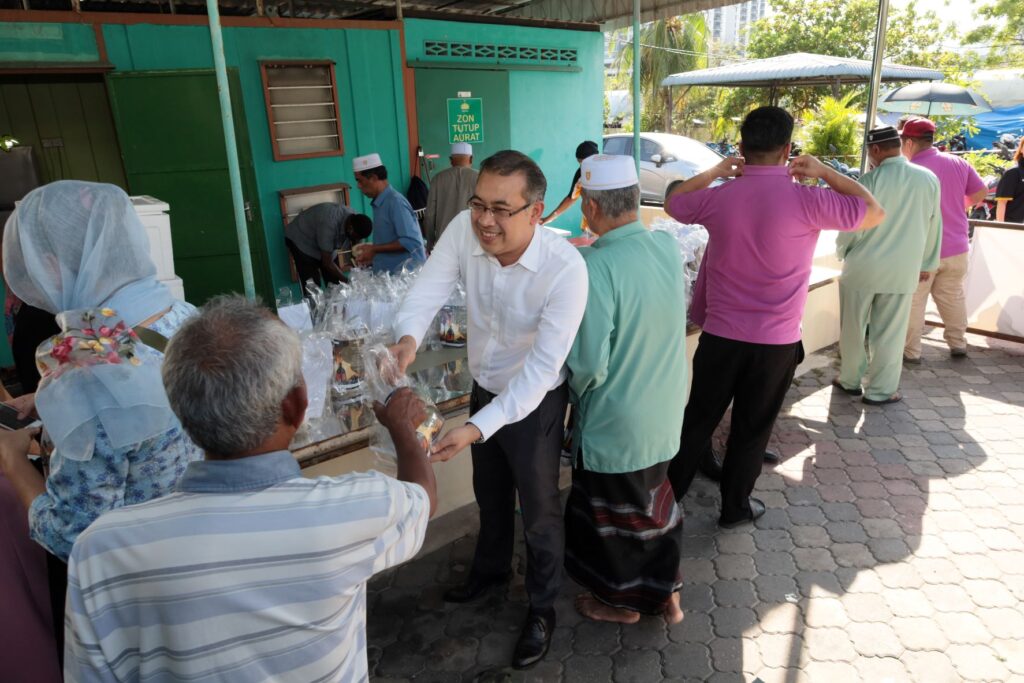 The Amari SPICE Penang carried out its corporate social responsibility (CSR) when they distributed 500 bowls of bubur lambuk at Masjid Umar Ibnu Al-Khattab in Bayan Baru recently.
Leading the team was their general manager, Noorazzudin Omar and his heads of departments.
"This is our first bubur lambuk distribution programme since our hotel's opening in Penang. We are happy to play our part in serving the community during the fasting month.
Many passers-by also took the opportunity to collect their share of bubur lambuk at the presentation ceremony.
The occasion also serves to bring unity and harmony among the community.
Penang Hyperlocal congratulates Amari SPICE Penang for the meaningful and timely gesture.