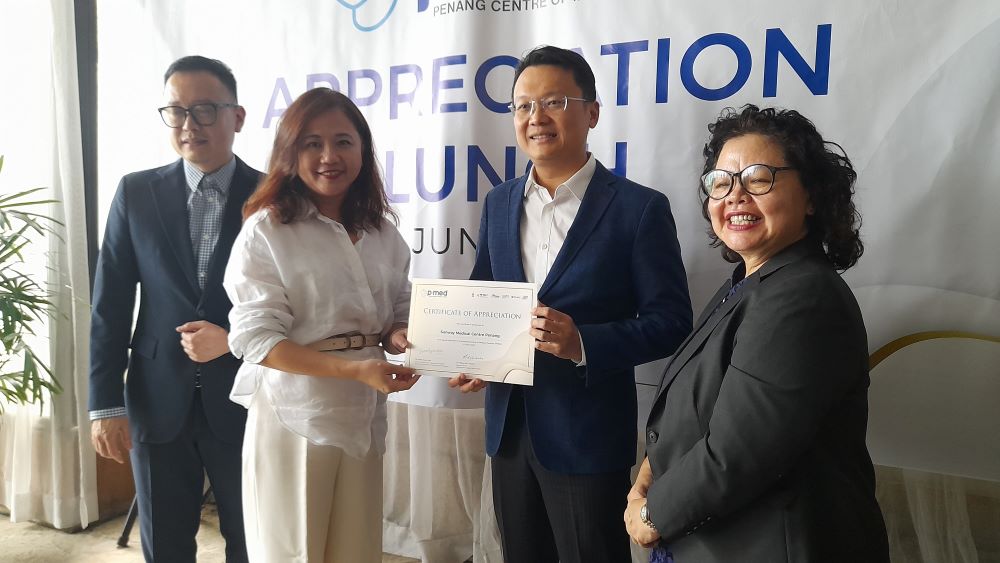 YB Yeoh presenting certificates of appreciation to stakeholders
By V Sivaji
Penang Centre of Medical Tourism (P.MED) Yeoh celebrated the rebound of medical tourism with the healthcare professional, institutions and the entire medical tourism ecosystem at the Mansion 32 over a fine lunch session.
Present to meet and greet the stakeholders was Penang State Exco for Tourism and Creative Economy YB Yeoh Soon Hin accompanied by P.MED executive director Ms Mary Ann Harris.
Yeoh, in sharing the numbers, explained that there were only 24,638 patients from Jan to April in 2022 since the borders were only opened on April 1, 2022.
"However, medical tourism bounced back strongly upon unrestricted travel within the first four months of this year, accounting for 110,421 patients. Thus making 348% more than that in 2022.
"The fact that Penang is so popular among foreign patients is largely due to the efforts of the hospitals here in providing professional care at affordable rates," he added.
Yeoh also applauded the hospitals for these outstanding feats.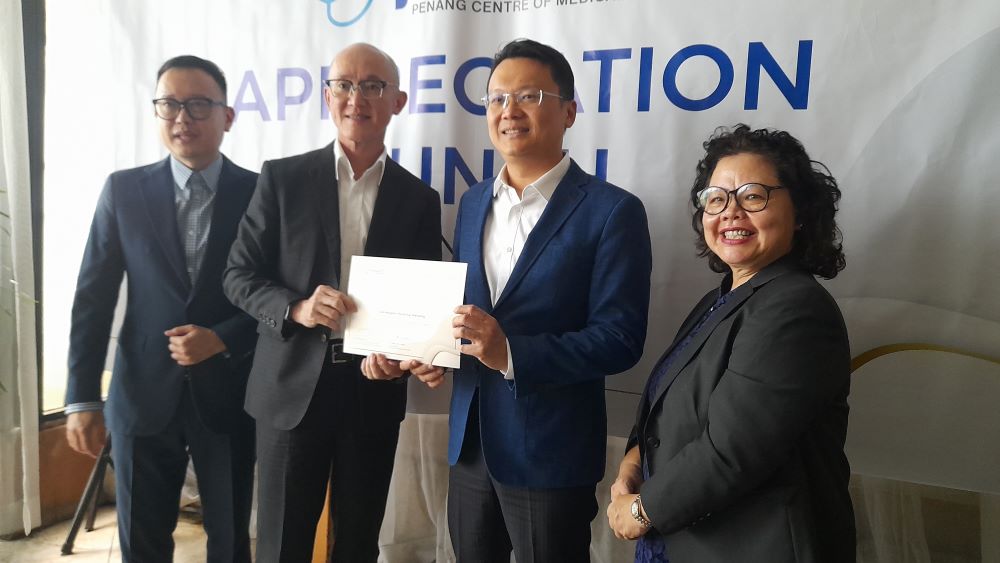 He also added that medical tourism benefits the state through the multiplier effects provided by the spending on hospital treatments, accommodation in hotels, food and beverage outlets, shopping in retail malls, purchasing medicine and health products at pharmacies, transportation, wellness treatment at spas, hair salons, manicure and centres and rehabilitation treatment at physiotherapists and chiropractors.
"The recovery of medical tourism has provided a much needed boost for the economy of the state.It also stimulates economic growth, creates employment opportunities and fosters a thriving ecosystem of related industries.
"The success of medical tourism is a testament to their skills and the state's commitment to providing top-notch medical services," he said.
Yeoh later presented certificates of appreciation to the various representatives of the hospital, pharmacies and related industry players.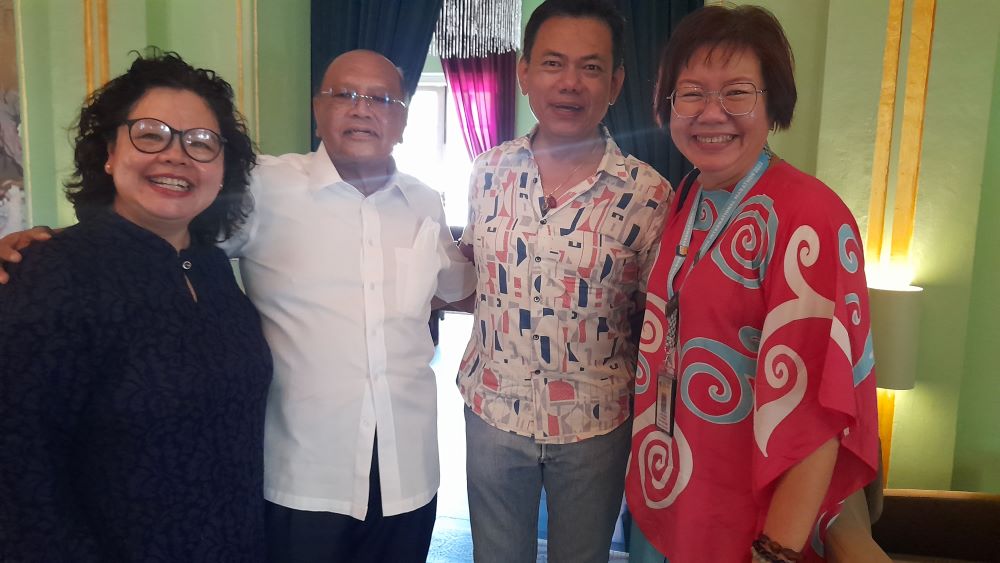 Ms Mary Ann Harris with some of the guests