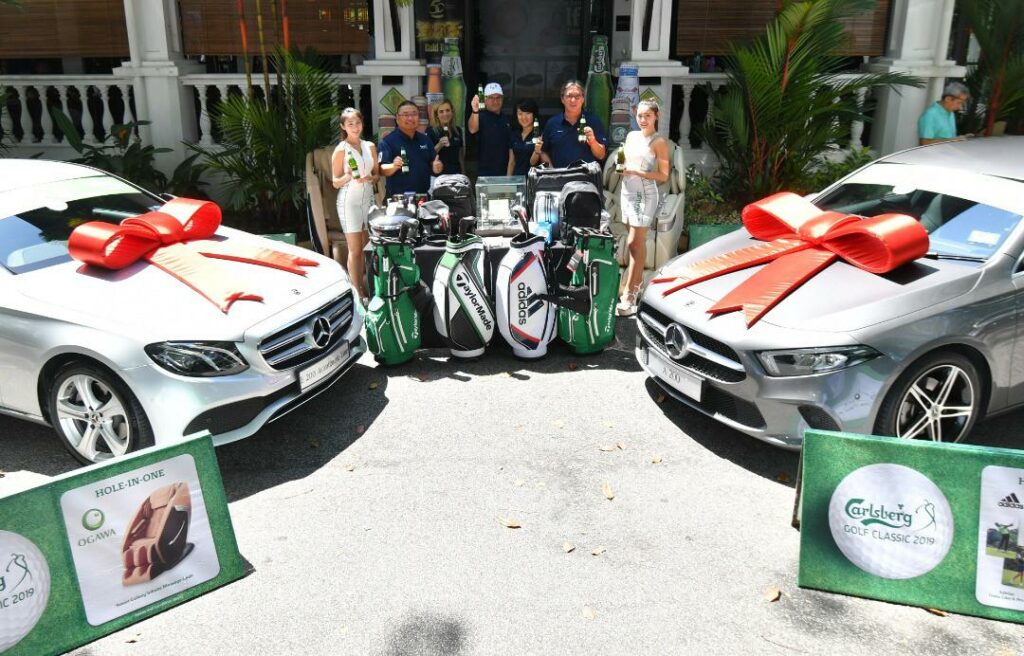 By V. Sivaji
Stand a chance to win a Mercedes A 200, Mercedes E 200, a Titoni Master Series Dual Time watch, an Ogawa Masterdrive Massage Chair at the Carlsberg Golf Classic (CGC) national finals in November.
The prestigious tournament is presenly offering more than RM2.6 million in sponsorship value is easily the country's longest and biggest golf tournament.
The tournament is running from June 16th to September 14th across 37 qualifying legs and is the leading amateur golf tournament in the region.
This year, Carlsberg Golf Classic's extended inclusion of three open legs to be held at Meru Valley Golf Club, Ipoh; Tropicana Golf and Country Resort, Petaling Jaya and Le Grandeur Palm Resort, Johor Bahru inviting non-members for the first time.
Attracting a bigger audience this year, CGC rounded up its seventh and eighth leg at Bukit Jawi Golf Resort and Kelab Sungai Petani respectively. It was all fun and excitement as players enjoyed ice-cold Carlsberg Smooth Draught, served up on the green, living up to the tagline of "Now You Can POP A Draught Anywhere!"
At Bukit Jawi Golf Resort, 51-year-old Lim Aik Peng clinched the spot as top nett winner, bringing him a step closer to the Finals.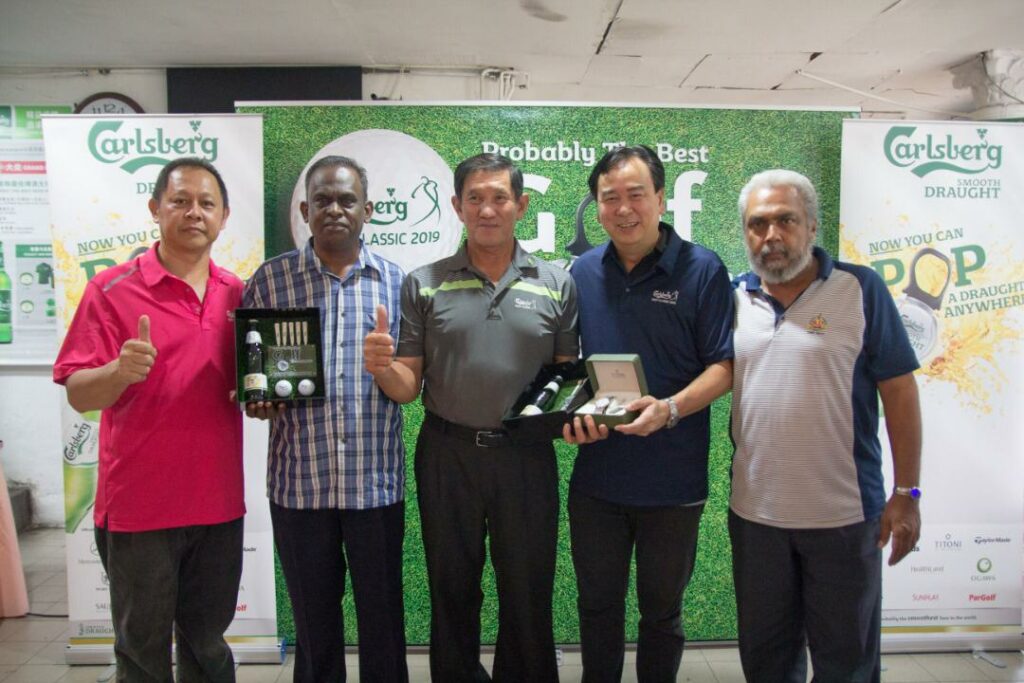 Having played golf for the past 20 years, it was a memorable game for Lim as he also scored a birdie on the green at his home club.
"I'm really happy and surprised at the same time as it's the first time I made it to nett champion after playing at CGC five times!," he said.
The gross winner was 38-year-old businessman Lee Yoon Hong who has played at CGC three times to date.
"Carlsberg Golf Classic is unique compared to other tournaments I have participated because of its fun and interactive games to win more prizes,: he added.
Further up North, it was all smiles for 60-year-old Krishnan Kannan who claimed the nett champion title at Kelab Sungai Petani. Krishnan, also a loyal fan of Carlsberg.
"Carlsberg is the only beer company that organises a golf tournament in Malaysia. The prizes are superb and it's the only tournament with fun games and serves fresh ice-cold beer during the tournament," said Kannan.
Meanwhile, 65-year-old golfer Chuah Tien Hun with handicap 6 scored gross winner at the qualifiers.
Chuah got to know about CGC as he has been member of the club which has been hosting CGC for more than 20 years now.
"As a golfer, I am glad to see how much support Carlsberg has brought to amplify the golfing industry in Malaysia for the past three decades.
"It is truly unlike any other tournaments especially offering Carlsberg during the game!" he added.
On hand to present the prizes to the winners was Carlsberg Northern Region Regional Sales Manager, Lim Eng Wah.
With 29 legs to go, golfers will be seen upping the ante for a chance to clinch one of top prizes.