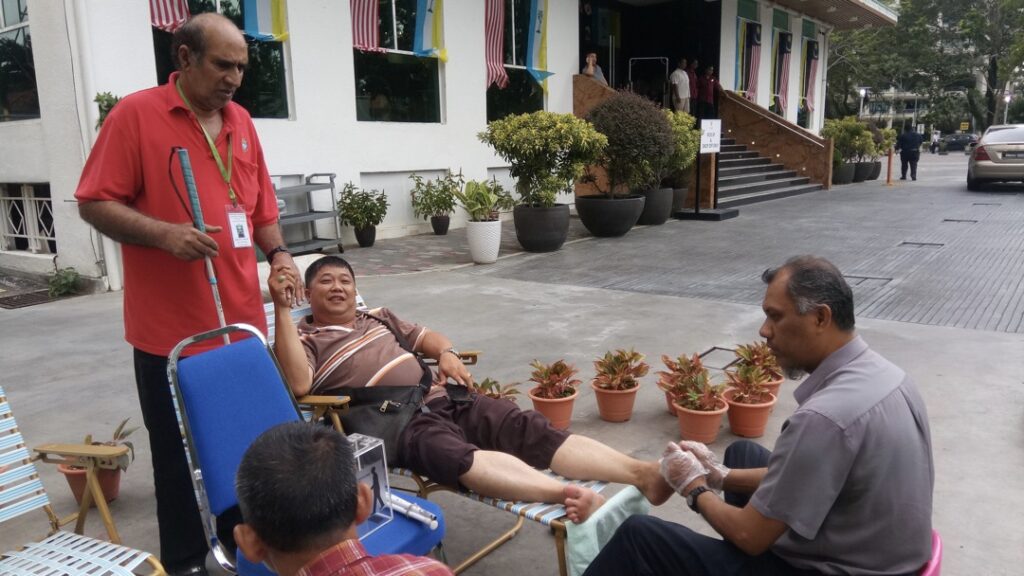 Persatuan Tongkat Putih Pulau Pinang renders assistance to the visually impaired to be independent and self sufficient.
Being an officially registered association for the past eight years, they are led by Swarn Singh who himself is visually impaired.
"We do not receive any government assistance or aid but solely depend on our own fund raising activities, kind hearted individuals and generous organisations.
"We train and also find employment for our members who number around 150 who are also deaf and dumb and handicapped.
"We also render assistance to some 50 needy and visually impaired people who are not registered with us too.
"All of us only want to make a decent and honest living without depending and burdening others.
"On a regular basis we also supply household essentials like rice, milk, flour, sugar and other items to our needy members," said Swarn to Penanghyperlocal.com when met at Vouk Hotel & Suites Se-Petang event recently.
He also thanked the management of Vouk Hotel & Suites for giving them the opportunity to showcase their foot massage therapy to raise funds.
Kind souls out there who are interested to help the association and it's members can contact Swarn directly at 016-488-7811.