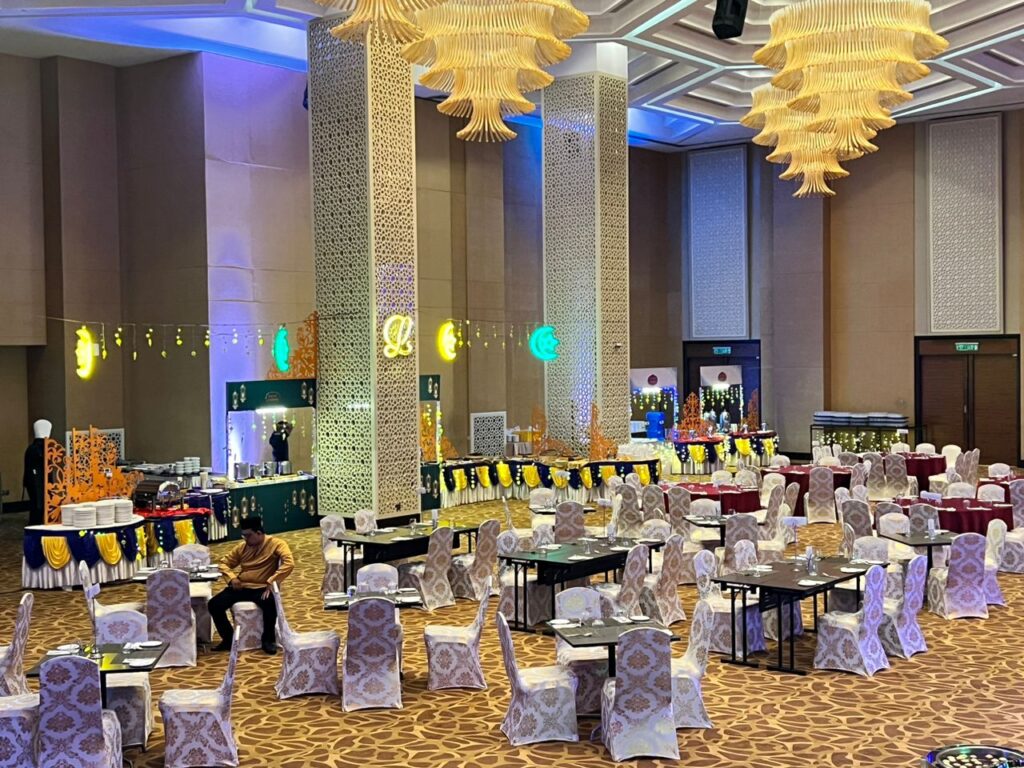 This year's Ramadan buffet dinner at the Light Hotel Penang offers more than 150 dishes for you to partake in.
Moreover, the buffet promotion is being held at the hotel's ballroom with ample seating areas and a live band entertainment on hand.
Guests will also be able to take video by the 360 degree spin camera for free !
The splendid Ramadan buffet is dubbed "Santapan Gempita" which comes with favourites like their signature Kambing Golek, Soup Gearbox, Kebab, Gulai Kawah, Lamb Briyani, Lamb kurma, Special Briyani composition with ayam masak merah, Dalca Daging, Grilled fish, Shawarma, delightful variety of ulam, kerabu and more.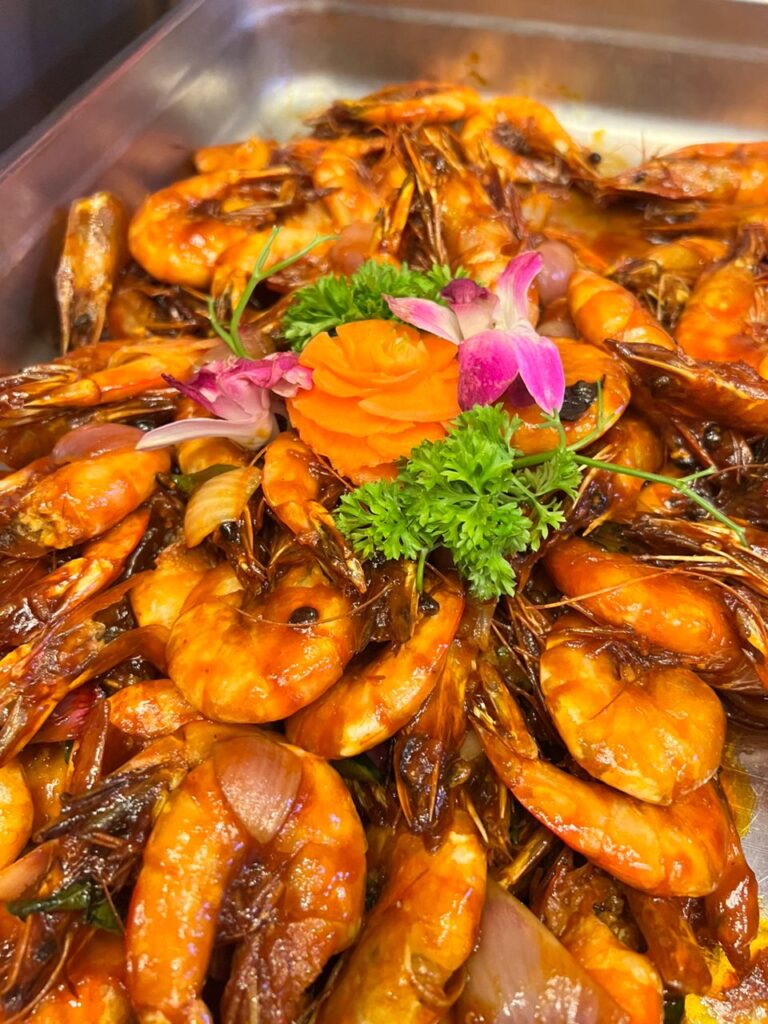 Actions stalls offer Asam Laksa, Hokkien Mi, Char Kuey Teow, Dim sum cart, Ais Kacang, and Rojak buah. There are also a variety of traditional Malay and Nyonya Kuih, ever –popular pengat durian , pengat pisang ,as well as other assorted pudding, cakes, agar-agar and some types of beverages
The spread is put out by Chef Hamizi Hamid and his team.
While dining, guests will be entertained by the Rayyan Band who will render popular Malay, Hindi, English, Arabic and contemporary numbers.
Guests will also be able to perform their Maghrib, Isya' and Tarawih prayers, thus allowing them to comfortably perform their religious duties.
The buffet dinner is available till April 21, 2023 and is priced at RM138+ (adult), RM123+ (senior citizen), RM108+ (child 4-12) and RM68+ (child below 4). However, an early bird promotion is available at RM123 while vouchers last.
Group corporate guests will also enjoy special rates. Call 04-382-1111 / 017-4747948/ 017-4747872 for more details or to make reservations.