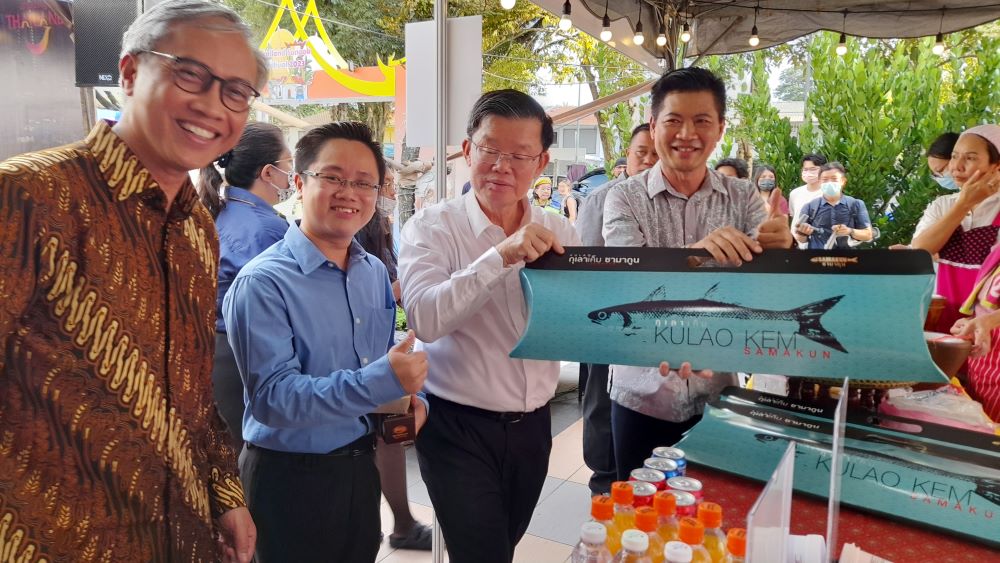 Penang CM visiting the booths
By V. Sivaji
Despite having back-to-back engagements, Penang Chief Minister YAB Chow Kon Yeow made time to launch the Thai Sanook (meaning to have a good time) Festival 2023.
It was organised by the Tourism Authority of Thailand (TAT) at the outdoor amphitheatre area of the Gurney Plaza Shopping Mall here
Present to welcome Chow was Mr Tanes Petsuwan, Deputy Governor for International Marketing, Asia & South Pacific and H.E Ms Lada Phumas Ambassador-Designate of Thailand to Malaysia, Royal Thai Embassy, Kuala Lumpur.
Also present was Pak Bambang Suharto, Consul General of the Republic of Indonesia in Penang  and other VIPs.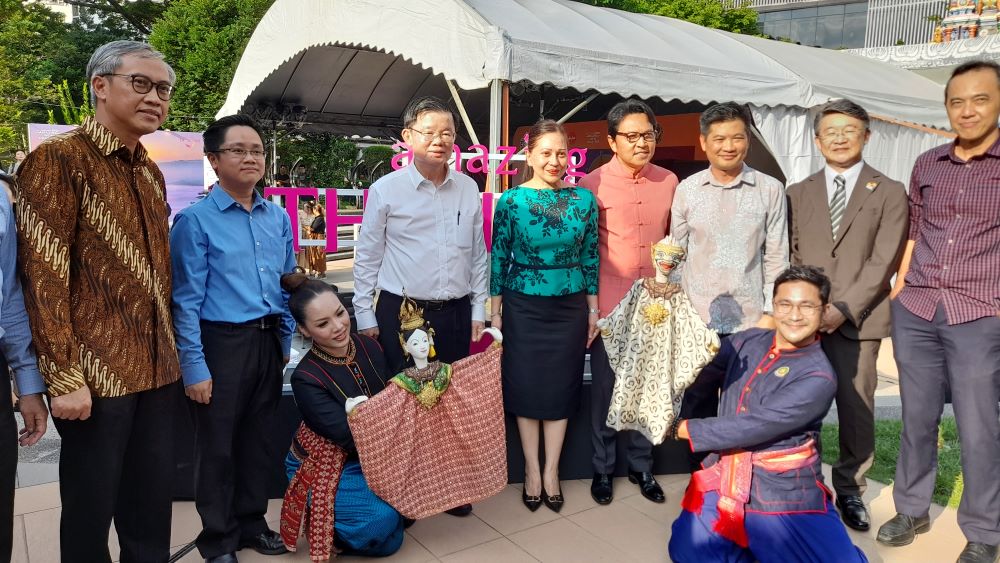 The aim of the festival is to create awareness of Thailand's image through activities, products, foods, and culture to Malaysians.
Malaysian tourists rank number one (1) among the visitors to Thailand post pandemic with some 1,270,151 visitors.
On display was amazing culture performance, a variety of Thai foods and snacks, holiday packages, tour packages and DIY workshops.
Chow toured the various booths and also sampled the various food on display.
Visitors will have the chance to witness traditional Thai shows like the Amazing Mask Show, Phi Ta Khoon, Kon Cherd Khon, martial arts, Puppet Show and more.
The festival is open to members of the public till this Sunday (June 11, 2023).