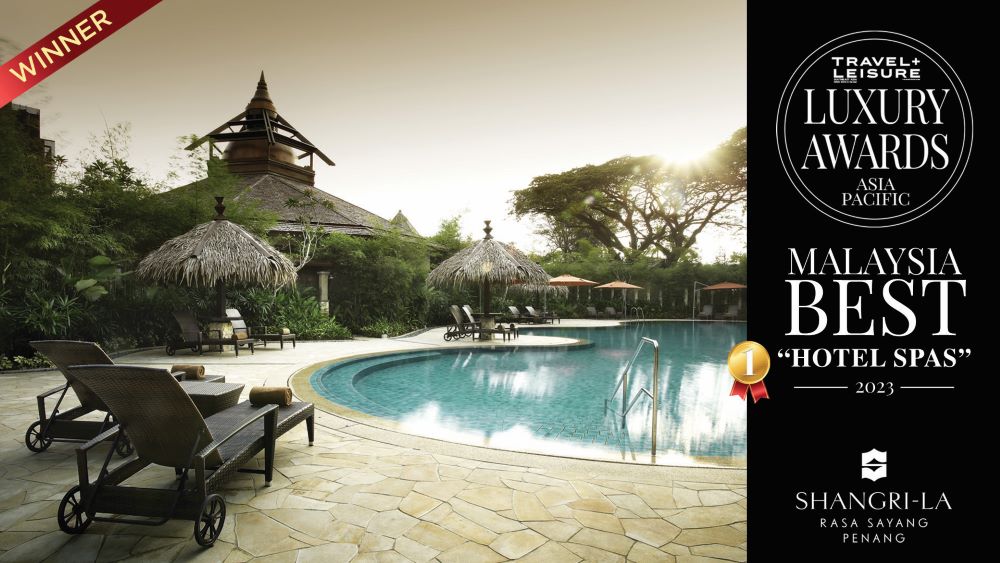 Shangri-La Rasa Sayang, Penang was again honoured when they were voted as one of the top destinations as a top resort in the region.
The prestigious T+ L Luxury Awards Asia Pacific 2023 awarded Shangri-La Rasa Sayang, Penang as the winner of the 'Hotel Spas' category and among the best 'Beach Upcountry Resorts' in Malaysia.
This was voted for by Travel + Leisure magazine readers, one of the world's most respected and longest-running travel publications.
The annual accolades, split according to geographical regions, celebrate the best destinations, hotels, attractions, restaurants, spas, cruise lines, airports, and more.
Respondents were asked to rate contenders on aspects such as facilities, locations, service, food and overall value, with the votes independently collated and audited.
In announcing the winners recently, Travel + Leisure pointed to Rasa Sayang's Chi, the Spa as having a Zen-like ambience amid lush gardens, offering unique and locally-inspired treatments that not only rejuvenate and reinvigorate mind, body and soul; but also allow guests to sample the smells and sounds of local culture. Such all-encompassing sensory spa experiences made it a standout winner, placing 1st amongst all Malaysian spas in the 'Hotel Spas' category.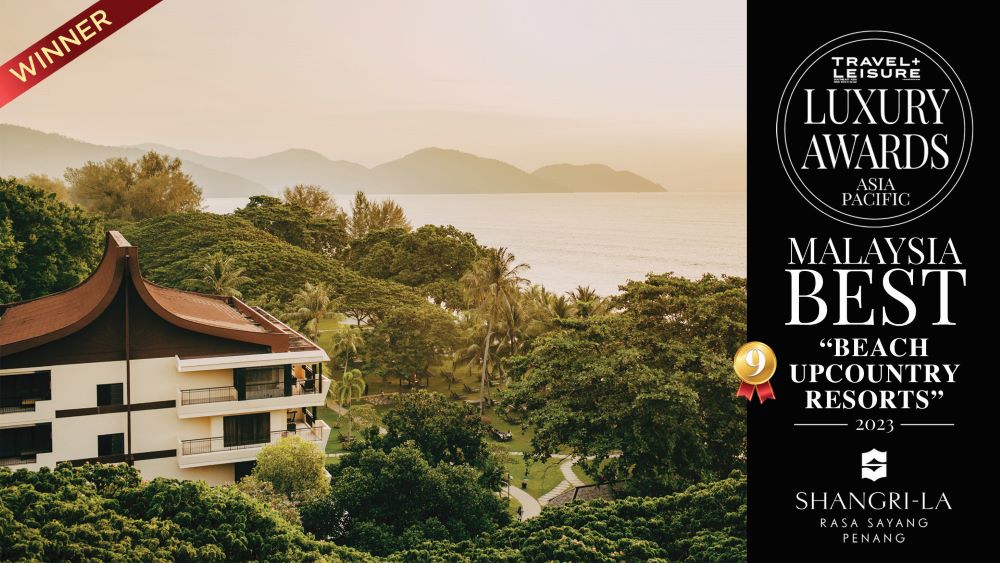 On the achievement, Penang Shangri-La Area General Manager Markus Christ said, "Guests who stay with us typically look for relaxation, And nothing epitomises that more than a treatment at Chi where one can feel all their troubles and tiredness fade away, emerging refreshed and ready to embrace the day and all that Penang as a destination has to offer."
Besides, Travel + Leisure also highlighted Rasa Sayang's sense of tranquility and multicultural offerings as its key differentiator for the' Beach Upcountry Resorts' category. The resort's lush and intimate gardens framed by majestic rain trees; diverse culinary offerings derived from local Malay, Chinese and Indian cuisines and warm hand heartfelt Malaysian hospitality; all contributed to it placing 9th among properties across Malaysia under this category.
Source – Shangri-La Rasa Sayang