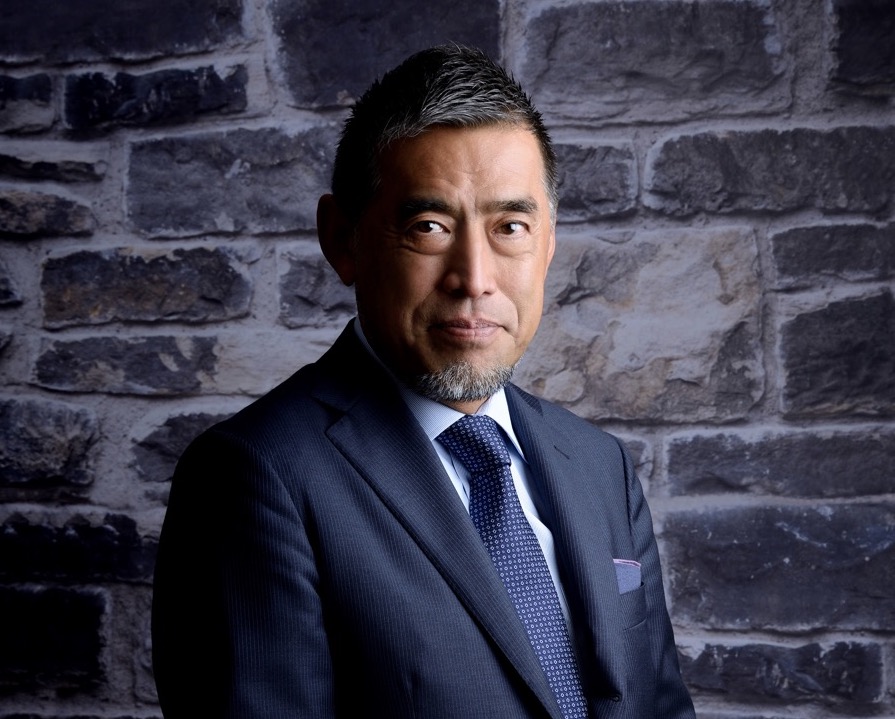 By V. Sivaji
Leading one of Japan's oldest publishing firms, Ohta Publications (OP) founded in Tokyo 1957, comes with it's challenges and trials along the way.
For its president, Susumu or Sam Ohta it is more pertinent to keep the family legacy going and spread its wings beyond the Land of the Rising Sun.
Penang Hyperlocal.com had the opportunity to speak to Sam who was on his maiden trip to Penang recently for the Nippon Malaysia Wellness & Tourism Summit 2019 recently.
Sam took over Ohta Publications in 1983 from his father Tonosuke Ohta, a visionary who upon gaining experience at the prestigious Imperial Hotel pre-World War II, saw the need for an English guide with timely information for foreign visitors and launched "This Week In Tokyo".
"At that time, the highly sought after magazine soon got to be placed in all of the major hotels throughout Japan.
"Also my father's unique position and insight led him to further cultivate the medium for the service industry in Japan and started "Weekly Hotel and Restaurant" magazine in 1966.
"The weekly online publication still remains a leading force in hospitality after 53 years," said Sam.
World experience
Although Sam was born and raised in Japan, he went on to graduate in The Culinary Institute of America in New York and continued to gain experience in hotels and restaurants across the United States as well as Europe including Hotel Bellevue Palace Bern, Maxims-de-Paris and Hilton Tokyo.
In 1990, Sam started up a division dedicated to HR recruitment / executive search and another to consulting and business solutions.
Today, OP's clients extend to both city and resort hotel developments, assisting with HR placement to matching up with appropriate vendors and designers.
OP also works closely with the clients by providing local feasibility study, appraised value, assessment advising, and match-making to potential investors.
Venturing into Vegas
Interestingly, back in 1968 OP had launched a Travel trade magazine called "Travel Times" and in 1976 dedicated a special issue on Las Vegas.
"In January 2019, OP formed a partnership with Asia's premier B2B digital & print industry publication "Inside Asian Gaming" on the leisure and gaming sector to launch IAG Japan, covering the burgeoning industry in Japan.
"IAG Japan is published in two formats, a monthly Japanese and English fully bilingual digital magazine, and a Japanese language daily e-newsletter titled IAG Daily Briefing which is sent at midday Tokyo time each weekday.
"In December 2019 we anticipate the soft launch of TARO, a new luxury experience club and concierge travel service on a digital platform connecting consumers and travel advisors," added Sam.
Helping Japanese investors overseas
TARO partners include teams of luxury brand, communications and digital experts, luxury travel design and management companies, content creators and editors.
"We also help investors to buy land to build hotels or resorts in Japan and tie them up with local business partners.
"All of these activities keep me very busy the whole day. My typical day starts from around 5.30am to walk with my my dog followed by breakfast and off to work.
"My day ends around 8pm and try to sleep by 10.30pm provided if there are no more business appointments over dinner," added Sam with a grin.
He tries to unwind with his pastime by going to beach on the weekends with his dogs and to take in the sun while on the beach.
His favourite holiday destination is the Chiba Prefecture which is around 90 min from Tokyo facing the Pacific Ocean.
He still counts his blessings as he has been to over 35 countries around the world and experienced new and interesting people and cultures.