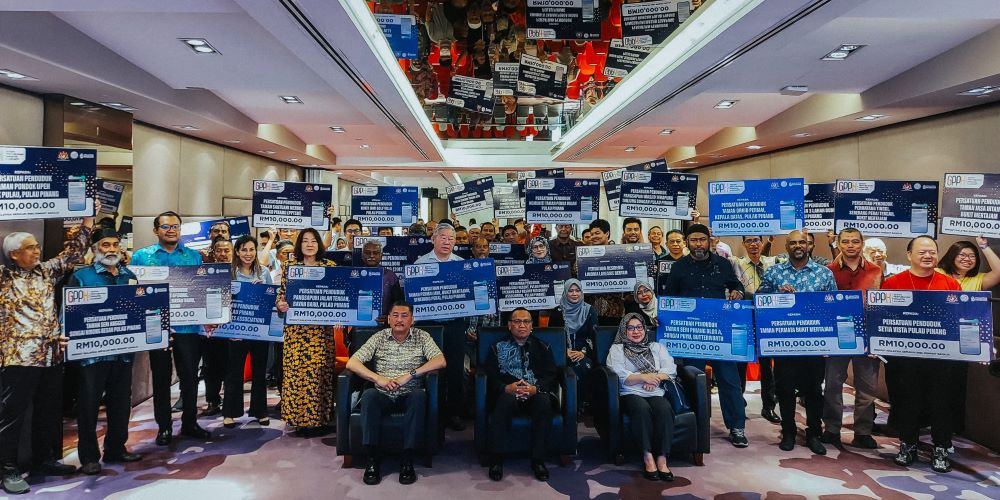 By V. Sivaji
Penang State Registry of Societies Malaysia held a ceremony to present "Geran Pertubuhan Prihatin Kommuniti (GPPK) to some 110 residential associations to carry out volunteerism activities related to community safety
The gathering was held at the Vouk Hotel here in George Town.
The funds were from Budget 2023 of the federal government to the tune of RM20 million for these purposes. The Penang state was allocated a sum of RM1.1 million.
Each society was presented with RM10,000 for the year 2023.
On hand was Tuan Mohd Nawardi Saad, Director General of Registry of Societies (ROS) Malaysia Penang ROS branch director, Jonathan Freddy P. Bagang.
Some 40 representatives were present at the ceremony held at the Vouk Hotel.
They also attended a crime prevention, safety and security seminar at the gathering presented by DSP Sanizam Saad @ Robean
Penang state has a total of 5,465 registered societies which are active as of October 2023.