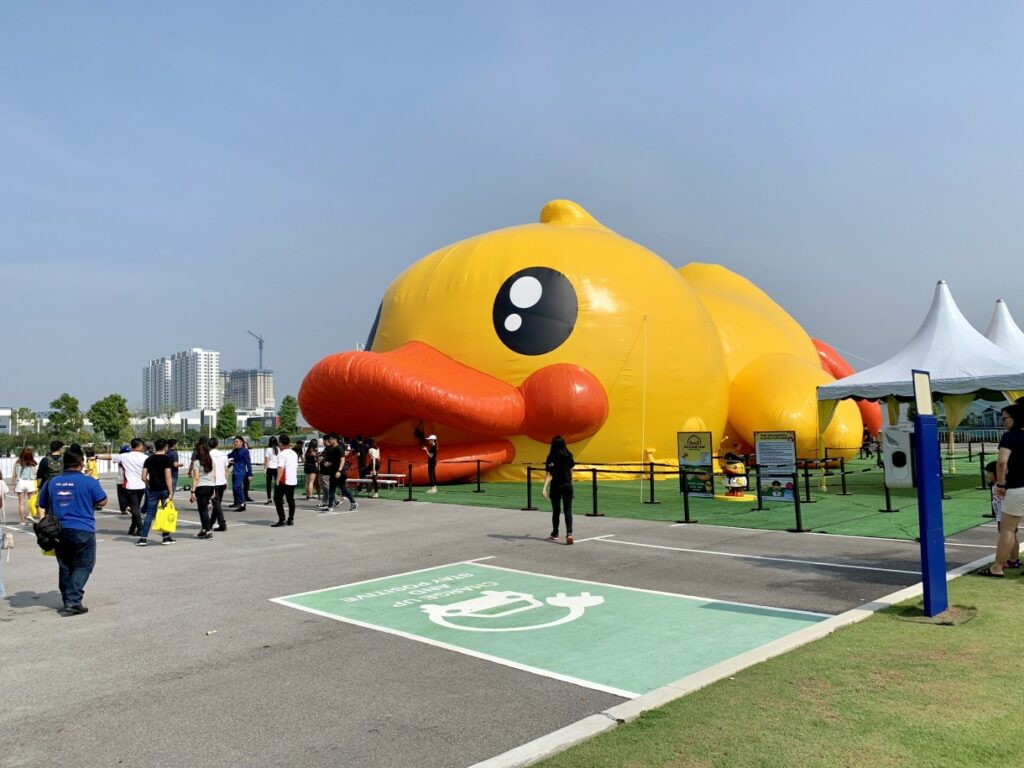 By V. Sivaji
Batu Kawan on mainland Penang is currently hosting the world's largest B. Duck playland for locals to enjoy and have fun courtesy of Eco World Development Group Berhad (Eco World Malaysia) till Sept 16, 2019.
Among the main highlights include two 10 metre high B.Duck figurines and 10 three feet high figurines in the area.
The highlight is the inflatable B.Duck playland standing 35 metres in length an 25 metres in height complete with trampoline and rock-climbing area as well a slides for children and adults and a large ball pit.
"We are delighted that Eco Horizon has been chosen to be the home of B. Duck as the event gives us a wonderful opportunity to introduce the kind of lifestyle offerings one can expect in the signature Eco World township," said S. Rajoo, deputy president of & chief executive officer of EcoWorld Malaysia.
Visitors will also have the chance to play board games and activity books and purchase a wide range of exclusive B. Duck merchandise.