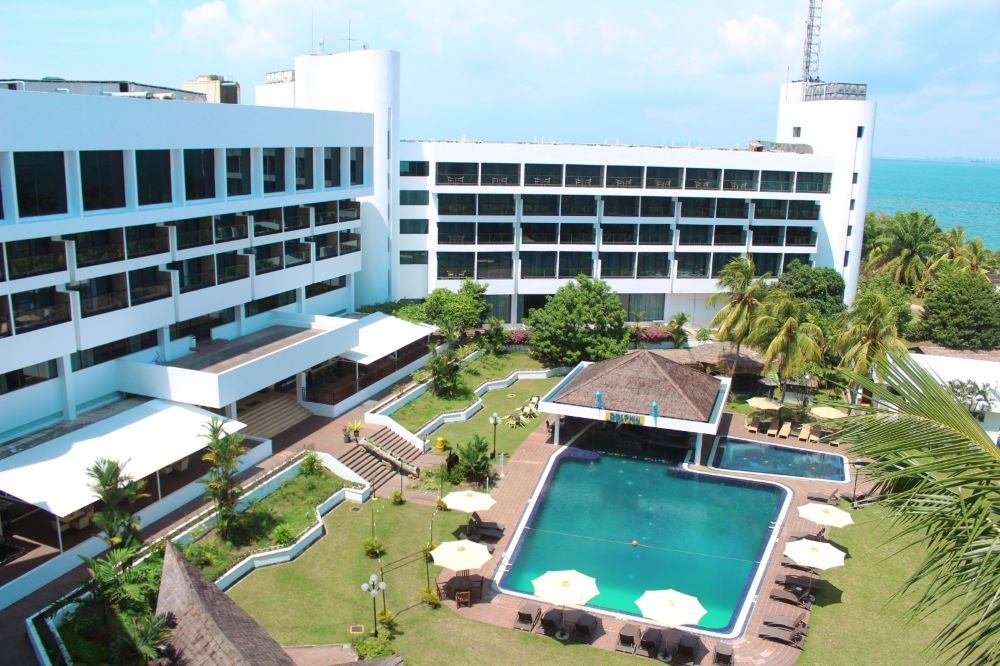 Aerial view of Batam View Beach Resort
By V. Sivaji
In our series of articles to highlight Penangites serving in the hospitality industry out of the state, Penang Hyperlocal had the opportunity to conduct an exclusive interview with Anddy Fong, who is the general manager of Batam View Beach Resort in Batam, Indonesia.
Fong who is making waves on the Indonesian island paradise of Batam is a well-travelled and experienced hotelier.
Being in the hospitality industry for more than 36 years, he had served in various capacities at the Bayview Beach Resort, City Bayview, Novotel, Sandy Bay Paradise, Tanjung Bungah Beach Resort among others.
The Batam View Beach Resort offers some 212 idyllic rooms of various categories. In its vicinity are also three golf courses for the benefit of enthusiasts.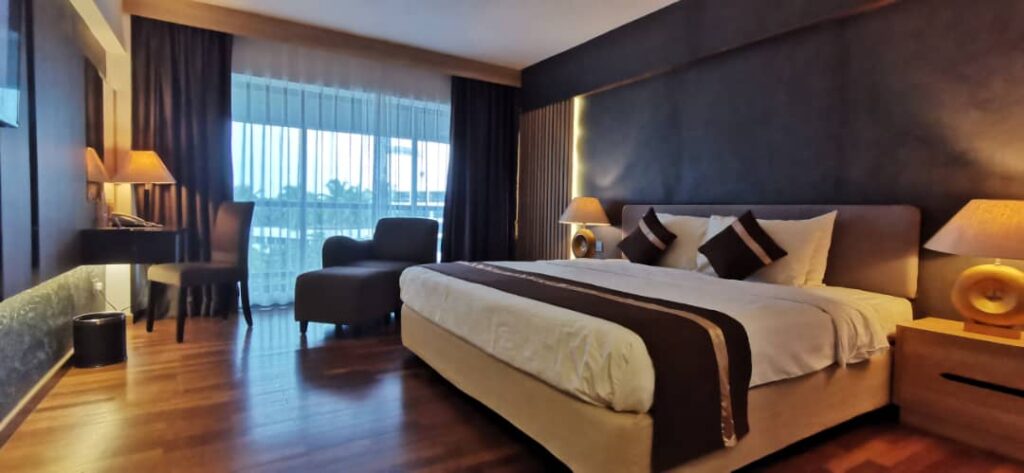 Among the room categories are the Superior, Deluxe, Deluxe Premium, Executive Suite, One Bedroom Villa, Two Bedroom Villa and the Three Bedroom Villa.
Other facilities include KTV Rooms, Seasports,Landsports, Swimming Pool by the Garden. Jacuzzi, Infinity Pool by the Beach. Kidz Club, Pets Corner, Lovers Deck, Sunset Observatory, Children Playground and the Wellness & Therapy Village.
As for food & beverage, they have their Wangi Melati, Islander Bar, Poolbar and the Kelong Seafood Sunset Bistro. They also have several seminar and meeting rooms for MICE (Meetings, Conferenced, Incentives and Exhibition) purposes.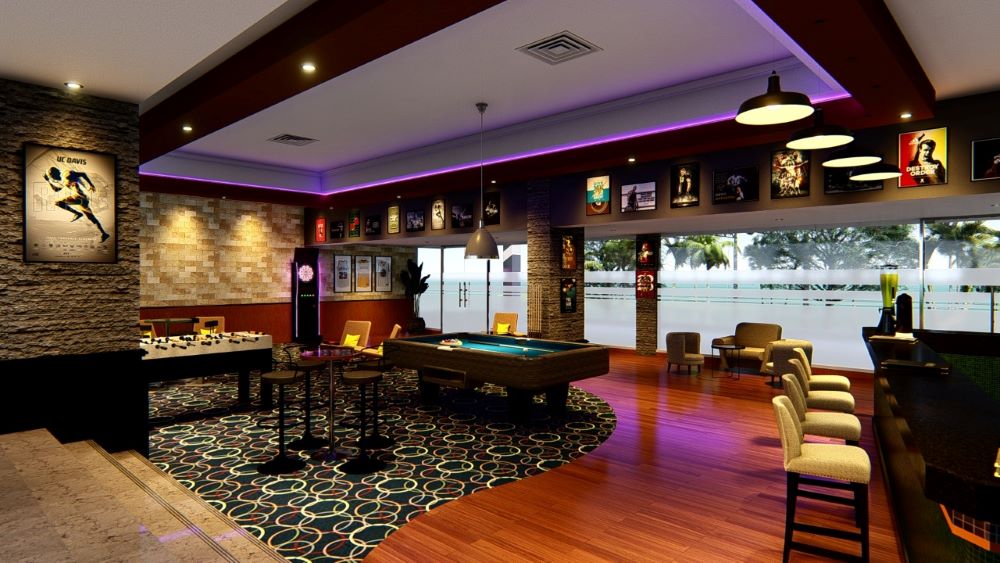 Q – Having spent over 10 years in Batam, how have you adapted to the culture and language there?

A – Nothing new about Indonesian culture and language as my wife is an Indonesian Chinese. I left Indonesia way back 90's and returned to Malaysia in the year 2000. Yes indeed, learning a new destination with its culture (Melayu) as the dominant race here. With my 36 years career experience and no language barrier certainly make it easier for our daily communication with employees, guests, authorities and friends around here. I admit we are still learning not only the culture but human behavior and knowledge and talent development is interesting and challenging. 

Q- How do you find the working atmosphere there compared to Penang or Malaysia ?

A – The hotel or resort operation is almost the same as my practices but application and team development and expectation are different. I find it comfortable, especially the rank and file work force but limitation for certain qualified fields especially middle and top management in certain departments. Malaysia does not have the luxurious work force and needs to depend on foreign labor.

Q – What are your future plans for Batam View Beach Resort ?

A – We have recently undergone a major facelift lately to upgrade our prestige resort, new rooms, corridors and amenities, lobby upgraded, lobby bar, karaoke private rooms, new kids club, giftshop, new infinity pool and jacuzzi by the beach, new deck by the sea, Kelong seafood sunset bistro, all the have been completed. In progress upgrading and newly build, Meeting halls with new high tech AV audio and sound system, Wellness and therapy village (Spa), Central Air cool chiller (eco green system), resort PMS, Accounting and purchase cloud system, in house Laundry and water breaker for our private lagoon. Future plan or wishing list will be a medium size convention or event centre, water chalets and beach club and also for a new management and staff housing. 

Night view of Batam View Beach Resort

Q – Who are your regular guests to the resort ?

A- Seventy per cent of guests are foreigners and 30% local Indonesians. Singaporeans make the top contributor followed by guests from South Korean , Malaysia, China, India, Philippines, Taiwan, Australia, UK, USA, Europe. 

Q – How do you unwind after a long day ?

A – Spending time with my wife and jamming with our 5 piece live band (The Gabe) or watching news or home movie Netflix 

"I am also involved in ARTDO (ASRAN regional training development organisation) as the past immediate president 2023, current president and founder of Artdo International  Foundation, Chairman of Nongsa sensation destination Batam island, Chairman of management committees of Leisure bay condominium Penang. 

"Furthermore, I am a member of AHLA with Certified hotel Administrator (CHA), Certified Hospitality Trainer (CHT), and honoured to receive the PKT award from our Penang Governor.

"In between, I have also received many awards for my resort and myself as Individual and the most recent achievement was the Certified course Advance hospitality management from Johnson Nolan school of Cornell School USA," .said Fong in ending the interview.

For those keen for a holiday at Batam View Beach Resort, contact –  [email protected]

Stunning view