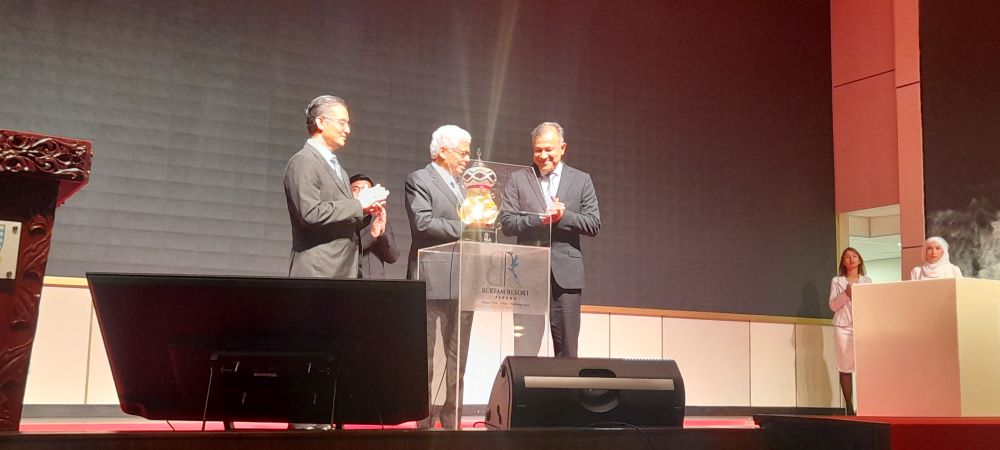 Penang Governor Tun Ahmad Fuzi Abdul Razak at the launch ceremony
By V. Sivaji 
Luxury 5-star Bertam Resort Penang held its official opening ceremony officiated by the Governor of Penang Tun Ahmad Fuzi Abdul Razak.
Welcoming the governor was the managing director of Maritime Waterfront Suites Sdn Bhd, Mohamed Iqbal Habeeb Noohu accompanied by Penang Chief Minister 1, Dato Dr Mohamad Abdul Hamid along with some 550 guests.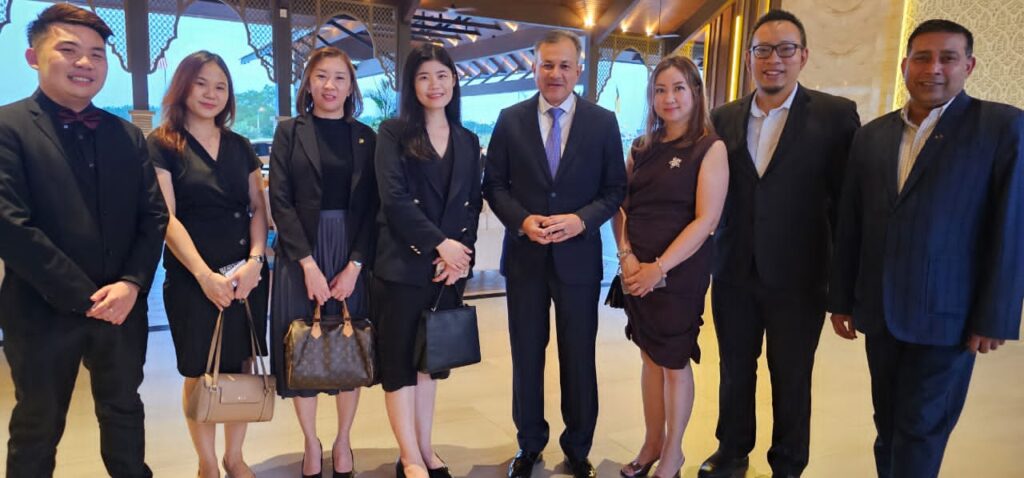 The glittering ceremony was held at the resort's high-tech Casablanca ballroom.
Tun Ahmad Fuzi signed a plaque and also officiated the gimmick ceremony to mark the official opening.
He also witnessed the certificate presentation of the Malaysia Book of Records for the "Biggest Ensuite Swimming Pool in a Resort" ceremony and a mock cheque presentation to Yayasan Amal Tuan Yang Terutama Yang DiPerua Negeri Pulau Pinang for RM10,000 by Bertam Resort Penang.
Among the guests were captains of the industry, hospitality industry representatives, civil servants and media members.
In his address, Momamed Iqbal said that they are proud and excited to unveil the magnificent destination to guests.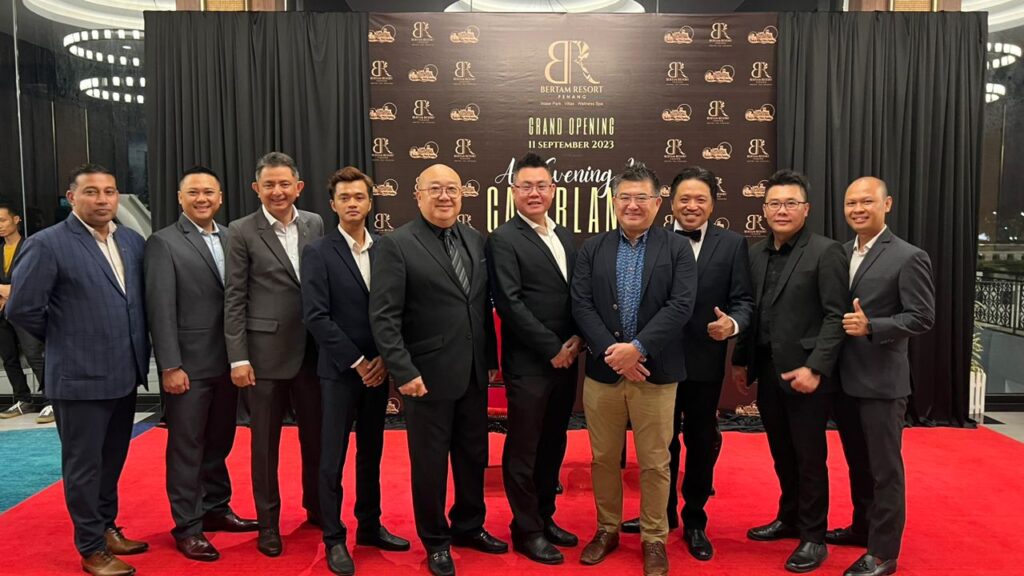 "Bertam Resort and Water Park Penang is the culmination of our vision to create a world-class hospitality and entertainment destination in Penang.
"Taking you down memory lane, 15-years ago, this was an abandoned building which was far-fetched from what you experience today.
"Despite all the challenges and hardship, we were very determined that our hard work will surely pay off and achieve positive results," said Mohamed Iqbal.
The Bertam Resort Penang which is inspired by luxury Moorish architecture, offers some 300 tastefully appointed guest rooms including five suite rooms with private pools.
The resort has fast become the destination of choice for both local and international visitors.