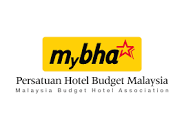 The Penang chapter of the Malaysia Budget & Business Hotel Association (MyBha) is led by its chairman Andy Lau Eng Leong assisted by deputy chairman Suria Mohd Zuki.
Other office bearers are the honorable secretary Alex Loo Chan Loong, assistant honorable Secretary, Muhammad Auza'e Mohd Salleh, treasurer Allen Loh Chee Yong and assistant treasurer K. Gunasegaran,
The committee members are Looi Je Dee, N. Naganathan, Loh Nam Leng Lim, Fang Yao while the advisors are Dato Lim Mee Lee and Dato Loo Khay Thye while the internal auditor is Loh Lip Teck.
The committee will serve till 2025. Presently, they have some 70 members in the state.
"MyBHA Penang strives to work harder for the betterment of the hospitality industry in Penang and play the role to coordinate and work together between hoteliers, the government sector and stakeholders to lessen the burden and hopefully to solve/ ease or minimise the challenges faced by the members.
"Moving forward, MyBHA Penang will focus more to build up the numbers of membership in the organisation.
"MyBHA continues to play its role to unite all hoteliers as a team and pledge the utmost ability and trust in continuing all recovery plans for the hotels and tourism industry and will unite all members to uphold the Hotel and Tourism Industry after the COVID19 pandemic," said Lau.
He also called on hotels in Penang which have not registered with them to do so for the benefit of the industry.
Those interested can call Lau at 016-526-8133 for more information and details.