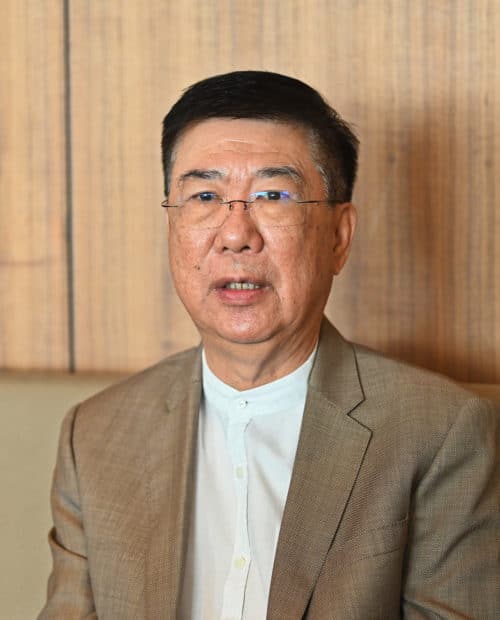 By V. Sivaji
Just when they thought the worst is over, the hospitality industry has been hit with a new challenge.
This time around, it is the commercial tariff for electricity on ICPT which came into effect from January 1, 2023.
To this regard, the Malaysian Association of Hotels (MAH Penang chapter) chairman, Tony Goh called on the Ministry of Tourism Arts and Culture (MOTAC) to assist them with this dilemma and the new burden.
"Please have some consideration for us. We have just come out of the Covid-19 pandemic where there was no business for the overall hospitality industry at that time.
"We had to bear the cost of retaining the staff and subsequently implementing health measures like sanitizers, masks, thermometers and extra hygiene measures which led to an exponential increase in our operating cost.
"Then, we had a labour shortage and had to resort to employing foreign workers which also led to extra labour cost," said Goh to Penang Hyperlocal.
He also highlighted the new working hours for employees which was lowered from 48 hours to 45 hours which led to the various management paying an additional weekly three hours on overtime. All of these led to an increase to the payroll of the hotels.
"Tourism was the first industry to be hit and the last to recover, thus some form of consideration is greatly appreciated.
He also added that due to inflation, various costs of materials for the maintenance of the hotel and foodstuff has also gone up and they are facing challenging times.
"Our only alternative is to increase our room rates and this we know will affect our occupancy. This will dampen travellers and holiday makers," he said, adding that the hospitality industry is still in the process of recovery.
Goh also shared that although the new rate on ICPT is reviewed every six months, it is already having a negative impact on their operating costs.
"It reflects a 36% increase in our overall utility rates that is quite substantial," explained Goh.
For the knowledge of the uninitiated, under the Imbalance Cost Pass-Through (ICPT) mechanism by TNB, fuel and generation costs will be reviewed every six (6) months and passed through to the customers in the form of rebate or surcharge depending on cost savings or cost increased within that stipulated period.
In Peninsular Malaysia, more than 90% of the electricity generated uses coal and gas, where the cost of coal has increased significantly since October 2021.
Because of this, the cost of fuel to generate electricity has gone up significantly, causing an increase in generation cost by 74% that resulted in a high ICPT surcharge for the period of 1 January 2023 – 30 June 2023.
Another city hotel general manager Dato Gulab Mahatam Rai chipped in to say that the hotel industry has just started to recover and now we are smacked with the new TNB rates and the higher cost of labour.