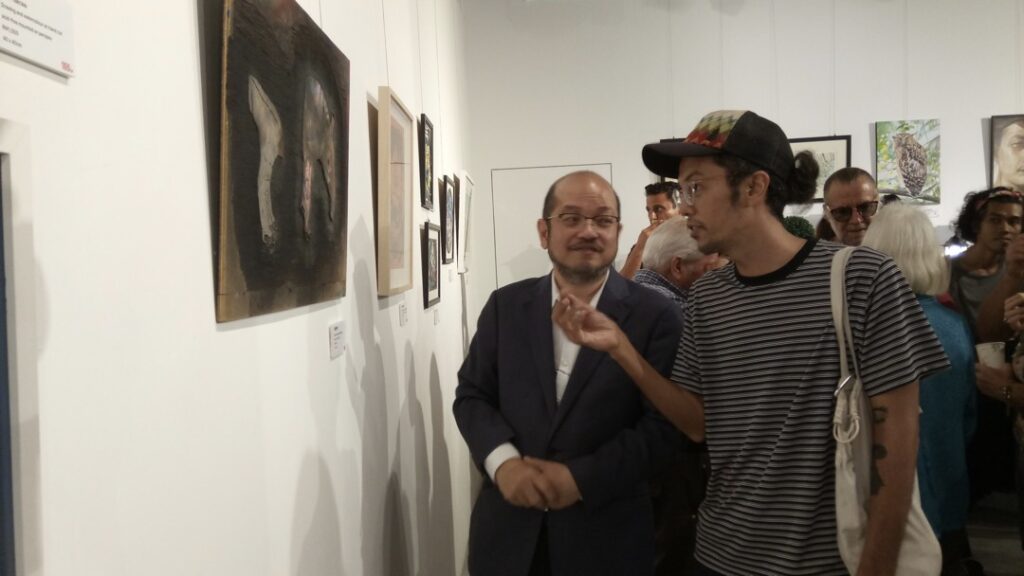 By V. Sivaji
"Kecil kecil, lama lama, jadi bukit" is a Malay proverb which can be translated to as "Something which starts small, can eventually grow to something big".
It would not be wrong to say that the organisers of the Kecik Kecik Group Show had the proverb in mind when they launched this venture recently at Ming Fine Arts at the Straits Quay recently.
The event was also to enable little known artists a platform to showcase their talents and grow their talents and knowledge.
The show was organised by the Penang Art District and Hin Bus Depot.
Some 25 artist from Kuala Lumpur and Penang displayed their works which were many in water colour, acrylic, charcoal and many more.
The exhibition will also go on a roadshow to be showcased at the Gurney Plaza, (Aug 20 to 25) Sunway Carnival Mall (Aug 27 to Sept 1) and finally at the Hin Bus Depot (Oct 5 to Nov 3).
"We hope to showcase some 200 art works by the time we host the show at Hin Bus depot.
"We are confident of coming up with this number of art work as there are many potential and talented artists in Penang," said Lee Khai, advisor of Penang Art District and chairman of Penang State Art Gallery.
Kecik Kecik Group Show first came about in 2007 and most of the art pieces are no larger than 1 feet by 1 feet and received overwhelming response.
For the up coming shows, they allow art pieces no larger than 2 feet by 2 feet to participate in the finale.
Among the budding artists who participated are Bibichun, Blank Malaysia, Caraok, Casslelelolea, Eryn, Fabian Lehnert, Manje, Howard Tan, Ivan Gabriel and others.
Budding artists who are keen to display their works can contact [email protected]