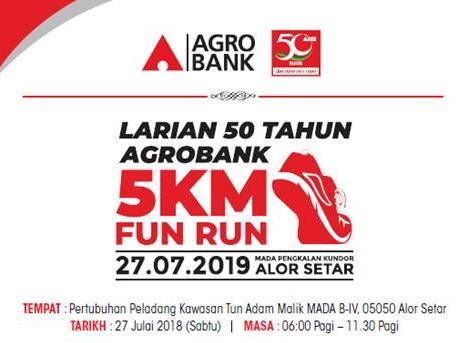 By V. Sivaji

Get out your running shoes to take part in the Agrobank's 50th anniversary Fun Run to be held in Alor Star on July 27, 2019.

The 5km run will start at 6am at Pertubuhan Peladang Tun Adam Malik MADA with several activities to suit the whole family.
Some 1,000 runners are expected to take part which will take them through scenic paddy fields.

A lucky draw session will also offer attractive prizes.