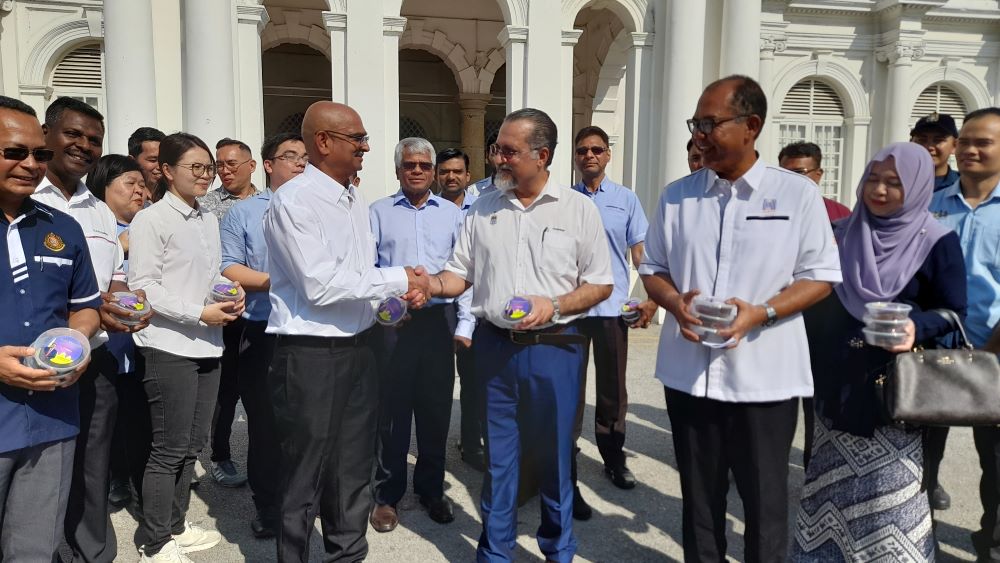 By V. Sivaji
History was made in Penang and also the country when Penang Island City Council secretary, Dato A. Rajendran was appointed as the new mayor of the council
He will take over as the new mayor of the council with effect May 6, 2023 for a tenure of one year.
He replaces outgoing mayor Dato Yew Tung Seang whose term of office expires on May 5, 2023.
The announcement was made by State Exco for Housing, Local Government, Town and Country Planning YB Jagdeep Singh Deo at a press conference held in front of the City Hall this morning.
YB Jagdeep expressed his confidence that Rajendran can do a good job being the mayor due to his years of experience and knowhow in the field.
"The State Exco led by Penang Chief Minister YAB Chow Kon Yeow had agreed yesterday to appoint Dato Rajendran as the new mayor.
"We wish to thank Dato Yew for his services and dedication over the years in the council," said Jagdeep.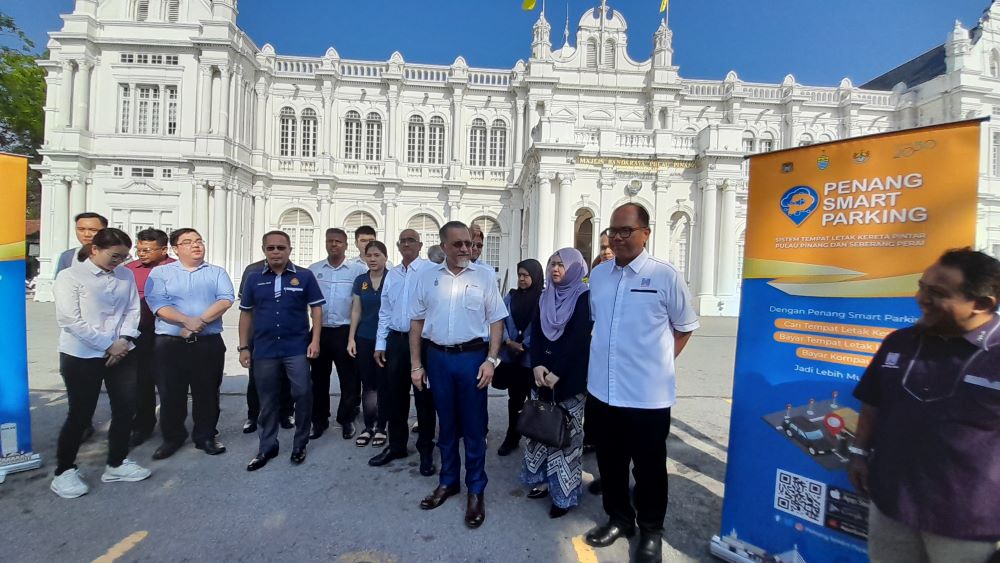 He also stressed that there is a lot of work to be done and the job as a mayor comes with heavy responsibility.
"We have to deliver the services to the people of Penang, and I will ensure that it is carried out promptly," added Jagdeep.
Rajendran in his brief response thanked the state government for their confidence in him so as to be appointed as the mayor.
"I thank the Chief Minister and YB Jagdeep for this honour. However, I am aware of the challenges of the job and I will strive to do my level best to carry out my duties. I also appreciate the cooperation of everyone at the Penang Island City Council in order to carry out my duties," added Rajendran.
Rajendran had served for 37 years in various capacities in the council and also the state government.
Meanwhile, Jagdeep also updated that the smart initiatives in the state of Penang have reached a total of 112 projects.
"We will strive to achieve our target of 150 initiatives in keeping with our Green and Smart programme. To-date, there have been 1.5 million downloads of the Penang Smart Parking app and there are some 300,000 active users.
"The state has collected some RM55.2 million for both councils thru these apps. We are also using AI (artificial intelligence) to monitor motorists and will share data with the Road Transport Department," he added.
He also assured that the move is not to scare people but to bring to order motorists who park indiscriminately and become a nuisance to others.
Also present at the gathering were the full turnout of city councillors and the chief executive officer of HeiTech Padu Berhad, Abdul Halim Md Lassim and his team.