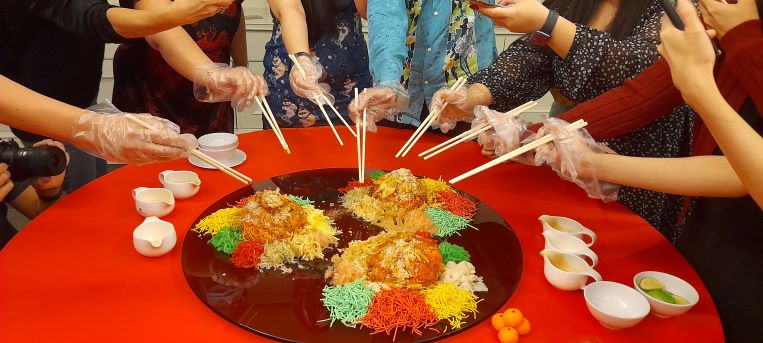 Penang's iconic hotel, the Eastern & Oriental Hotel is putting up a delicious spread for those wanting to celebrate the upcoming Chinese New Year with family and friends this year.
After a long hiatus of not being able to meet up in-person with family members due to the pandemic, the various packages offer the best time for family get-together.
Among their choices are the "Happiness Menu" priced at RM188++ person which offers the "must have" fresh Salmon Yee Sang  to signify prosperity.
This is followed by the Braised Sea Treasure Soup, Golden Crispy, Roasted Chicken, Steamed Red Malabar Snapper, Braised Sea Cucumber, Pacific Clam and Chinese Mushroom, Wok Fried Golden King Prawn, Lotus Leaf Fried Rice and finally for desserts, the Red Bean paste with Dried Longan.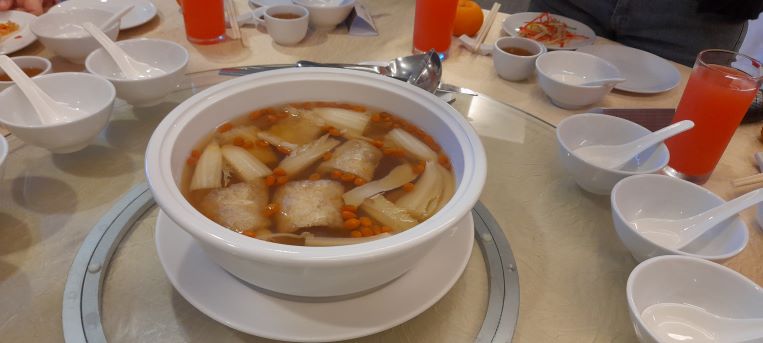 The second choice is the CNY Abundance menu priced at RM288++ per person which starts off with the Fresh Salmon and Sliced Abalone Yee Sang followed by the Double Boiled Sea Treasure Herbal Soup", E&O Signature Roasted Duck, Steamed Garoupa Fish, Wok Fried Broccoli with Hericium Mushroom, Golden Fried King Prawn, Hong Kong style Ee Fu Noodles and finally the special home made Cendol cake.
And finally, the premium choice is the CNY Prosperity Menu priced at RM388++ offering the Thai style Yee Sang, Double Boiled Ginseng Soup, Pan Fried Australian Lamb Chop, Crispy Fried Cod Fish, Saute Jumbo Green Asparagus and Broccoli, Wok Fried King Prawn, New Year Longevity noodles and ending with Chilled Mango Sago with Pomelo and mixed fruits.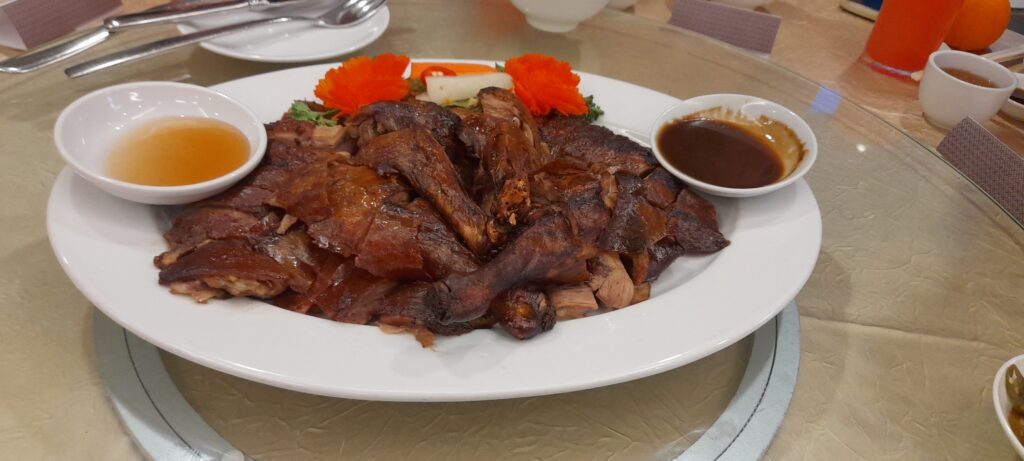 As bookings are fast coming in, pre-orders of 10 days advance are required and are subject to a minimum 12 persons.
They also offer a variety of CNY takeaways from now till Feb 15, 2022. However a three day preorder is necessary.
Among the choices are the Pineapple tart, peanut butter cookies, almond cookies, cashew nut cookies, Mandarin orange macaroons, Mandarin orange butter cake, longan cake, lychee rose cake and the Mandarin orange creme brulee.
For those wanting to have their Yee Sang tossing in the privacy of their homes, they offer the smoked salmon and condiments Yee Sang at RM138, Norwegian salmon sashimi condiments at RM138 and the Sliced abalone and condiments Yee Sang at RM238.
Other takeaways are the roasted Pei Pa Duck (served with condiments) at RM118 and the Herbal Chicken with Ginseng (with fried rice wrapped in lotus leaf) at RM138.
Call 04-222-2000 or email [email protected] for details and reservations.
Penang Hyperlocal takes this opportunity to wish one and all a Happy Year of the Tiger.