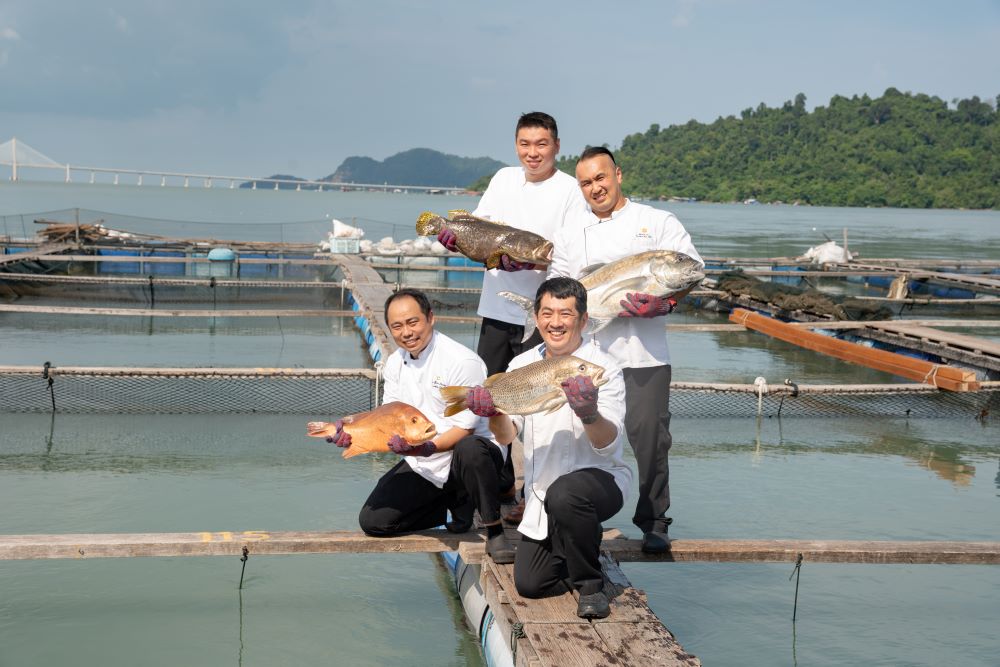 Chefs from Rasa Sayang Resort and Golden Sands Resort with their "catch"
In keeping with the "Rooted In Nature" programme, a team of chefs from the Shangri-La Rasa Sayang and Shangri-La Golden Sands, Penang made a trip to the GST Group's Fish Farm in Simpang Ampat.
They were led by executive Chef Lim Soon Leong together with his team and colleagues. GST Fish Farm is one of Penang's biggest producers of sustainable seafood.
Their mission was to explore how more sustainable seafood can be incorporated into 'Rooted in Nature' menus all year-round across all the restaurants in Shangri-La Rasa Sayang and Shangri-La Golden Sands.
The chefs were met by the farm's senior marketing team of the facility who took them on a boat ride to their harvesting and processing facility not far from the second Penang Bridge.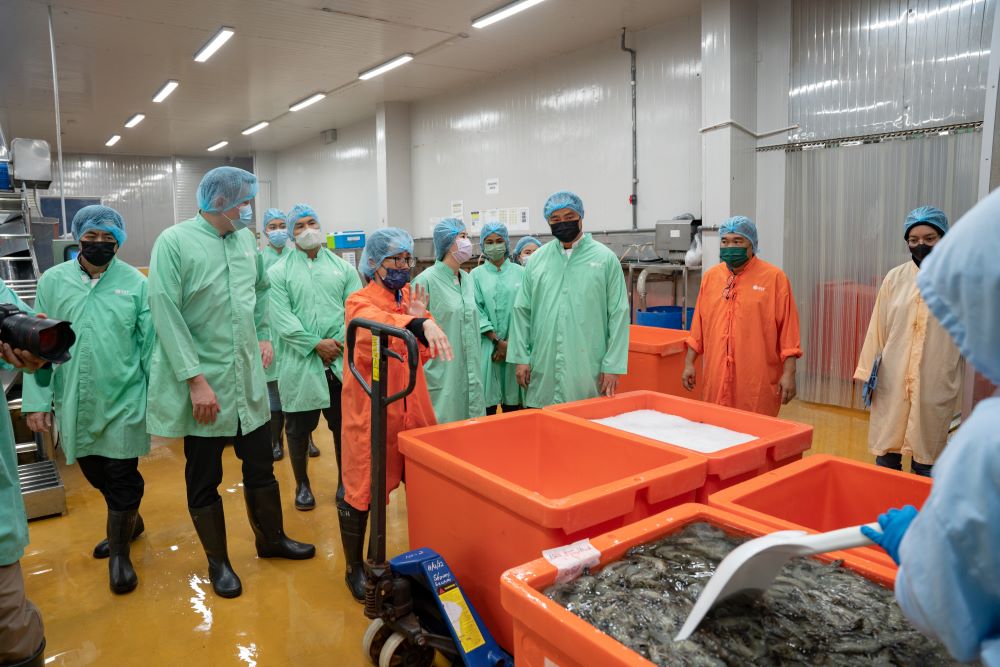 GST Fish Farm facilities
Although GST Group has been the resort's supplier since 2015, they have recently expanded their offering to include sustainable tilapia, prawns, garoupa, red snapper, seabass, cobia and yellowtail. 
With the seafood buffet at Spice Market Café from Friday to Sunday getting increasingly popular among the Penangites, Cluster Executive Chef Lim Soon Leong added that they are dedicated to providing healthy seafood to all their guests while contributing towards the development of regenerative aquaculture.
"This is one of our many initiatives to make the world a better place," he added.
Meanwhile, the Rooted in Nature programme was introduced in 2014 to highlight locally or ethically sourced food offerings. The initiative recognizes the differences in the group's locations and enables all Shangri-La hotels and resorts to incorporate sustainable items from their unique markets into their menus.
Diners can identify Rooted in Nature menu items by spotting the pea shoot logo beside the dish description on a la carte menus and café stations at all day dining restaurants and selected specialty restaurants. Rooted in Nature items on the menu must meet one or more of five guidelines with an ingredient that is prominent in that dish.
With Shangri-La's Rooted in Nature initiative, the hotel group aims to: support local agricultural and fishing communities, buy chemical pesticide-free local produce, source from free-range livestock and poultry products where possible, acquire sustainably-sourced seafood that are caught through ethical means, and serve organic and fair trade products indicated by national and local food safety standards.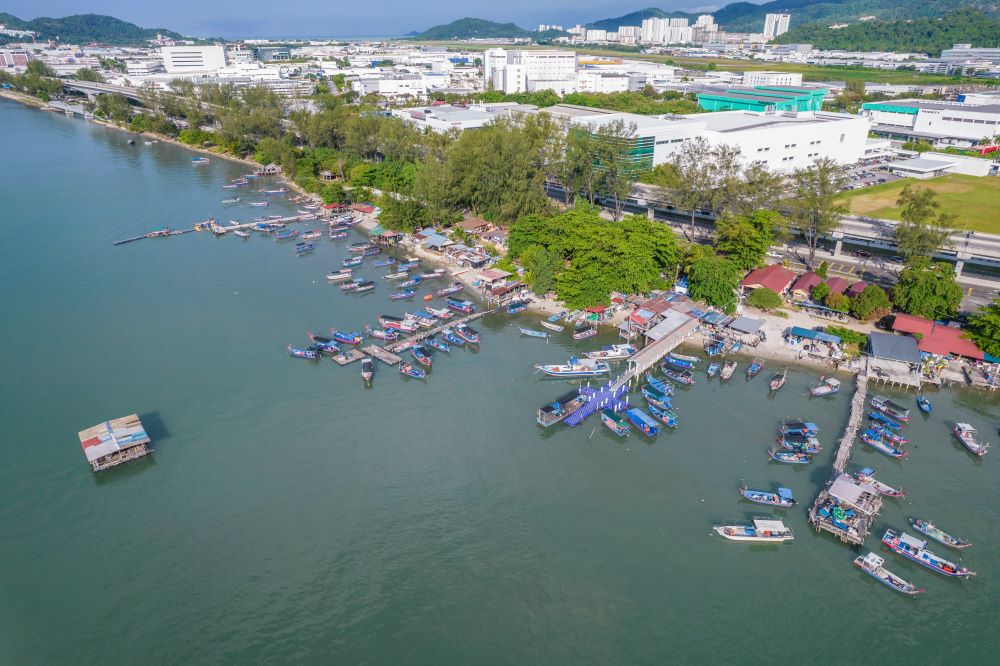 Aerial view of GST Fish Farm