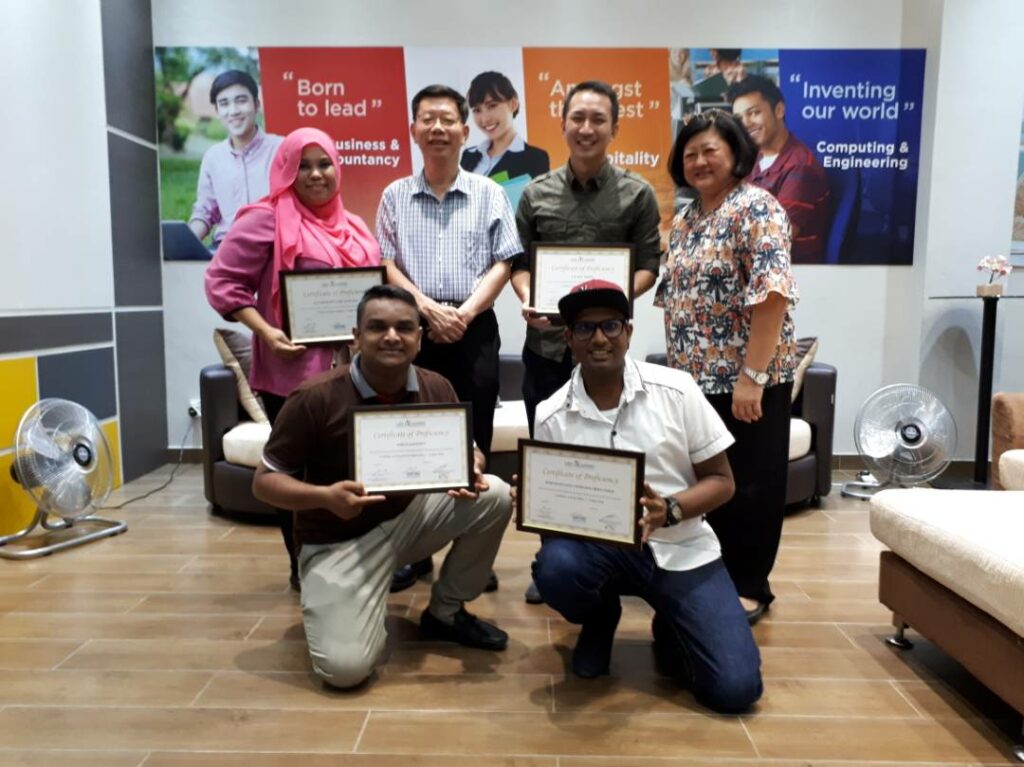 By V. Sivaji
Those familiar with the hospitality industry would have heard of inspiring and motivating stories of rank and file personnel working their way up to the pinnacle of their profession.
Among them are those who had started as bell boys, kitchen helpers, waiters or even front office personnel to move on to become general managers of hotels or resorts.
One college offering basic programmes for those who want to make a break and venture into the hospitality sector is the LiFE Academy in Penang.
Be your best on the front line
Among the short courses include the hotel supervisory programme such as the Certificate in Food Service Supervisory which runs over two days to provide basic understanding of food service operations and its supporting activities.
The course also covers organisation charts and the various organisational structures, marketing in terms of providing guest pleasing and the elements, concept how a menu dictates operations in a food and beverage establishment, creating and using standard recipes, the role of a supervisor and making sound and creative decisions among others.
Also provided is the Certificate in Front Office course which offers the participant a basic understanding of front office operations and supporting activities.
Topics include the modern hotel industry and its structure, forecasting and global reservation, managing guest service, arrival registration, billing, role of supervisor, develop communication skills and evaluation,evaluate appraisal and rewards among others.
MAH and LiFE recognised hospitality courses
Meanwhile, the Certificate in Housekeepng offers participants a basic understanding of housekeeping operations and its supporting activities.
The programmes are a result of the signing of a Memorandum of Understanding (MoU) between Leader in Further Education (LiFE Academy) and the Malaysian Association of Hotels (MAH), Penang Chapter.
Chairman of the MAH, Penang Chapter, Khoo Boo Lim added that the courses help one to be a professionally certifies industry practitioner.
"Through this MOU, the MAH, Penang Chapter will collaborate with LiFE Academy, the Continuing and Professional Development arm of DISTED College to endorse its professional short-courses in Hotel Supervisory & Management programme.
"On behalf of the association, we are indeed delighted to collaborate and be a partner of LiFE Academy to provide such Hotel Supervisory courses. This will not only provide and benefit the employees of our members but to any other people who may be interested to pursue or enhance their career in the hotel and tourism industry," added Khoo.
He also added that the expectation of the service industry has changed over the years just like our discerning guests, therefore they need to constantly improve ourselves by educating and acquiring knowledge so that we can
deliver quality services.
Get your chef game on
Other professional short-courses conducted by LiFE Academy include Professional Culinary Courses. This will comprise of three different categories mainly patisserie, bakery and culinary which has been developed in partnership with the Penang Chefs Association.
The course is ideal for beginners who wish to begin their career as a professional chef and working chefs who would like to refresh and upgrade their skills and knowledge within their respective culinary fields.
For more details call 04-229-6579 / 019-605-4566 or email [email protected]