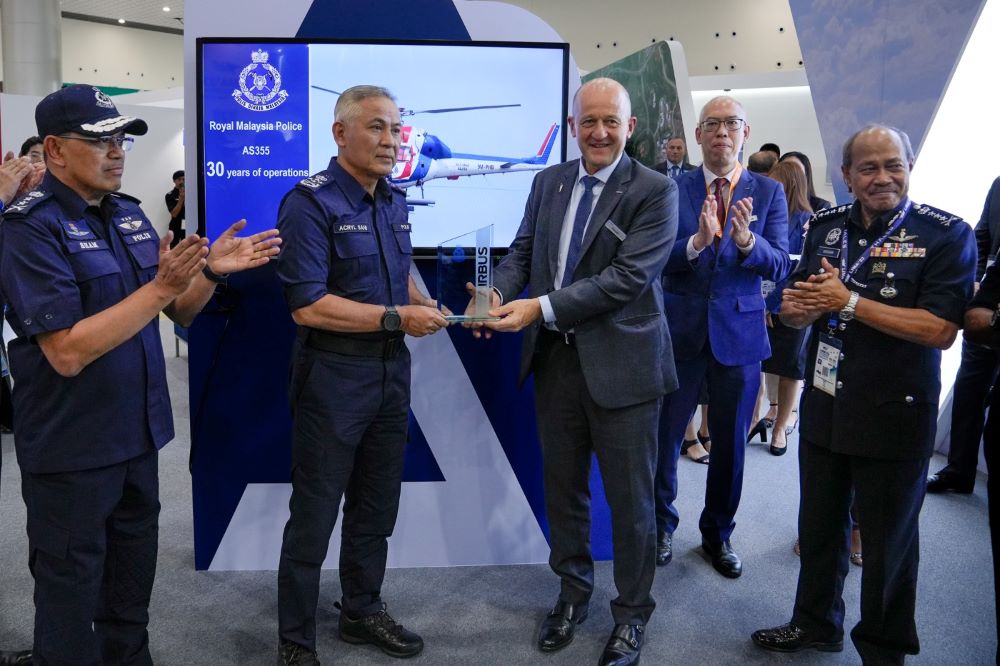 Dubrule and IGP Tan Sri Acryl at the recognition ceremony
Airbus Helicopters and the Royal Malaysia Police (RMP) celebrate 30 years since the introduction of the AS355 fleet to the police agency's operations. 
The ceremony was held at the Langkawi International Maritime and Aerospace Exhibition (LIMA).
The RMP's fleet of seven AS355 helicopters has been in active service since 1993 and is used for a wide range of police aviation missions. Together, the helicopters have flown over 70,000 hours.
Vincent Dubrule, Head of Asia-Pacific, Airbus Helicopters presented the award to Inspector General of Police Tan Sri Acryl Sani Abdullah Sani to mark the milestone achievement.