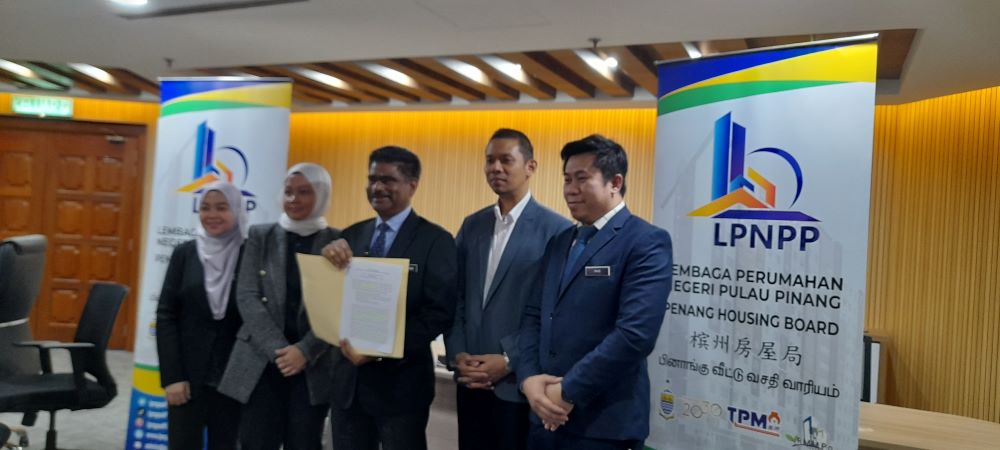 By V. Sivaji
Those who had applied for affordable housing units under the state government have been advised to update their particular online.
In line with this, two kiosks will also be set up on level 3 at Komtar to facilitate these applicants..
The call was made by State Exco for Housing and Environment Dato Seri Sundarajoo Somu at a press conference at Komtar earlier today.
"We want to update our list of applicants so that we can arrange to allocate affordable houses to those who are in the queue.
"There are around over 40,000 applicants in the waiting list to-date and we do not know why sometimes offer letters have not received any response from these applicants.
"Under the Housing Outcome Performance Committee or HOPE, we want to offer deserving applicants for the affordable homes," he said.
He also added that they have also introduced a new category for or single people to own homes.
"This category under "RMM B2" will also apply for bachelors or young families offer homes around 500 sq ft and 700 sq ft priced at RM100,000. This also in line with the federal government initiatives to provide homes for these category of people..
"To this regard, we will build two high rise towers with 250 units each for this purpose in Jelutong," said Rajoo.
He also shared that they will also embark on a roadshow on the island and mainland to facilitate applicants to update their particulars on the waiting list.
. .