US envoy launches Starbucks's first signing store in Penang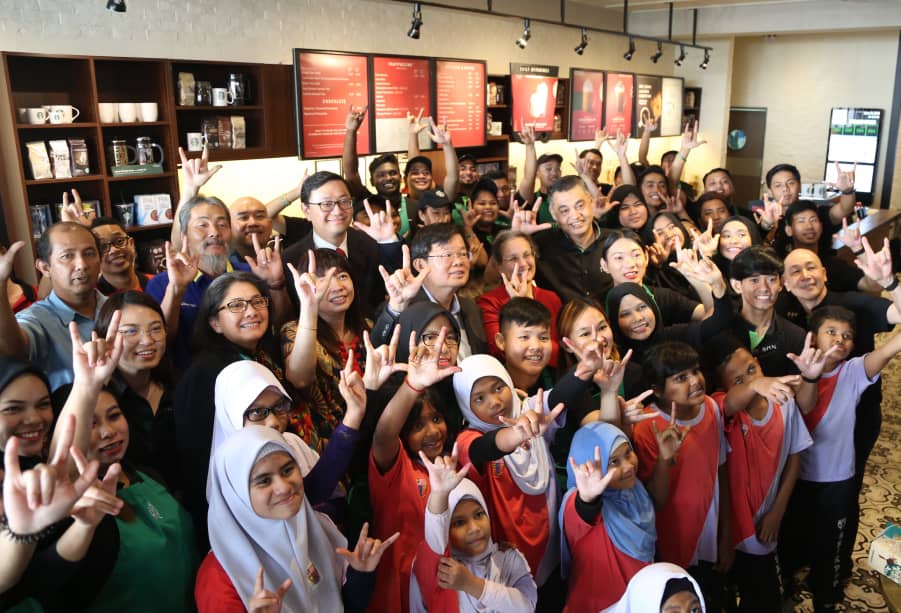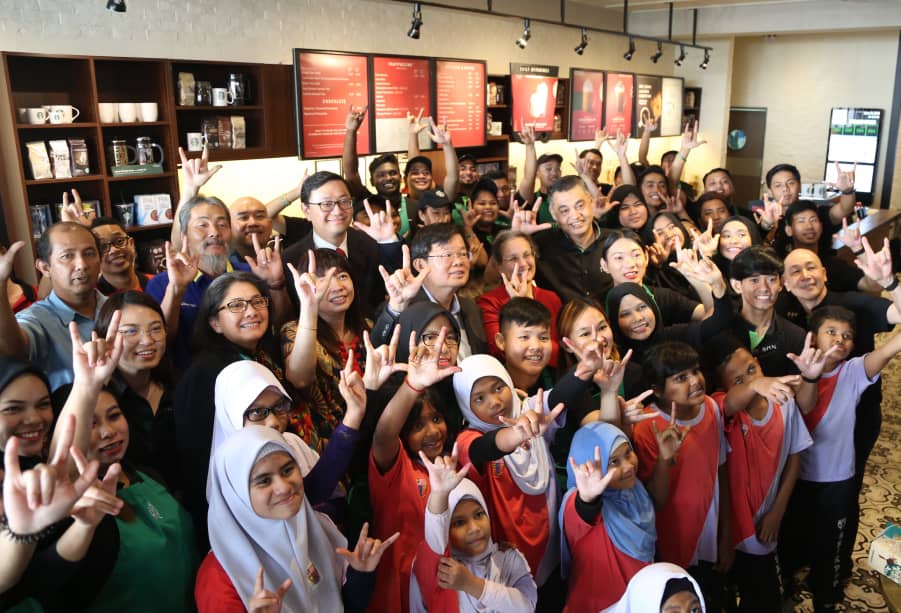 By V. Sivaji
The first Starbucks signing store (staff use sign language) in Penang which is also the second outlet in the country to be served by deaf and hard of hearing employees was launched by Penang Chief Minister Chow Kon Yeow and United States Ambassador to Malaysia, Kamala Shirin Lakhdhir.
The store in Pulau Tikus along Burmah Road here is also the fourth such outlet in the whole world after Bangsar Village in Kuala Lumpur, Washington DC and Guangzhou in China.
Also present at the ceremony was Dato Sri Robin Tan, CEO of Berjaya Group, Sydney Quays CEO Berjaya Food Berhad and managing director Starbucks Malaysia & Brunei and State exco Phee Boon Poh.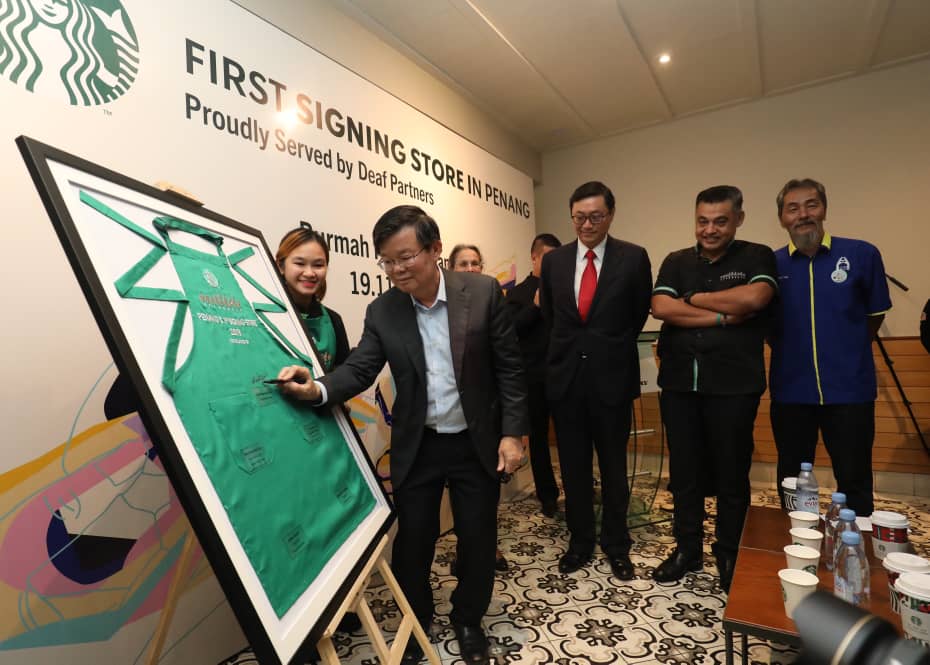 "This is a remarkable milestone for Starbucks and Malaysia and I applaud Starbucks Malaysia for its inclusive approach.
"You have also inspired our store in Washington DC and this a wonderful celebration," said Lakhdhir in her address adding that deaf and hard of hearing people have talents which needs to be identified.
Meanwhile, Chow who paid tribute to Starbucks Malaysia also commended their efforts and making difference in the lives of the deaf and hard of hearing community.
"The company has also partnered the Penang Deaf Association to support the professional training and development of the store's partners.
"These include sign language classes and internship opportunities. The also feature a beautiful mural done by deaf artist, Lim Annuar," he added.
To date, the Starbucks in Pulau Tikus is operated by seven deaf and hard of hearing employees from Penang who are fluent in Malaysian sign language.