Penang leads in cont​ainer arts scene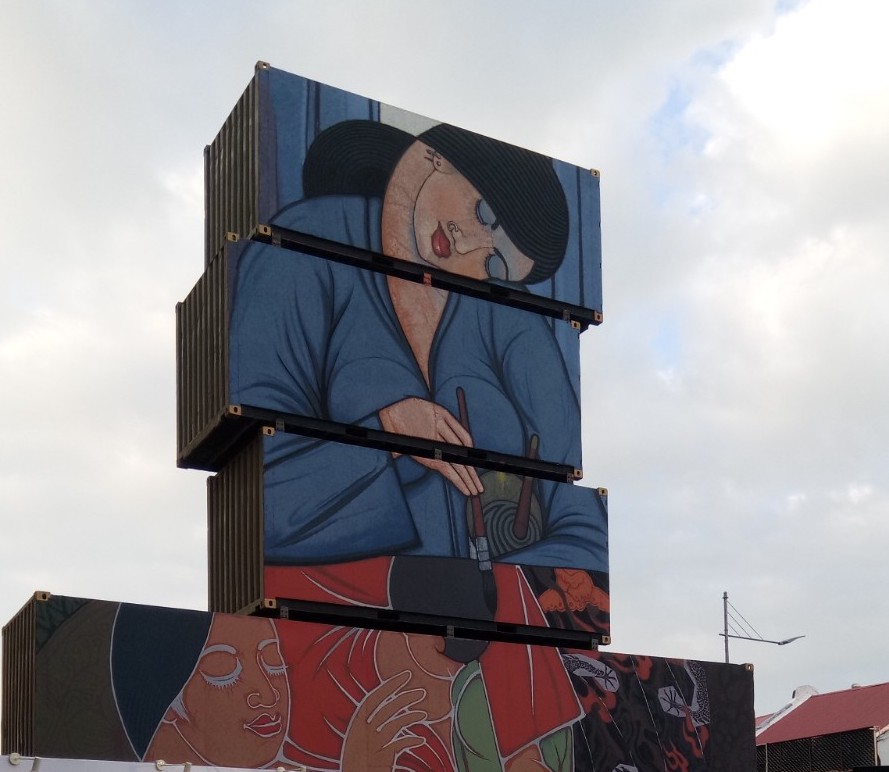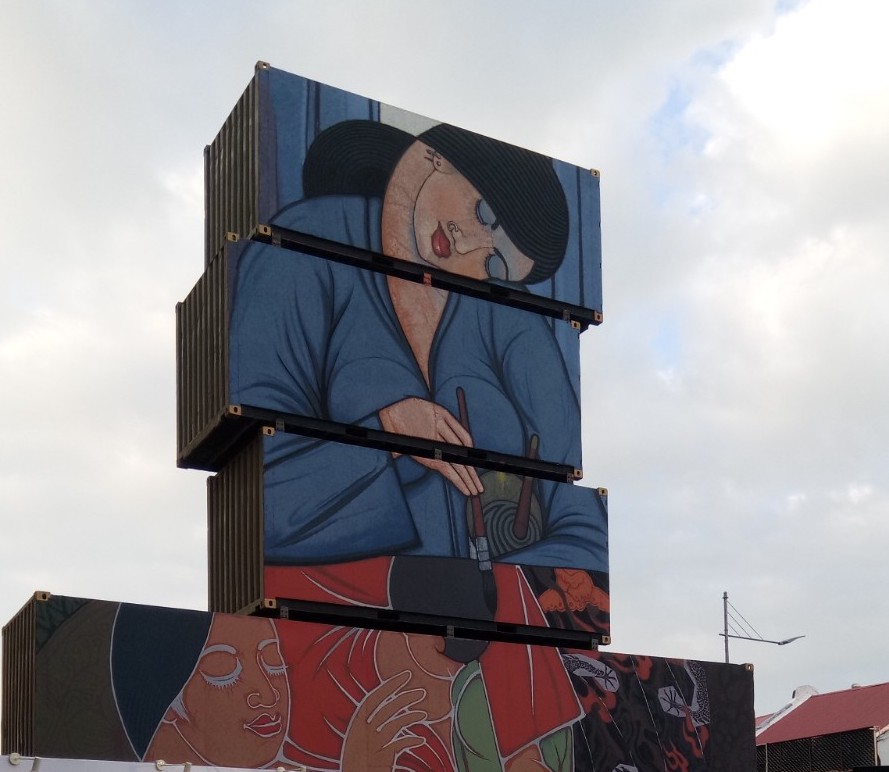 By V. Sivaji
Penang leads the way to promote art, culture and heritage by hosting yet another unique festival – the Penang International Container Art Festival (PICAF) 2020.
This time around, local and international artists have come together to showcase their on life size containers stacked upon each other at various locations.
Five locations have been chosen for the various art displays are namely, Balik Pulau among paddy fields, Karpal Singh Drive Waterfront in Jelutong, Prangin Mall in Georgetown, Batu Kawan and Butterworth in the mainland.
The festival will be hosted till end of May as part of Experience Penang 2020 and Visit Malaysia Year 2020 and also for locals and tourists can enjoy the rich heritage, culture and diversity of Georgetown.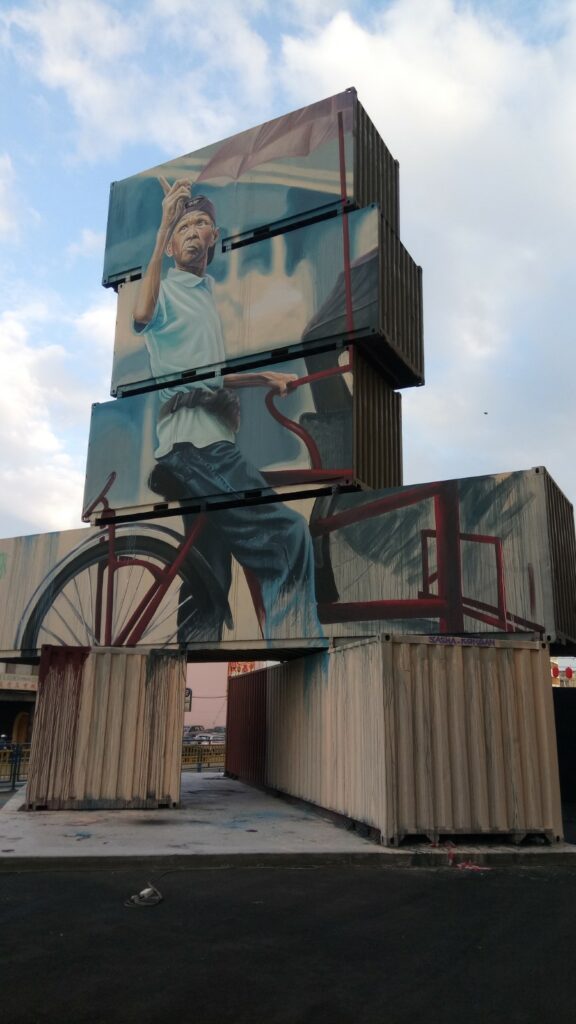 Meanwhile, Ukrainian artist Sasha Korban has created "The Trishaw Rider" mural at the Prangin Mall site.
The installation site also features another mural titled 'Tribute to the late Chuah Thean Teng' by local Penang-based artist Bibichun.
The mural depicts a Malay lady dressed in a traditional Kebaya top and Batik sarong, inking a Batik of her self-portrait and watched by a toddler.
On hand to launch the event was State Exco for Tourism, Arts, Culture and Heritage, Yeoh Soon Hin along with Komtar assemblyman Teh Lai Heng.
Other artists involved involved in the festival are Leonard Siaw, Jagun, Marat Danilyan (Russia), Julia Volchkova (Russia), Kenji Chai, Emmanuel Jarus (Canada), Caryn Koh, Judith de Leeuw (Netherlands), Abdulrashade and Andharas.
"I extend my sincere appreciation to all participating artists and hope the festival will create great interest among visitors to Penang," said Yeoh in his address.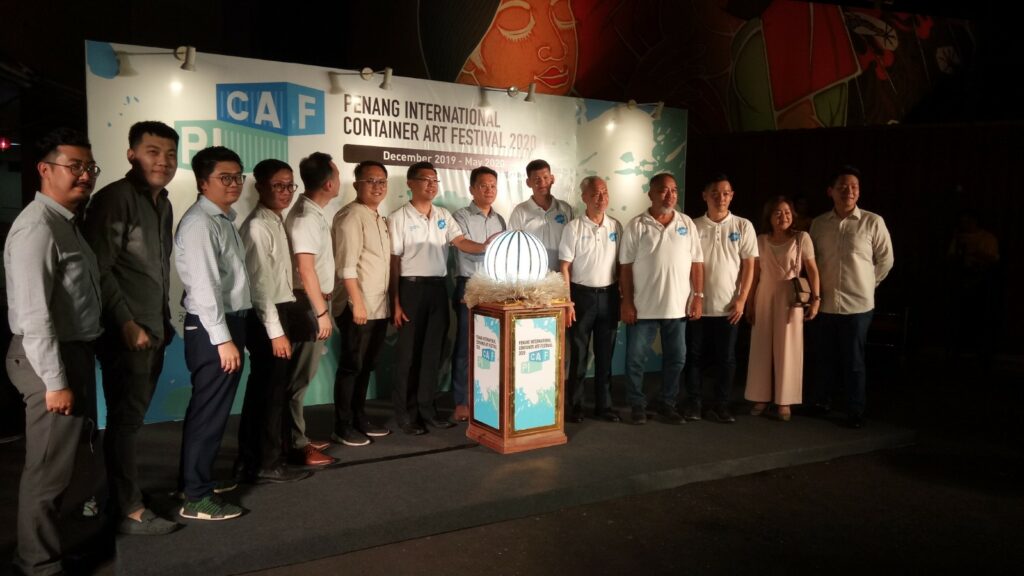 In a related matter, Yeoh also urged tourism stakeholders to be vigilant following the coronavirus outbreak in Wuhan, China.
He said tourism players need to take precautionary measures with the China authorities confirming that the coronavirus can potentially pass person-to-person.
"We have many tourism attractions which are popular among domestic and international tourists, who come from many countries of the world.
"I hope tourism players especially frontliners can have awareness to take preventive measures," he said in a statement.
Yeoh said everyone plays a role in being vigilant and he has since issued a letter urging all tourism players to be proactive in taking precaution.
"If anyone displayed symptoms including high fever, cough and breathing difficulty, then they should visit the nearest clinic or hospital for examination," he advised.