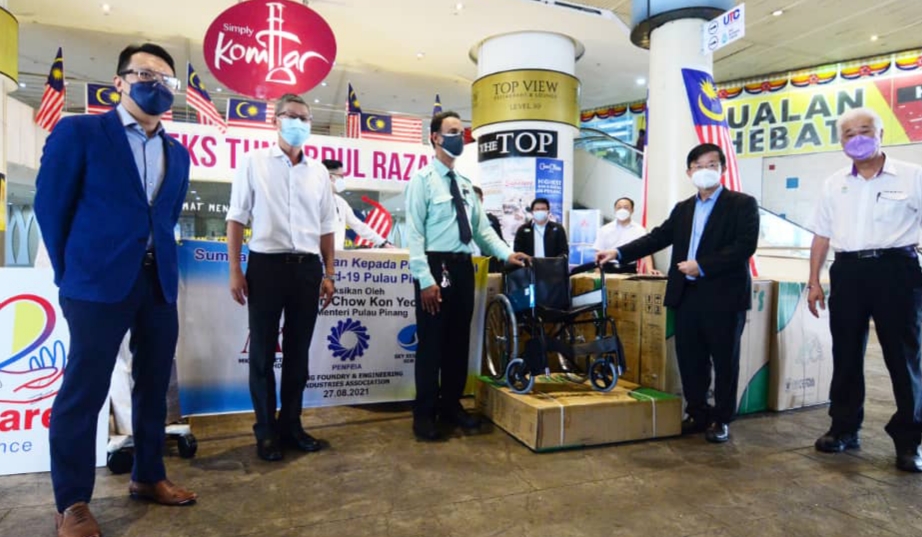 Penang Chief Minister Chow Kon Yeow called on the new Prime Minister Dato Seri Ismail Sabri Yaakob and his cabinet to focus on states which have seen a spike of Covid-19 cases.
"This is to accelerate vaccination or take measures in public health initiatives. This is to ensure public health care facilities are adequate to meet the spike in cases.
"We must bear in mind the higher death cases and we have no more time to wait.
"We have to take appropriate action to meet the spike in cases.
"I also thank the donors for their donation today," added Chow.
Chow was speaking after the presentation ceremony of medical equipment at Komtar.
They were sponsored by PgCares Alliance and the Penang Foundry and Engineering Industries Association.
Earlier, a Taiwanese manufacturing company, Inventec Appliances (Malaysia) Sdn Bhd also made their donations.
Among them were 610 isolation gowns, 400 face shields, 130 pulse oximeters and eight units of oxygen concentrator to the Penang Hospital.