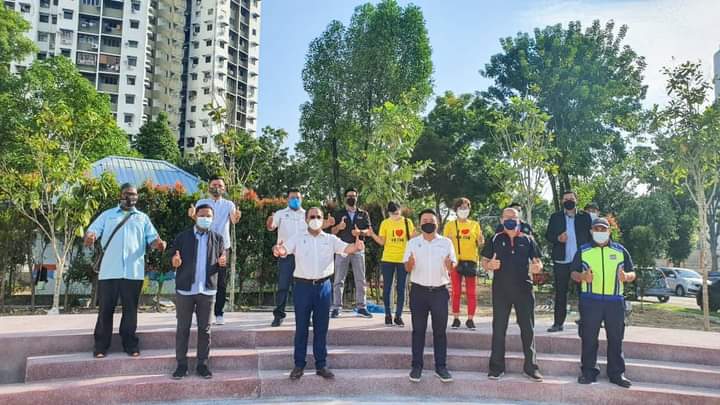 Whilst the fight against the Covid-19 virus goes on, providing the residents in Penang with a balanced lifestyle is also a priority.
In line with Penang Vision 2030, residents in Desa Mawar in Ayer Itam will have a new neighbourhood park to enjoy.
On hand to ensure its completion was Penang state exco for Housing, Town and Country Planning Jagdeep Singh Deo.
"With the numbers of Covid-19 cases coming down, we will continue with our Penang Vision 2030 which includes our green agenda. We will ensure it will be ready for the public to enjoy by the end of the year.
"This park is around 1.69 acres which comprises several components, such as vertical parks, pavilion, kids playground, solar lamp post, pedestrian walkway, outdoor exercise equipment and multipurpose plains. 
"Also, at least 50 trees such as Tecoma Trees, Gardenia Carinata and many other species will be planted here, as part of our Green agenda to ensure we reach our target of 500,000 trees being planted in Penang come 2030," said Jagdeep.
In the meantime, he also reminded residents not let the pandemic dictate us but it should be the other way round. Let us keep the momentum going.