Never too late for Lunar New Year cheer for several charity homes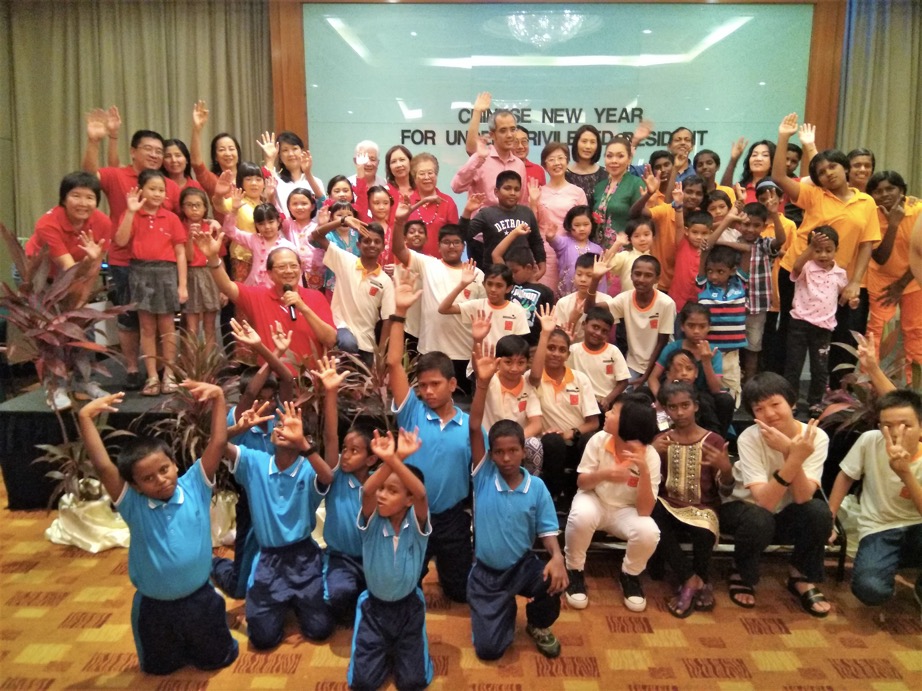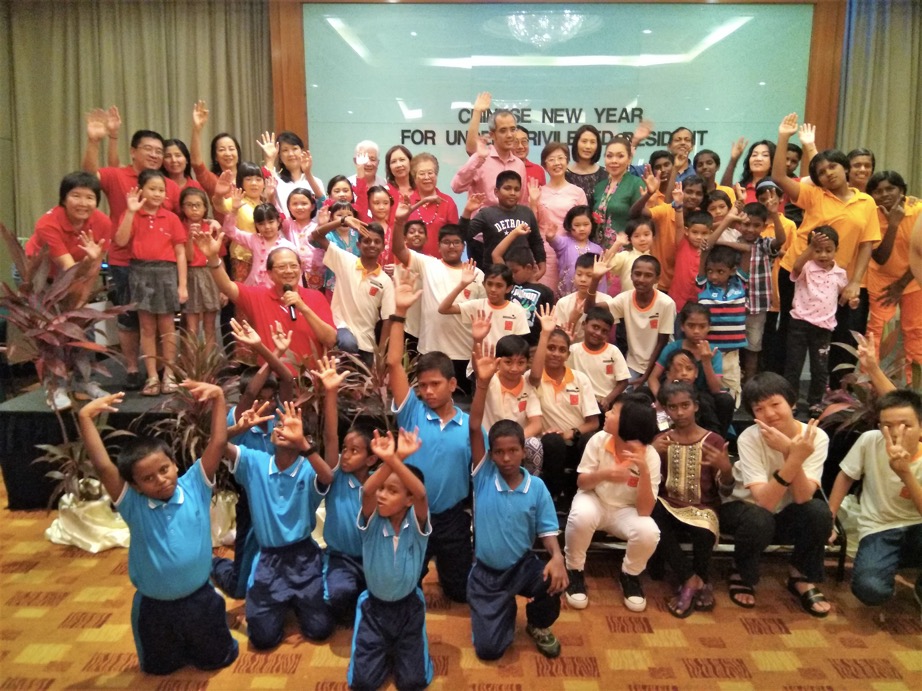 Chinese New Year might be long over but the spirit and festivities is still vibrant judging from the gathering organised by Rose Charities Malaysia for underprivileged children from several charitable homes in the city.
Some 100 children and residents from Pertubuhan Rumah Kebajikan Seri Cahaya Pulau Pinang, The National Autism Society of Malaysia (NASOM), St. Joseph Orphanage, Asrama Ramakrishna, EDEN Handicapped and Children from Single Parent Society were hosted at the get-together.
The gathering was held at the Cititel Hotel here reently.
Lending support was the Madam Tan Lean Kee, wife of Penang Chief Minister, Chow Kon Yeow along with sponsor, Hwang Lip Koon, president and chief executive officer of Falcon Capital along with well-wishers.
Present was Dato' Lawrence Cheah, president of Rose Charities Malaysia and Kevin Lee, patron of Rose Charities Malaysia.
The children were treated to party games and activities before being feted to a sumptuous high-tea.
They were also entertained to a Wushu performance by Mahindarama Sariputta Centre and Nyonya dance by the Nyonya children from Oxygen Healthy Lifestyle.
Tan commended Rose Charities for their effort in bringing the underprivileged children and residents for the heartwarming get together even though Chinese New Year was celebrated last January.
"As the saying goes "better late than never," she added.
Meanwhile, Cheah thanked Falcon Capital and Cititel Hotel for their sponsorship and warm support where the underprivileged children and residents returned home happily with gifts and prizes presented to them.
"Without your generous support, encouragement and well wishes, this event would not be possible," he said.