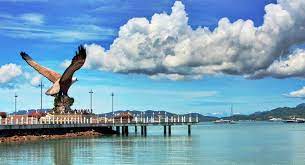 The tourist island of Langkawi will open for travelers under the "Travel bubble" concept from Sept 16, 2021.
The announcement was made by Prime Minister Dato Sri Ismail Sabri Yaakob in a press statement yesterday.
He also added that tourist locations will also open once 80% of their population is vaccinated.
When contacted, the Malaysian Association of Hotels (MAH Kedah/Perlis) Chapter chairman Eugene Dass welcomed the announcement as it will augur well for the hospitality industry on the island.
"It is about time the reopening happens.
"Hotels and resorts have geared themselves to accept bookings in anticipation of the travel bubble.
"Attractive packages are also available and in some hotels staff were called back from their unpaid leave to prepare to welcome guests back to Langkawi.
"The pick up is expected to be gradual over the months, we are expecting a 20% occupancy initially and we are positively anticipating a stronger hike once 80% national herd immunity is achieved.
"Hotels over this MCO period have been spending time and resources upkeeping their properties while adhering to SOPs. All in the aim to make returning guests feel comfortable and safe," said Dass.
In the meantime, the Ministry of Tourism, Arts and Culture also announced that hotels in states under the Phase 2 and 3 National Recovery Plan can also open their swimming pools under strict SOPs.