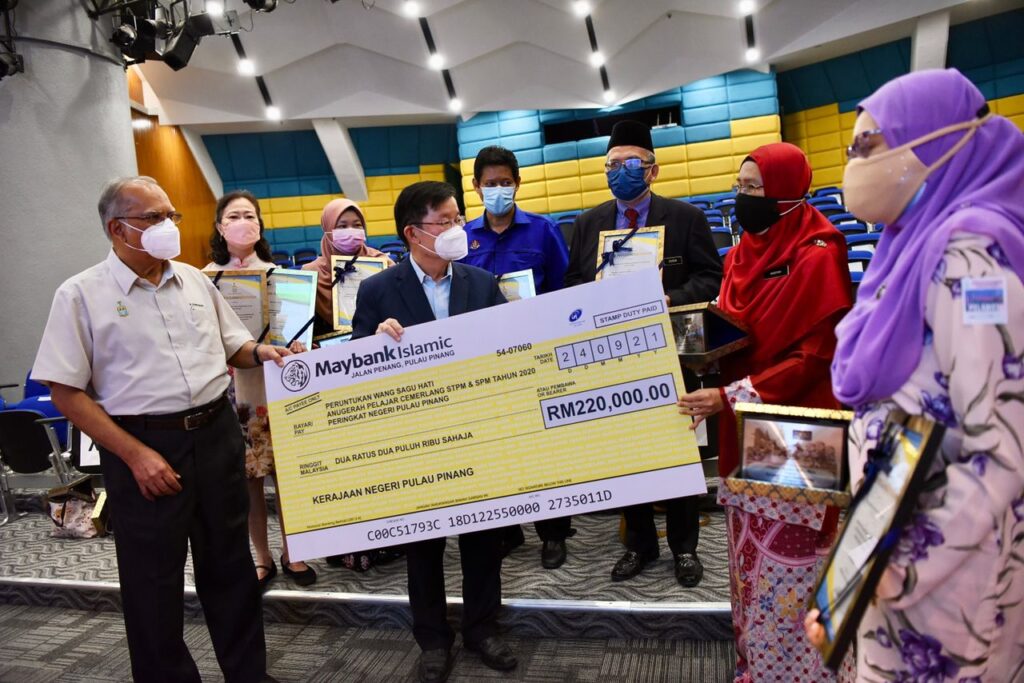 By V. Sivaji
The Penang state government showed its appreciation to those who had excelled in their STPM and SPM results for the year 2020 in a ceremony at Komtar yesterday.
Chief Minister Chow Kon Yeow presented mock cheques worth RM220,000 that were allocated for the students and respective schools.
This is the second year running that the state government is giving away the incentives.
Some 82 high achievers in STPM students received RM1,000 and appreciation certificates each while three of the schools were also recognised.
Meanwhile, some 276 high achievers in SPM were also awarded RM500 each and certificates of appreciation.
The cash awards were presented through electronic funds transfer due to the Covid-19 pandemic and new normal.
"It is indeed a pleasure to see many of the students performing well in their STPM and SPM examinations. We hope that the awards will spur them further in their academic field," said Chow in his address.
Also present was Penang Chief Minister 11, Professor Dr. P. Ramasamy and state assemblyman for Komtar, Teh Lai Heng along with state assistant education director Nadiyah binti Jamain Bakeri.