New lightning Rod of energy arrives at Hard Rock Penang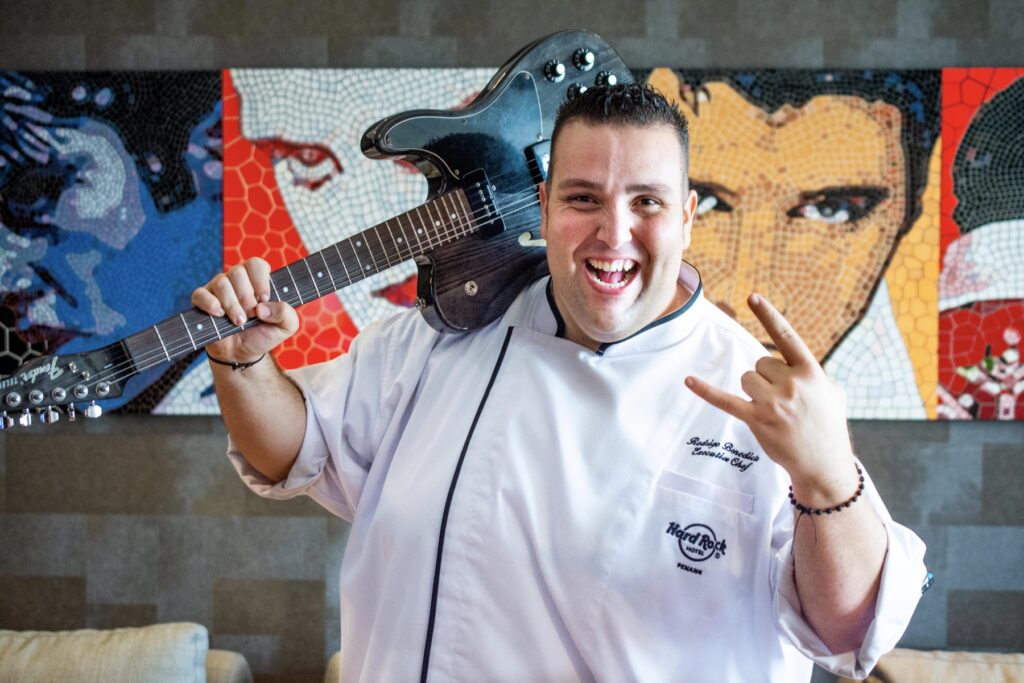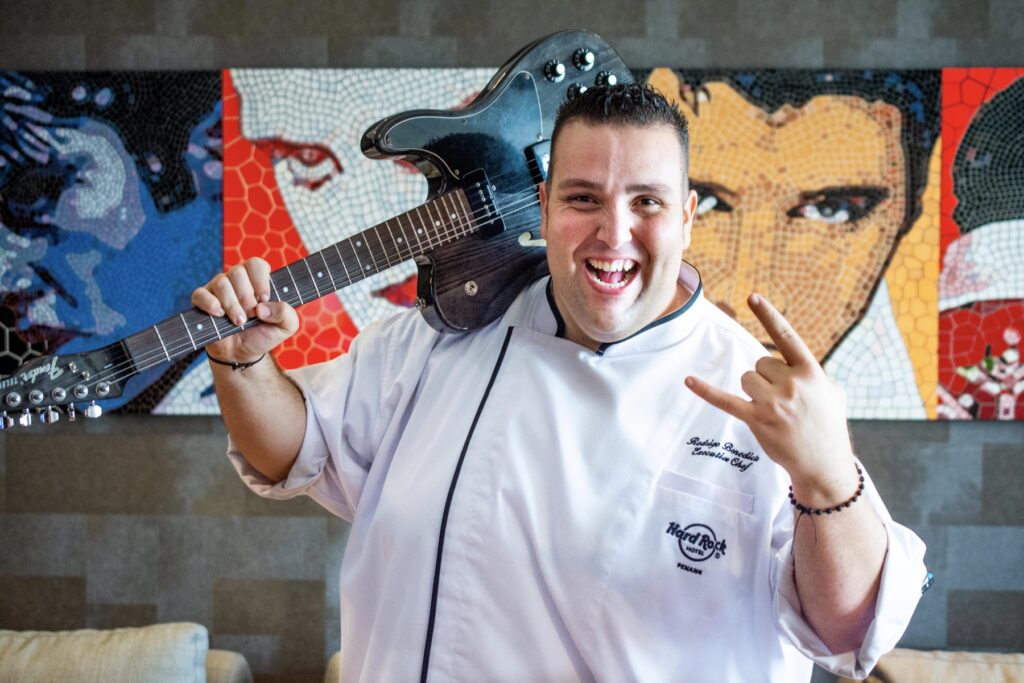 There is a new face at the Hard Rock Hotel Penang.
Rodrigo Benedicto Borges or more commonly known as Chef Rod, recently joined Hard Rock Hotel Penang as the new Executive Chef.
Originally from Spain, Chef Rod has garnered more than ten years of global culinary experience in luxury city hotels and beach resorts in Sri Lanka, Seychelles, Maldives and Dubai prior to joining the Hard Rock brand and landing in South East Asia for the first time.
A passionate culinary adventurer at heart, Chef Rod specializes in Spanish and International cuisines and loves immersing himself in the local culinary culture.
The ultimate goal for this newly appointed culinary master is to provide an outstanding dining experience to guests while cultivating attractive culinary techniques and strong leadership in kitchen management.
Chef Rod will be curating new concept menus for all the restaurants in Hard Rock Hotel Penang.
The evolution of the menu will involve the all-day-dining Starz Diner, Italian-inspired poolside restaurant Pizzeria, snack menus for the hotel's three bars, Banquet and Wedding menus and in-room dining across 250 bedrooms at the popular five-star beach resort in Penang.
He kickstarted his career working in various hotels and restaurants including an
apprenticeship in a Michelin Star Restaurant based in his hometown – Málaga, South of Spain.
Over the span of a decade, he has consistently perfected his culinary skills and leadership management from premier fine dining restaurants to huge banqueting operations.
"The management interviewed many incredible chefs from around the world and invested much time and effort into ensuring the right person who fills this significant role is really up to the task and fit the concept of each of the hotel's unique restaurants.
"We are proud to introduce Chef Rod as the leader of the hotel's culinary team.
"Chef Rod has impressed us by bringing his extensive knowledge of the hospitality industry, exceptional talent and diverse experience to the table including his professionalism in enhancing the guest experience.
"He understands our vision and motivation and has amazing ideas to take our food offerings to a greater height. Chef Rod is an absolute asset to Hard Rock Hotel Penang and we believe he will help lead the hotel to culinary success," said general manager John Primmer.
"Malaysia has such a diverse cultural background and I'm excited to discover the authenticity of flavourful Malaysian ingredients and orchestrate them to curate new exquisite gastronomy with a series of rich menu items championing fine local ingredients and cooking in tune with fresh locally-sourced produce, the way Malaysians love their food to be crafted.
"I am also thrilled to take up the challenge to enrich our dynamic and dedicated kitchen team to deliver 'amplified and authentic dining experiences that Rock!', as we call it in Hard Rock, to our valued guests and to bring ideas to life through food," said Chef Rod.