Genting's Global Dream cruise ship launched in Beijing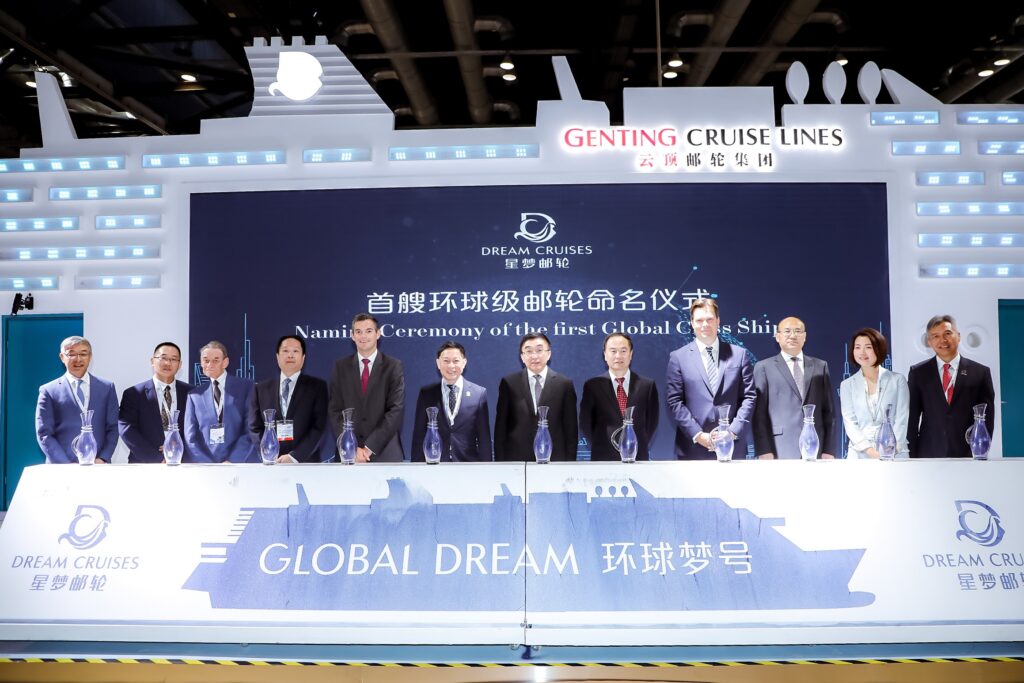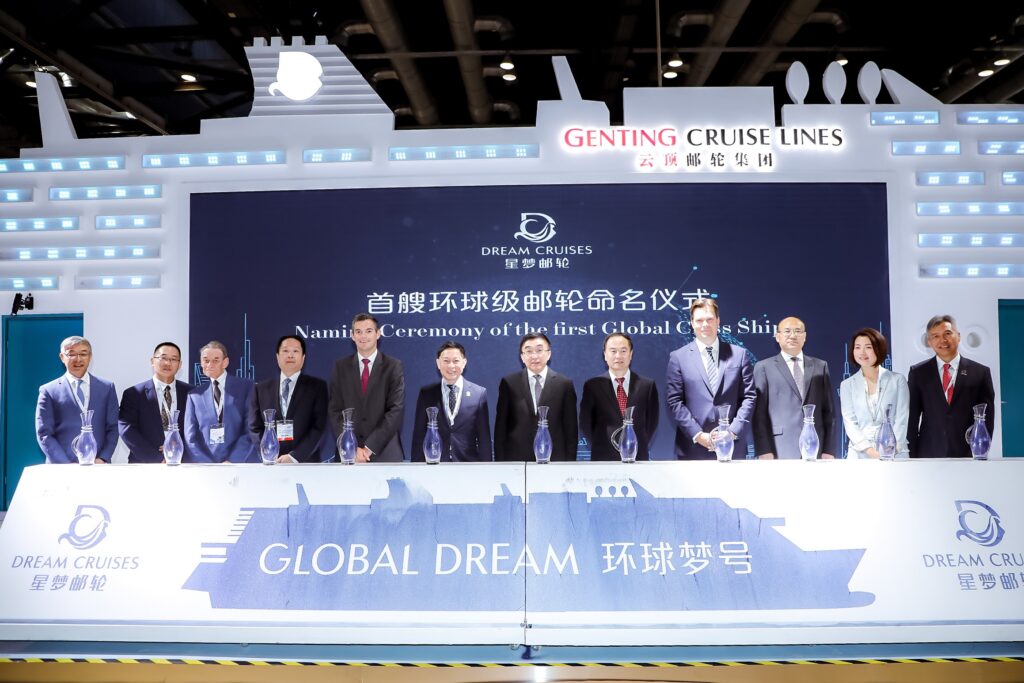 By V. Sivaji
Genting Cruise Lines officially announced the name for its latest Global Class cruise ship – "Global Dream" at the ITBM China 2019 in Beijing recently.
ITBM China is among the world's largest gathering of industry players from the Event Management, Airlines, Conference Venues, Conventions, Cruise Lines, Luxury Trains, Health Resorts, Spas, Hotels, Meeting & Conference Planning and Destination Management.
The new cruise ship which is the first 208,000 gross ton Global Class ship is expected to enter service in 2021
The new mega ship can accommodate up to 9,000 passengers and with lower berth capacity of 4,700 passengers.
Global Dream will be the largest cruise ships in the world by passenger capacity and brings affordable, high-end cruising to a wide range of passengers with 2,350 cabins consisting of a variety of categories including villas, penthouses, suites, themed suites, balcony cabins and inside cabins.
Global Dream will also feature Dream Cruises' signature 151-suite luxury "ship-within-a-ship' concept, "The Palace" .
Global Dream will offer the first-ever cruise ship theme park featuring the world's longest roller coaster at sea and the largest cinema at sea with eight theatres to meet the leisure and entertainment needs of travellers and MICE guests.
Zouk, the 3rd best club in the world will also have a presence on Global Dream while Dream Avenue will provide guests with a multi-purpose outdoor leisure and recreational space.
State-of-the-art technology will include Bluetooth locks and a new smart system allowing passengers to control different functions such as the LED mood lighting and climate control with a smartphone app, voice recognition or through a touch-screen control panel.
Smart sensors will also be able to detect occupants in the cabin to automatically adjust the lights and temperature for better energy efficiency and triple vent air-conditioning outlets ensure even air distribution for maximum comfort.
The ship will also be equipped with voice and facial recognition technology and self-guided mobile assistants to usher in the future of cruising.
Global Dream will begin her journey to take Asian travellers around the world on grand voyages to Australia, New Zealand, the Baltic Sea and the Mediterranean in the future.