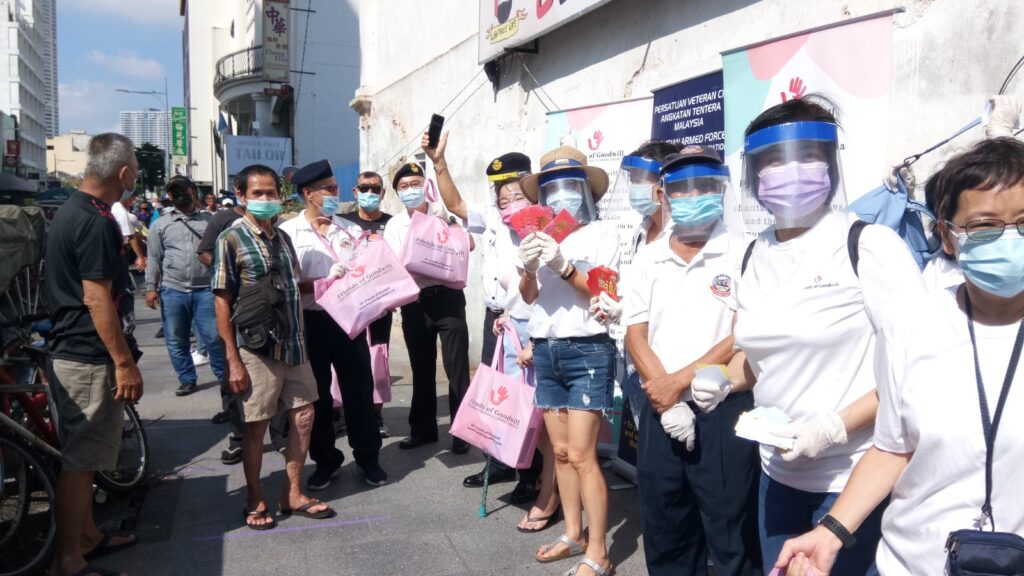 A group of ladies calling themselves "Friends of Goodwill" carried out a charity project to assist trishaw riders in the heart of Georgetown.
The Friends of Goodwill was formed in 2019 where a group of friends who love and find satisfaction in doing charity work came together.
The trishaw riders have lost almost all of their income and many have resorted to handouts from good samaritans and corporates.
According to a survey conducted by Penang Institude in 2016, trishaw riders in Georgetown were earning from RM700 to RM1,000 per month.
The 100 odd trishaw riders were given food and other essential items.
Among them was ang pow packets of RM80, face masks, bars of soap, tooth brush and tooth paste, towels, water bottles, raincoats, plastic cups, biscuits and slippers.
They were joined by the Malaysian Armed Forces Chinese Veterans Association (MACVA) at the distribution point just outside Cititel Hotel, Penang Road.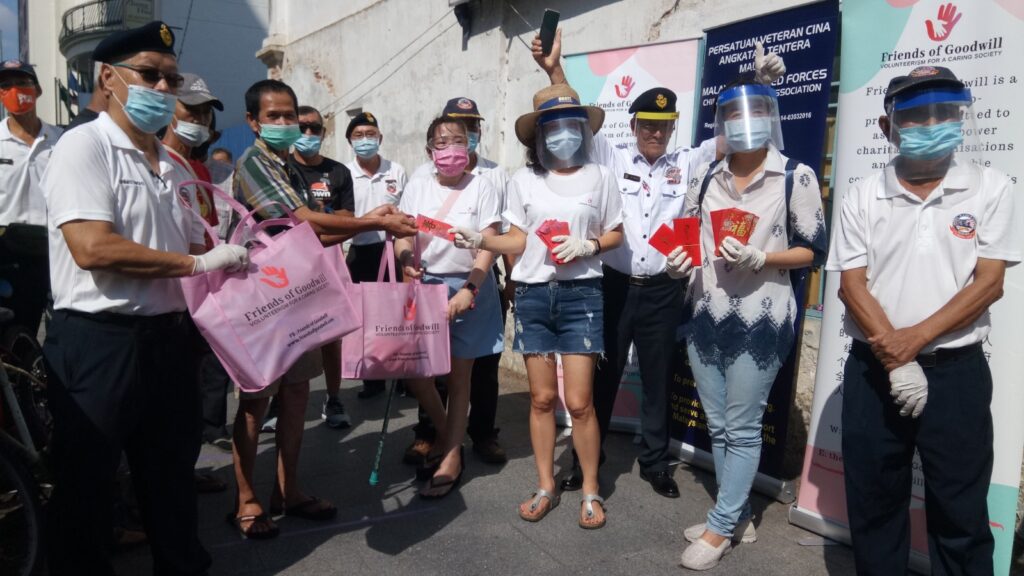 "We have some 15 members who are mostly ladies who are like minded to do charity.
"Since most of our members are ladies, we requested the assistance of MACVA to help us in the distribution of these daily essentials and vouchers," said organising chairperson Janice Kua.
She also added that they managed to collect a total of RM16,000 from donors and friends for this worthy cause.
"Some of the donors gave us 100 bottles of sanitizers and face masks. We also hope to carry out more charity events in the near future to help the impacted society," added Kua.
The MACVA was headed by their representative ex-serviceman, Ng Chor Huat at the gathering.
Bayview Hotel Georgetown also gave out lunch boxes which was purchased at very low cost prices for the trishaw riders. On hand was their director of sales and marketing Mark De Souza and his team.
Kudos to the members of Goodwill to Penang, MACVA, Cititel, Lighthouse and Bayview Hotel Georgetown for their timely CSR initiative.