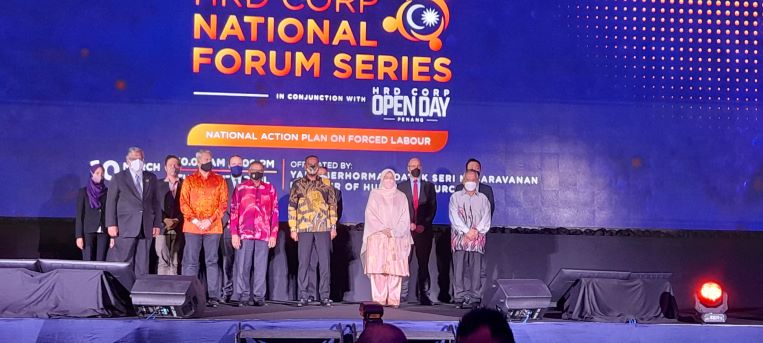 The first series of the Human Resource Development Corporation (HRD Corp) is currently on-going at the Light Hotel Penang here.
The two-day event (March 10 & 11) also launched a forum on the National Action Plan on forced labour.
Present was the Minister of Human Resources, Datuk Seri M. Saravanan an his team.
Also present was the Minister of Plantation Industries and Commodities, Datuk Seri Zuraida Kamaruddin who served on the panel of speakers.
Lending support was Daniel W. Wright. Deputy Political Counsellor, United States Embassy, Tom Shepperd, Political Counselor, British High Commission and Datuk Seri Jamil Salleh, chairman of HRD Corp among others.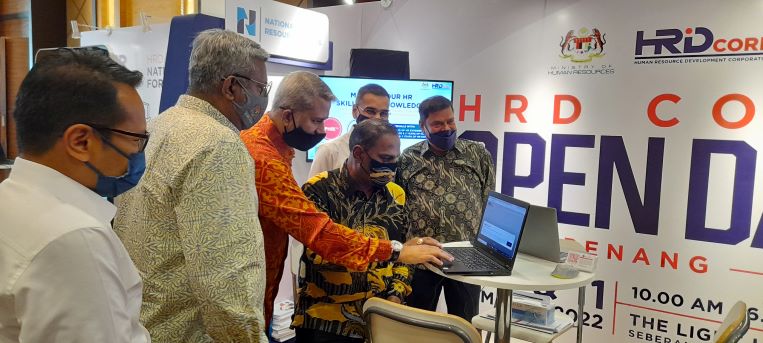 "Given that forced labour falls under the purview of the Ministry of Human Resources, I have made it my personal commitment to address this issue immediately.
"I have also instructed the Ministry and related departments to implement the necessary measures to combat the problem," said Saravanan.
He also appealed to countries like the United States and United Kingdom not to victimize Malaysia and the companies involved to be their target of retribution.
Saravana also pledged that by another five years, all foreign workers will be housed at Centralised Labour Quarters (CLQ) to ensure proper accommodation and care.
"We have also launched the induction course for foreign workers to remind them of their rights when working here and they can also use the relevant application in case of late salary payment and other issues," he added.
Meanwhile, members of the public are invited to attend the career fair where over 5,000 jobs from 36 leading employers in the Northern Region are up for grabs.