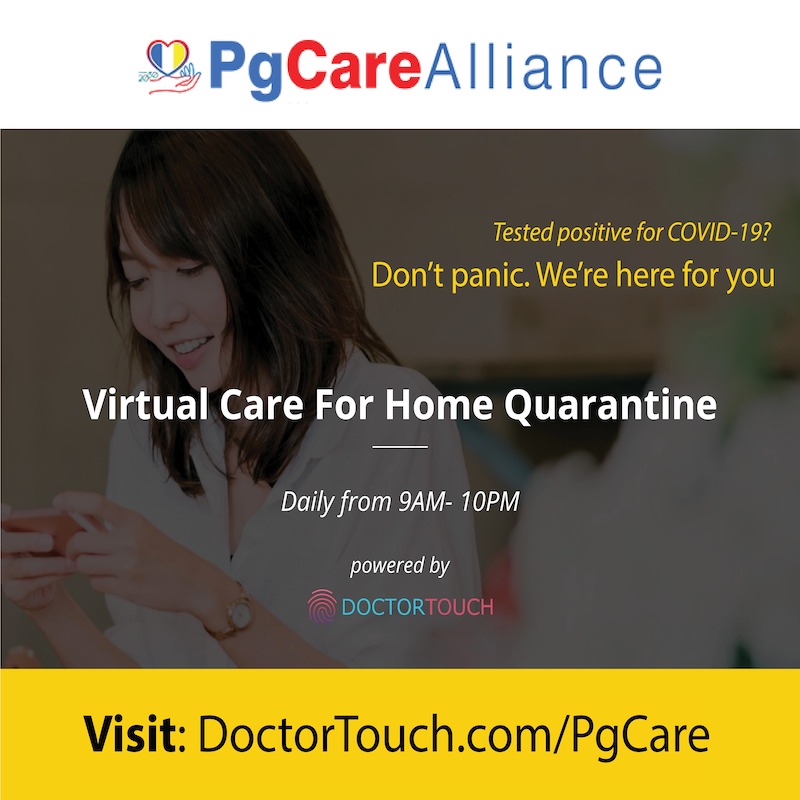 Those under home quarantine in Penang have another channel of support from the Penang state government.
The "telehealth" is the first public platform in Malaysia especially when Covid-19 cases have been surging in Penang.
In announcing the new platform, state exco for Tourism and Creative said that this telehealth platform is a joint Corporate Social Responsibility effort between PGCare Alliance and Doctor Touch.
"It is dedicated to resolving medical enquiries and complications encountered by patients undergoing home quarantine.
"This platform offers virtual care via video or phone call to patients who are feeling unwell or uncertain about their conditions. The calls will be managed by a board of professional and certified doctors.
"In an effort to promote accessibility and inclusivity, this service is made available in English, Bahasa Malaysia and Mandarin," said Yeoh in a press statement.