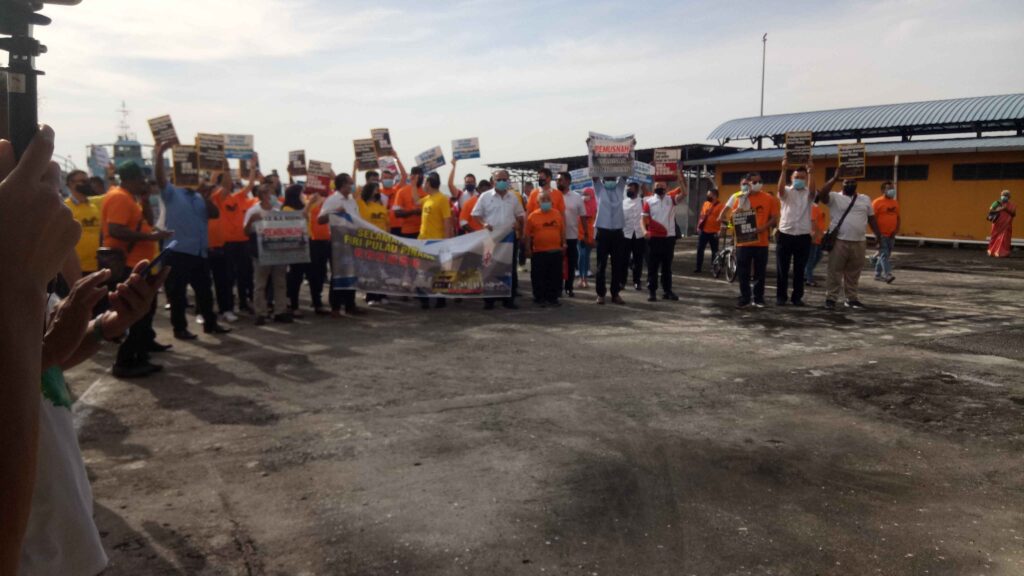 Today, Thursday, Dec 31, 2020 marks the final journey for cars on the 126-year-old Penang ferry from Pengkalan Raja Tun Uda Terminal here.
In a last ditch effort to show their disagreement for the discontinuation of the ferry service, former Penang Chief Minister Lim Guan Eng held a press conference at the terminal.
Also present was Penang Deputy Chief Minister 11, Prof Dr. P. Ramasamy, State Exco Jagdeep Singh Gill and several other state assemblymen and supporters.
"We are here to take the ferry for the last time. Although we wanted to take our cars but due to the long queue we decided to take the passenger ride.
"The ferry has been the symbol of Penang and its people and also all Malaysians. "We still wanted the ferry to be continued although only two are left," said the former Finance Minister.
He also added that many of our parents have also taken the ferry during their time which has been around for 126 years and it is a sad day.
The group later took the ferry ride across to Butterworth to immortalise the journey.
Come Jan 1, 2021, two new fast ferries will take passengers across the Penang hannel which will only take 10 minutes.
The new ferries will operate from 6.30am to 11.30pm daily.