Cruise ship captain talks about life in Royal Caribbean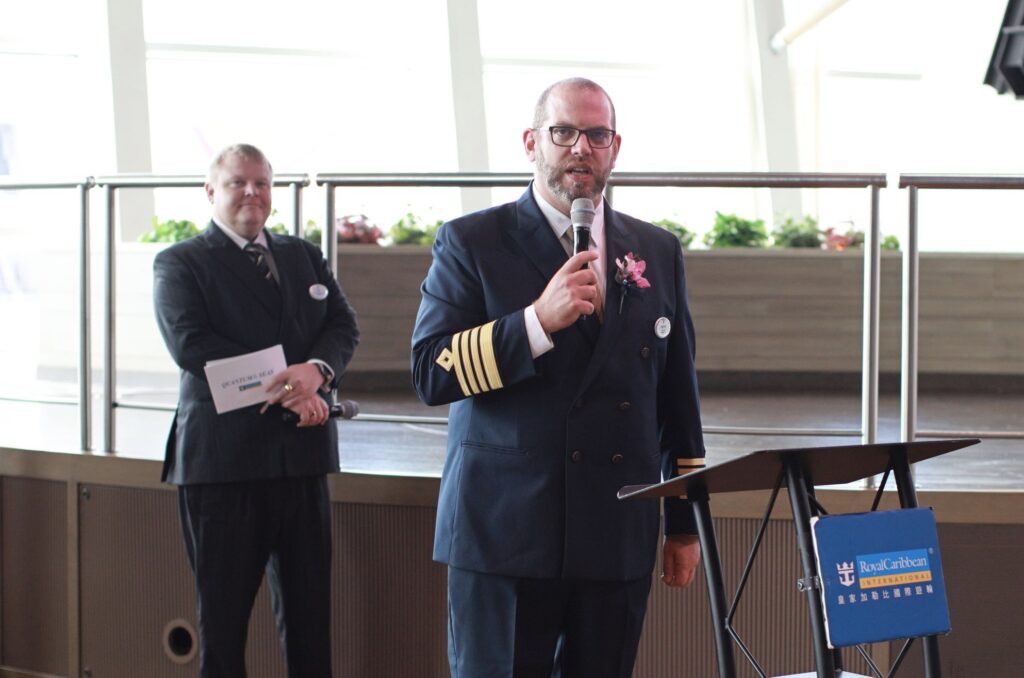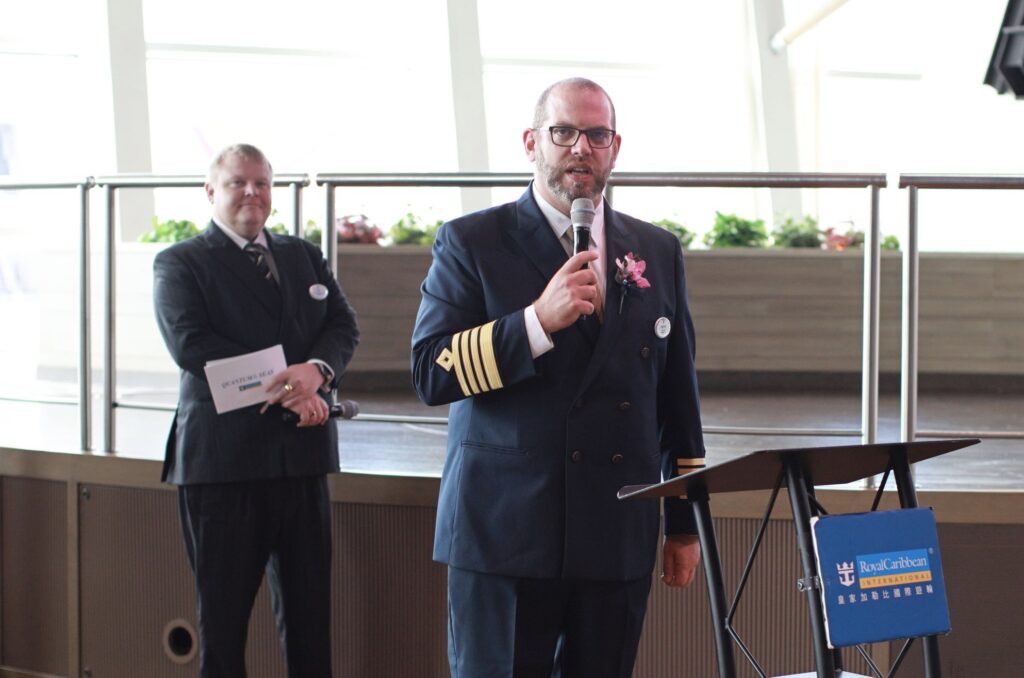 By V. Sivaji
Managing his crew hailing from 44 different nations from all over the world is part and parcel of his daily duties for Captain Sindre Borsheim who hails from Norway.
Captain Sindre is the main man in charge of the safety of the passengers and crew on board the Royal Caribbean International's Quantum of the Seas mega cruise ship. 
There are some 1,500 crew members on the ship.
The experienced seaman started his career at the age of 16 working on ships, ferries, cargo ships and even on a submarine while on duty with the Norwegian Navy.
When asked how he manages to effectively communicate with all of the crew from all ranks, he explains.
"All of the crew members have the basic command of English and as such, all of the training, safety and other directives are in English.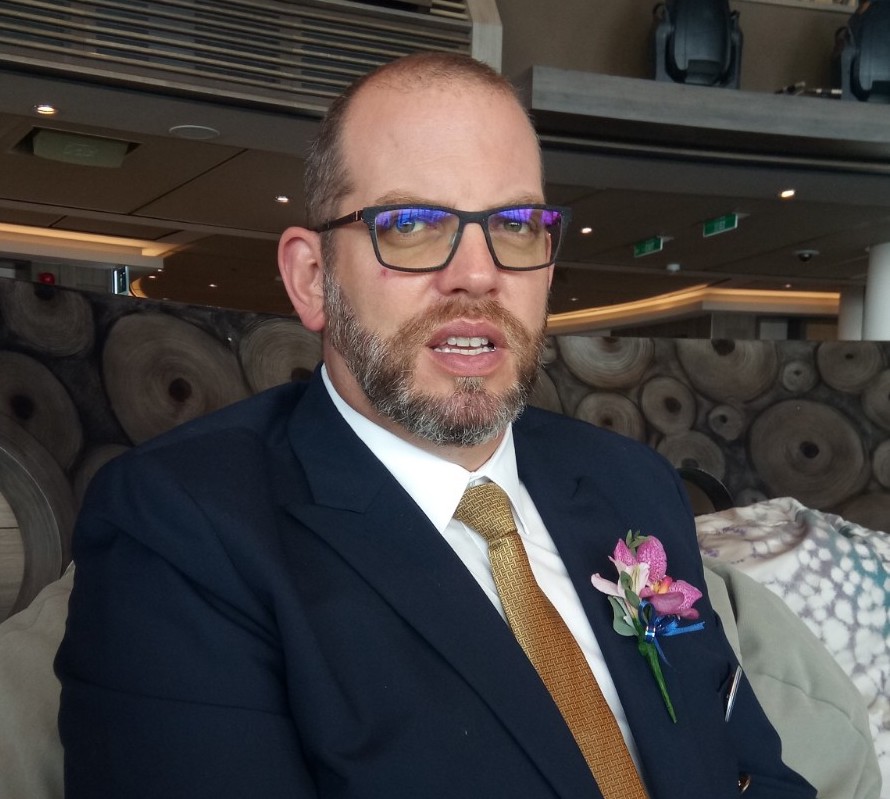 "I am also proud to have a crew who hails from the Kingdom of Bhutan and he may be the only Bhutan crew member on all of this Royal Caribbean ships" said Borsheim when met by Penang Hyperlocal.com on board the Quantum of the Seas which made a stopover at the Swettenham Pier Cruise Terminal recently.
He joined Royal Caribbean in 1999 and enjoys the dynamic nature of his work as there is always something to do on the cruise ship.
"There is never a dull moment as we have to be prepared and alert at all times while on our duty.
The best part is that I can see many happy and smiling faces who are on their vacation.
"I am like a mayor of a city while on duty commanding this mega ship.
"Whenever I get some time, I like to listen to some music and also keep in touch with my family back home," he added.
He says that among his favourite holiday destinations are Singapore, Vancouver and Hong Kong as they offer a mix of culture, food and experiences.
"Although I have not had the opportunity to see Penang yet, but from what I hear, there are great things on the island.
"I hope soon I will have time to discover the city and its hidden treasures," added Sindre who works 10 weeks straight and gets off another 10 weeks to spend quality time with his family and friends.